Toby Jackson
Meet Toby Jackson who pursued his passion for tennis as his career. He is currently the Head Tennis Coach at Cambourne Tennis, one of the biggest clubs in Cambridgeshire, and founder of Game Set Tennis.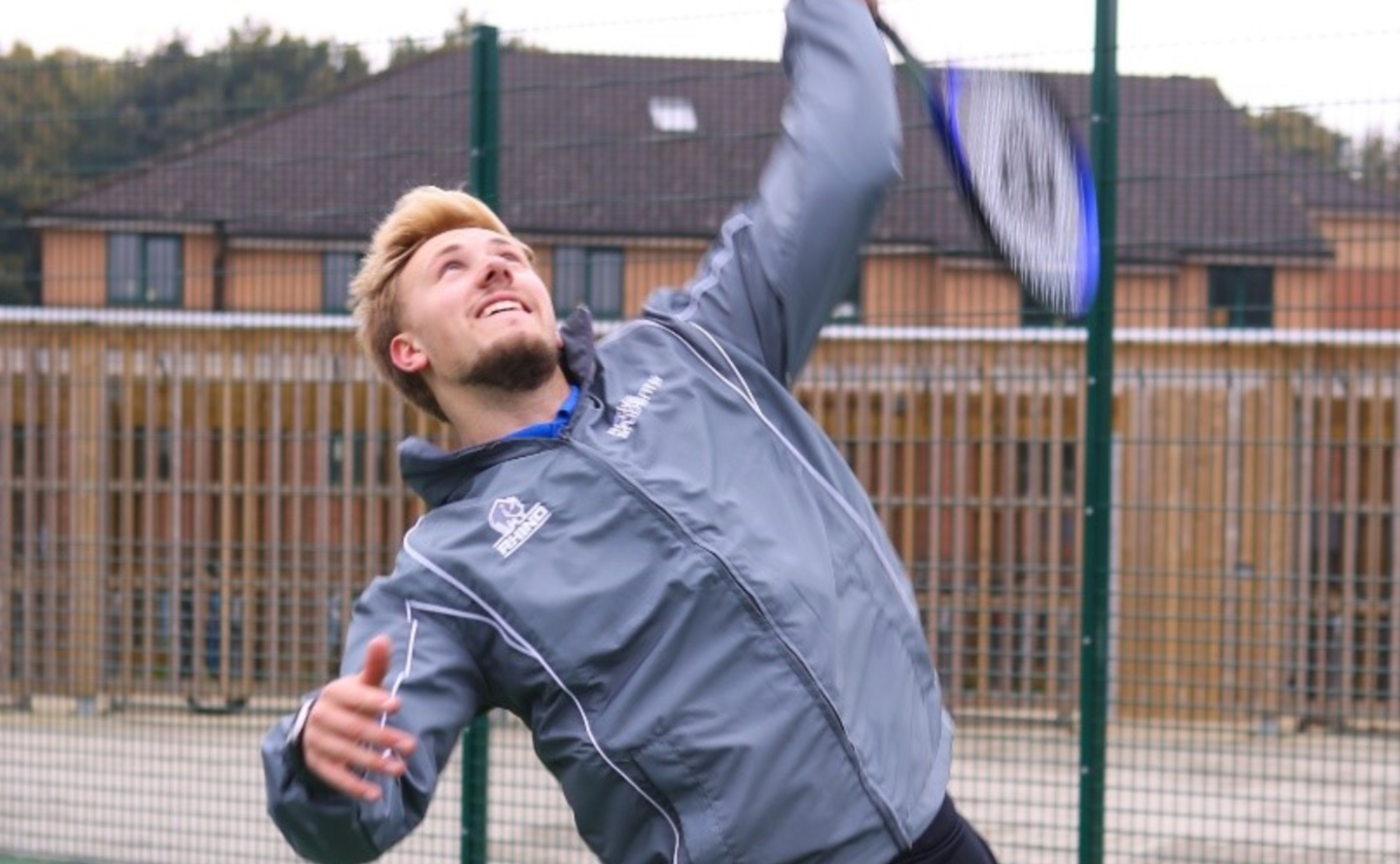 University life and experience
Toby applied to the University of Hertfordshire through Clearing after not getting into his chosen universities on A-level results day. After contacting the University, he managed to meet one of his future lecturers the same day! He was immediately won over by the course content and the apprehension of having to do a foundation degree first, soon turned into excitement as he realised how well it integrated into his undergraduate degree. While the University wasn't Toby's first choice of university, he says that he 'wouldn't have wanted to go anywhere else!'
While studying his foundation degree at one of our Consortium Colleges, Toby benefited from small class sizes enabling lecturers to provide 1-2-1 support and a range of different assessment types, including a Dragons Den style pitch enabling him to develop core transferable skills. These skills not only helped him when he started his undergraduate course but continue to do so in his career.
Toby's undergraduate degree offered a range of modules enabling him to pinpoint his strengths and weaknesses allowing him to identify which areas of sport he wanted to pursue a career in.
During his time at University, Toby played an active role in the University tennis team. He was fortunate enough to become the University Tennis Ambassador allowing him to influence how tennis is delivered at the University. His influence encouraged the Tennis Programme to grow and it now has links with Gosling Tennis Centre – one of the best in the country!
Future aspirations
In the future, Toby hopes to become an LTA Level 4 Accredited + Coach and help to increase the coaching programme at Cambourne Tennis to 250 juniors and adults a week. He also hopes to expand Game Set Tennis – his own business which he started before graduating – across Cambridgeshire while still maintaining a high standard of coaching across the clubs.