Shirin Shafaie
Meet Shirin, who's postgraduate studies set her on a new and exciting journey. Upon graduation, she launched her own business, Visual Academic Ltd with the help of our Career and Enterprise team.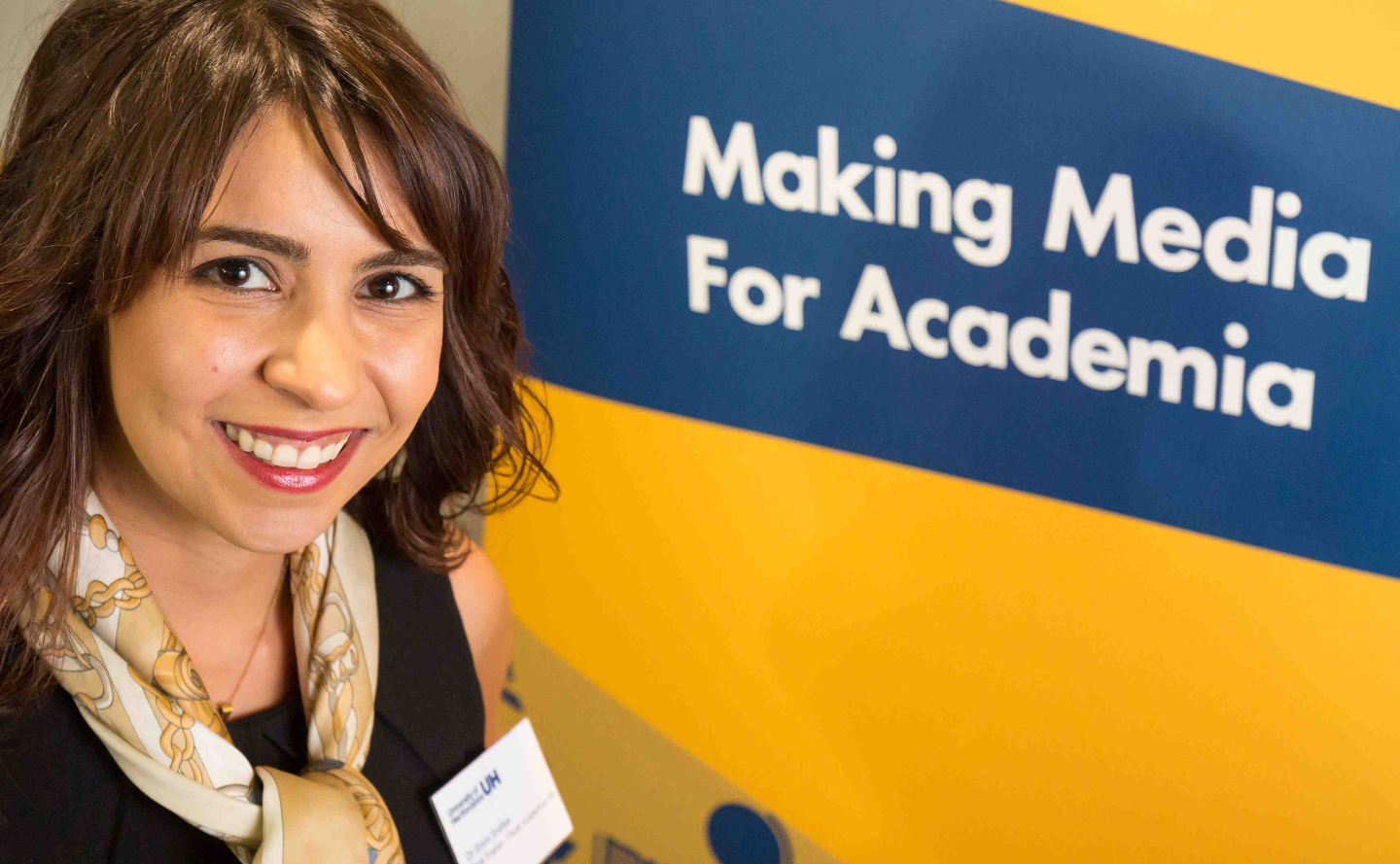 University experience
Shirin had a PhD in Politics and was working part-time as a researcher and academic when she decided to study an MA in Film and Television. The University of Hertfordshire came highly recommended as her sister was studying with us and praised the support she received. Shirin was impressed by our course content because it offered the chance to explore cinema and television. Feeling inspired, Shirin chose the University as the place to continue her studies.
She quickly gained practical experience in professional filmmaking, learning from our academics who had many years of experience. Shirin felt stimulated by the new connections she was making with people on her course. Everyone came from different backgrounds and had different stories to tell. Immersing herself in the creative and technical aspects of film was a magical experience. She has fond memories of shooting films and collaborating with her peers. Some of whom, are now freelancers who she employs for her business.
Career progression
Shirin wanted to use her unique expertise to offer online learning material to the higher education sector. Inspired to set up her own business, she turned to our Career and Enterprise team who offered her valuable business training. Feeling ready to take the next step, Shirin then entered our Flare competition. This offers our students and recent graduates the chance to test their business ideas. Shirin was one of our 2016 finalists. Today, Visual Academic Ltd delivers impactful research films and offers video training to PhD students. Shirin hopes to continue to grow the company over the next few years.