Rhiannon Ellis
Meet Rhiannon Ellis, the current President of the Hertfordshire Students' Union who is looking toward a career in the police force.
| | |
| --- | --- |
| Current job role | Hertfordshire Students' Union President |
| Year of graduation | 2021 |
| Course of study | |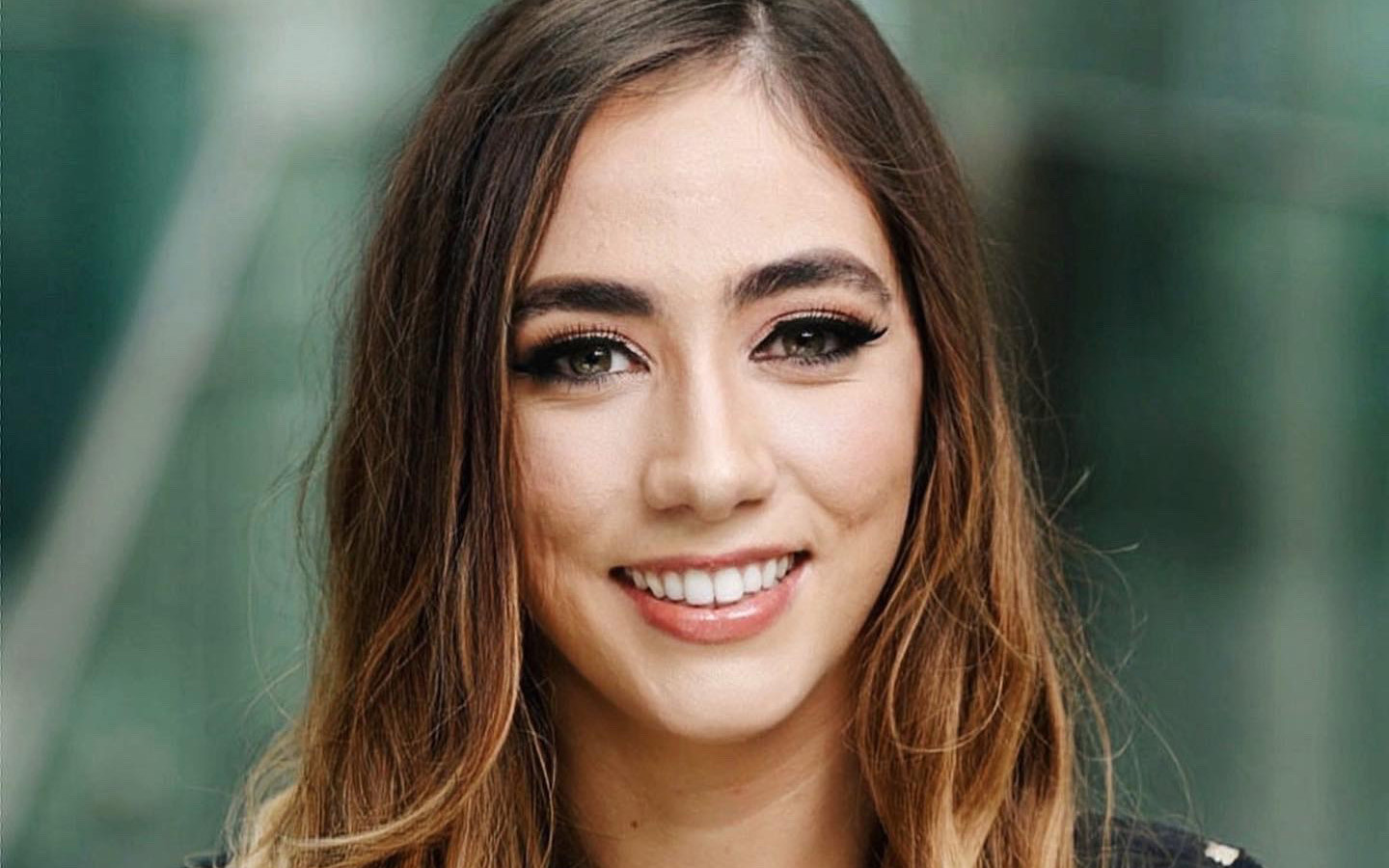 Rhiannon admits to having a deep seated interest in the law but never felt that being a lawyer was where her heart lay. Her main focus was on the criminal justice system and why people commit crimes rather than being in a court room.
It is an area she is keen to explore and seemingly a world away from her current role as the Students' Union President at Herts but when her term in office finishes in 2022 she is planning on joining the police force and aims to become a detective.
Study at Herts
Rhiannon didn't start her studies as a Herts student but a chance visit had a great impact on her. She says, 'I was actually studying at another University, but I had a couple of friends at Hertfordshire. I came to visit and I fell in love with the campus.
When I knew I wanted to transfer I attended an applicant open day in the Law School and I really enjoyed getting to sit in the mock law court building. All the staff where so friendly and informative and I just felt really at home from the minute I came here.'
Flexibility of modules
Rhiannon really enjoyed the course and studying in the Hertfordshire Law School. The flexibility involved was one of the key reasons and she says, 'I got to choose what modules I was interested in for second and third year which gave me the flexibility to shape my degree around future job goals.
And in terms of the role she currently has and how the course helped her she adds, 'My degree has helped by giving me background knowledge into wider issues such as gender-based violence which is something I have been focusing on tackling through our #NeverOk campaign within the SU. It also helped develop my time management and prioritising skills which are vital in this and many roles.'
Herts memories
When it comes to a favourite memory of her time at Herts Rhiannon points to a few in particular that stand out. 'I met my two best friends on my first day in one of my seminars as we didn't know anyone, and we ended up being sat on the same table together. Winning Overall Student of the Year and becoming President of the SU were also pretty big highlights!'
The future
And thinking about the future and her next steps Rhiannon says, 'I am currently applying to become a detective once my role as President ends, so fingers crossed this ends up happening!'