Natalie Pringle
Meet Natalie Pringle who has excelled in a varied career based across the UK and SE Asia. Natalie is listed in the 2021 TechWomen100 Awards and supports start-ups in the tech space through an accelerator programme run by international law firm, CMS.
| | |
| --- | --- |
| Current job role | Start-up Programme Manager at CMS UK |
| Year of graduation | 2009 |
| Course of study | LLB(Hons) Law |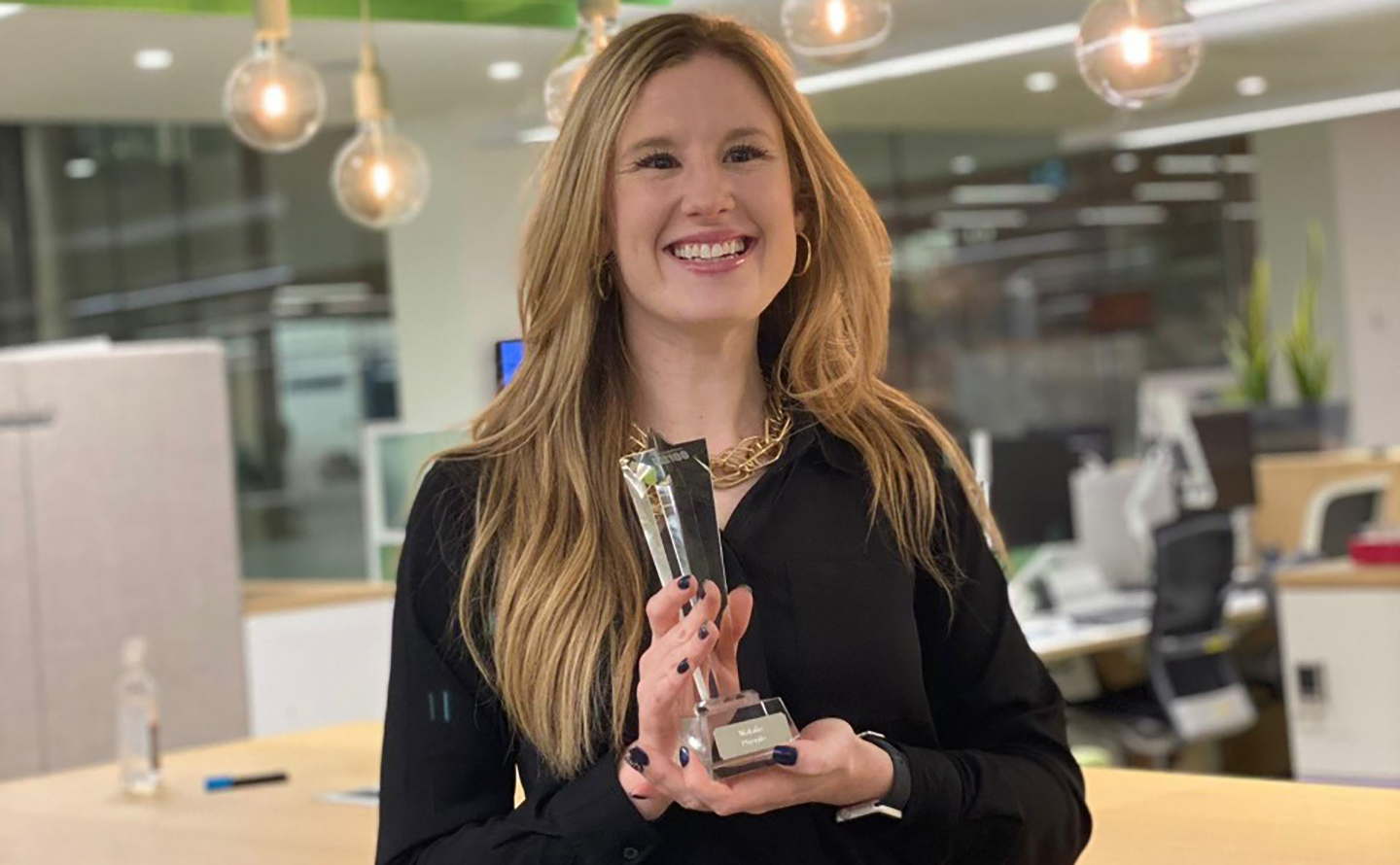 Career Successes
Natalie is listed in the highly prestigious 2021 TechWomen100 Awards. These awards highlight remarkable women within the technology and STEM sector, and Natalie has been recognised for the technology focussed business start-up accelerator programme she runs at global law firm CMS. This programme provides legal advice, training, mentoring, and networking for clients all over the world, focussed on different markets. Natalie also offers thought leadership and speaks at industry events focusing on empowering women in technology.
Talking about the award Natalie said, 'I'm incredibly honoured to have been featured as a TechWomen100 and recognised by these prestigious awards. Run by the WeAreTechWomen team, the awards consistently feature the brightest stars and trailblazers in the tech industry, and it is a huge privilege to be included amongst them.'
Prior to joining CMS, Natalie was working in Asia and made the move when invited to establish the Hong Kong office of a London based real estate firm. This later led to her establishing her own property investment company which assisted clients throughout SE Asia. She also launched a division of The New Savvy, a financial investments and career platform in Asia, dedicated to helping women improve their financial wellbeing and raising awareness of the importance of financial literacy.
In addition to this she managed a programme for Hong Kong based Splash Foundation, which empowers individuals in under-resourced communities through swimming.
Natalie's memories of Herts
Natalie took full advantage of the opportunities on offer within Hertfordshire Law School including extra-curricular activities like mooting, debating, trips to Inns of Court, as well as attending talks from guest speakers. She says, 'These opportunities helped me gain confidence and have shaped the person I am now. This experience helped me to see that if you are willing to put your time and commitment, then many other doors will open for you.'
Her favourite extra-curricular activity was being involved in the mooting team as she competed across the UK. She says, 'The skills I learnt while on the mooting team are invaluable and the overall experience was fantastic. These experiences have been extremely beneficial throughout my career and provided me with the knowledge and confidence to speak in public, research and shape a legal argument.'