Michael Leaning
Meet Michael. Michael works as a sound designer and in 2023, he was part of a team that won a BAFTA Game Award for their work on God of War Ragnarök.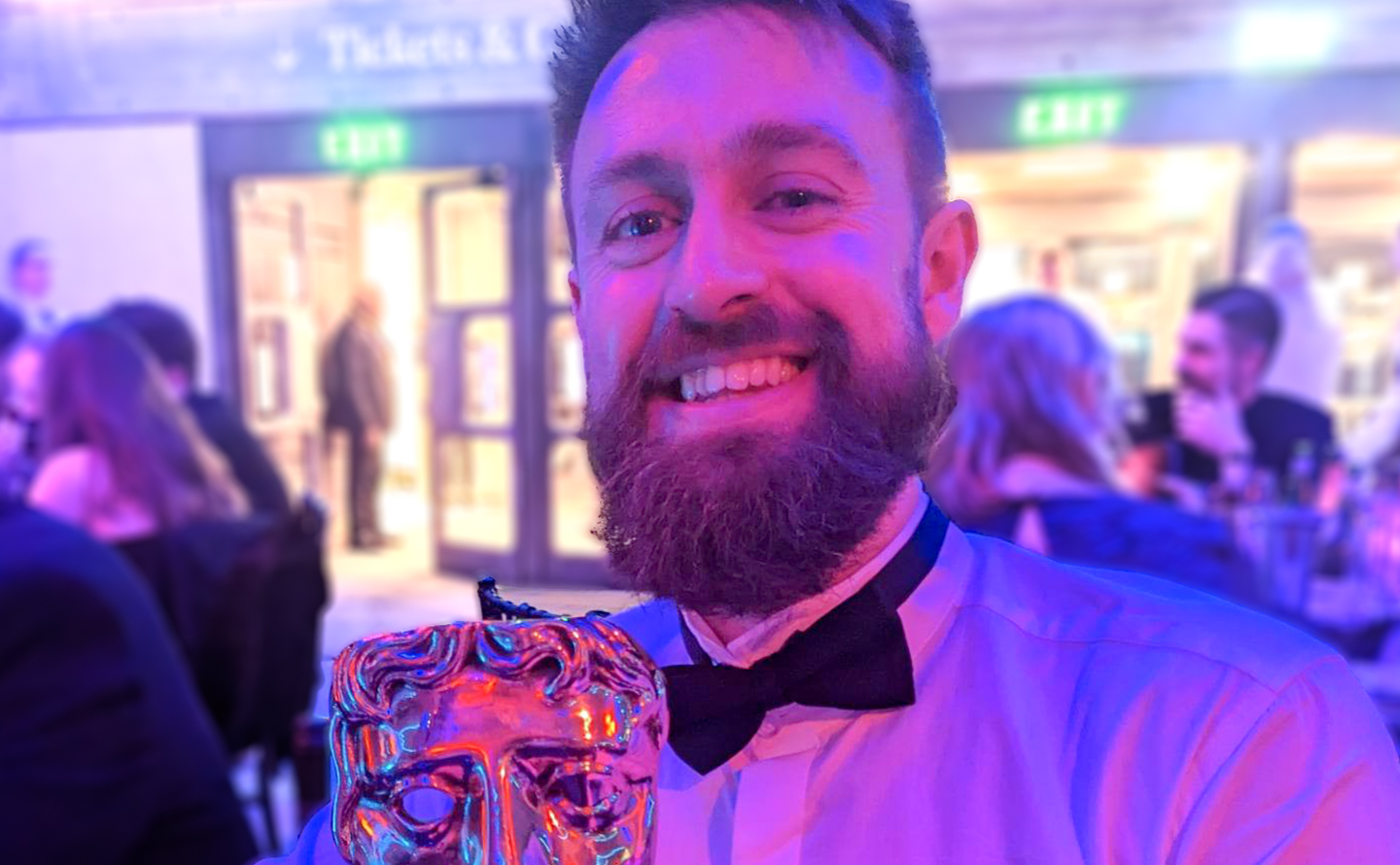 New paths
Michael developed many skills during his time at Herts, which he believes helped him in his career as a sound designer. He says, 'My undergraduate degree in Music Technology introduced me to sound design for the moving image, something I hadn't thought about when applying for the course. I had initially been focused on music. There was something about putting sound to visuals that excited me and I've been doing it ever since.'
Inspirational opportunities
Michael took full advantage of all the opportunities offered to him during his studies and explains how they really helped him to progress in his career. 'Having the opportunity to work with animation students was one of the best experiences. I also enjoyed having the opportunity to work in a professional studio setting, and take my first steps into sound design on high-end equipment and surround sound. Having the opportunity to learn about so many different aspects of sound and collaborating with different creative disciplines definitely led me on the path I'm walking today.'
Winning a BAFTA and his aspirations for the future
In 2023, Michael won an Audio Achievement BAFTA Game Award as part of a team who worked on the hit video game God of War Ragnarök. Michael said working with his company, Sweet Justice Sound, on the game was a 'career highlight'.
Michael is looking forward to what the future has in store for him and says, 'I've been lucky enough to work on some of the biggest gaming franchises during my career. I'm looking forward to continuing to work on amazing games and honing my skills over a long and varied career.'