Md Ashraful Islam Alomgir
Meet Ashraful Alomgir whose post-graduate studies in computing secured him a job offer, just one week after he left university. Ashraful is now an IT consultant at Epic IT.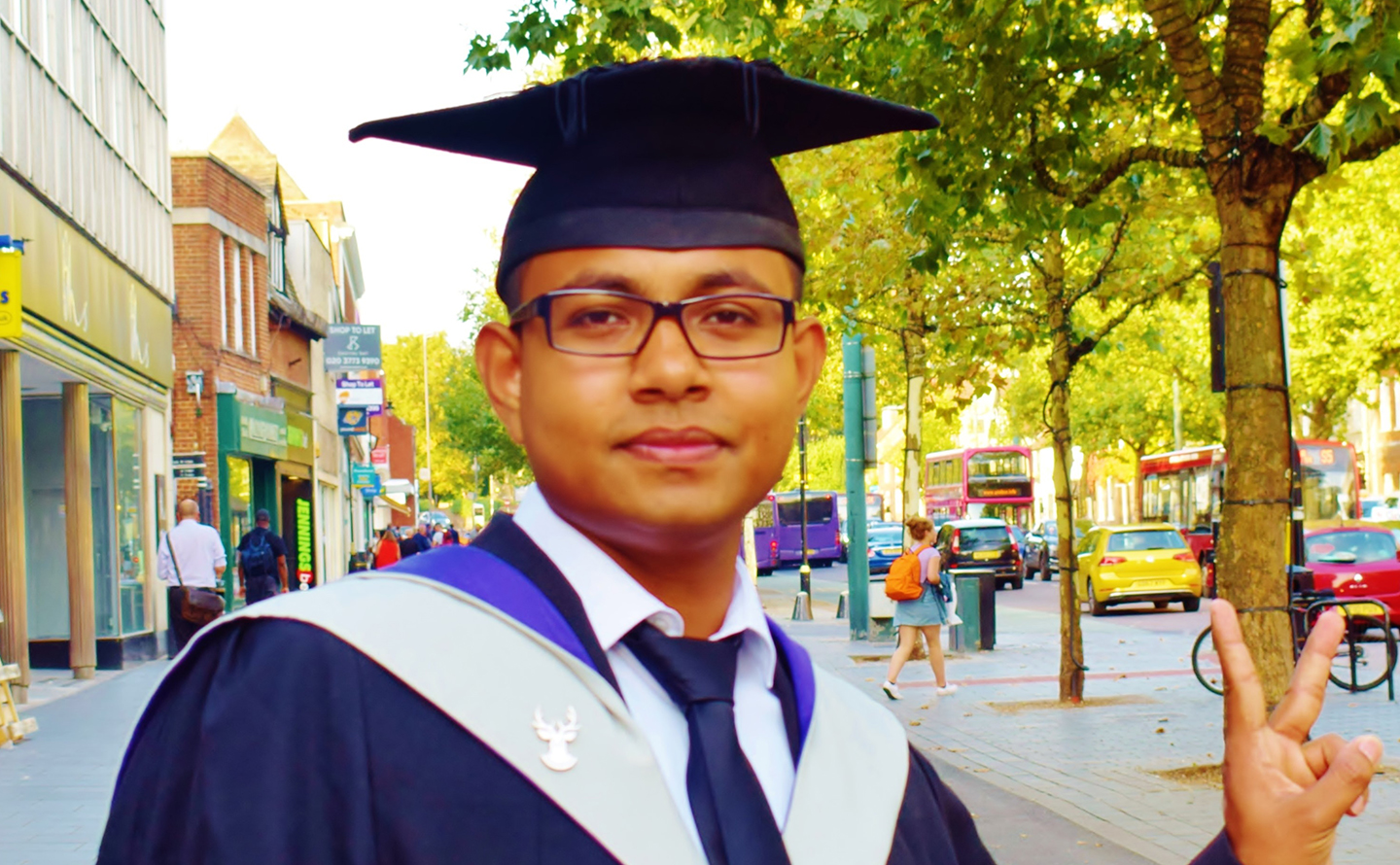 University experience
Ashraful wanted to continue his studies at the University of Hertfordshire because he was impressed by our focus on employability. He gained a one-year work placement as an IT support engineer during his studies, benefiting from our links to industry. He speaks highly of the career and employability team and the placement tutors who offered him valuable advice. From having access to workshops to receiving help with CV writing, they were 'brilliant' he says. Ashraful felt inspired by the industry-focused curriculum and the practical elements of the course. He enjoyed learning and found his teachers to be 'very helpful and approachable'. The course gave Ashraful a clear understanding of the career he would soon enter. Ashraful describes the moment he found out he'd been awarded a distinction as 'the proudest moment'. All of his hard work and dedication had paid off.
Career progression
Ashraful secured a job offer one week after finishing his studies. He works as an IT consultant and hopes to become a cybersecurity specialist in the future. Ashraful is incredibly driven and plans to continue his studies so he can turn his dream job into a reality. Already well on his way, he has gained industry recognised certifications relevant to the field. 'If you want it, work for it' says Ashraful.