Mark Sanderson
Meet Mark. Despite not having a bachelor's degree, Mark was accepted on to the MSc Mental Health Recovery and Social Inclusion course as it offers opportunities to those who have experienced mental distress. He has used his studies to build on his work in the NHS.
| | |
| --- | --- |
| Current job | Community Rehabilitation Pathway Lead |
| Year of graduation | 2022 |
| Course of study | MSc Mental Health Recovery and Social Inclusion |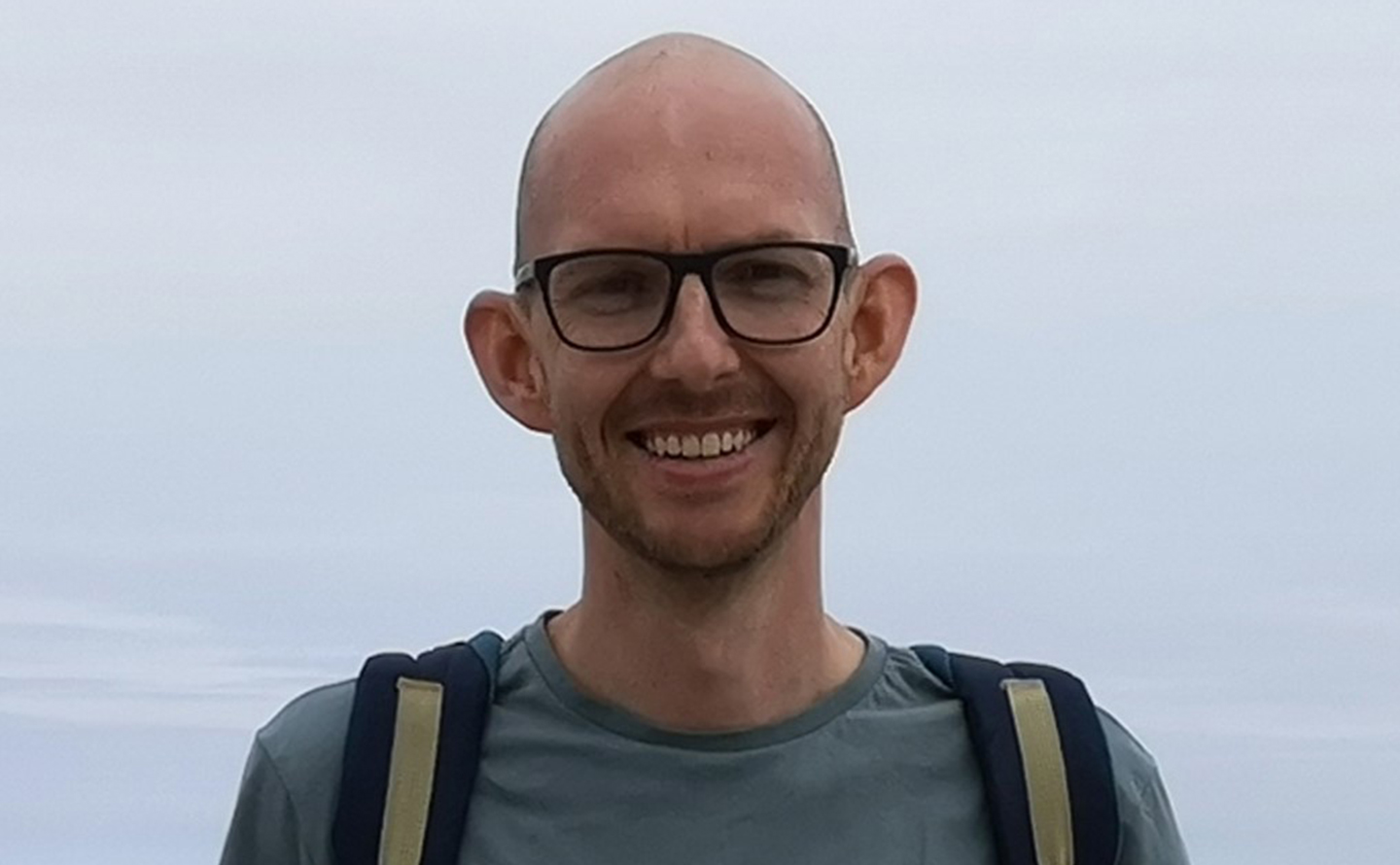 Leaning on lived experience
Mark had been working as a pastry chef for seven years but decided on a career change and became a Peer Support Worker for the NHS in 2016. Mark says, 'I did well at the role, so decided to pursue further education. My pursuit of further education was also driven by a hunger to progress in the NHS, but I felt there were limited opportunities to grow without a degree of some sort.'
After completing a course at college and achieving his GCSE Maths, Mark enrolled on to an occupational therapy course. He continued to look for further study opportunities and found the MSc Mental Health Recovery and Social Inclusion course at Herts. He says, 'I wasn't sure I could enrol on the course as I didn't have a bachelor's degree, but luckily, they accepted applicants who haven't benefited from a positive educational experience because of mental health issues. I had lived experience of using mental health services for many years, so I applied and was accepted.'
Mark also felt the course tied in well with his peer support work and believed it was a fantastic opportunity to help mental health services become more recovery focused. He says, 'My personal experiences were welcomed on the course, and I could use them to influence my studies, much like I did with my work.'
Overcoming those first obstacles
During his first group task, Mark says that he felt out of his depth, and he questioned whether he made the right choice. However, as time went on and with the support of his tutors, he became more confident. He says, 'I managed to work through the challenges, and I did better on my first assignment than expected, which was a real boost.'
Graduation and the future
Most of Mark's course was online, meaning he hadn't spent much time with his classmates or tutors in person. Attending graduation on campus was the first time he met many of them face-to-face, and Mark says it was something he was 'really excited about'.
Now that Mark is looking ahead to the future, he has wise words of advice for current students and soon-to-be graduates. He says, 'Give yourself time and make notes whilst reading. The number of times I wrote an idea down and did not have the reference to hand was a nightmare! It's also important to remember to take time out and try not to set limitations for yourself. I never thought I could work at this level and finish the course, but so much support is available to get you through it.'