Lizzie Franklin-Jones MBE
Meet Lizzie Franklin-Jones MBE, an NHS nurse who has been recognised for her services to nursing and mental health.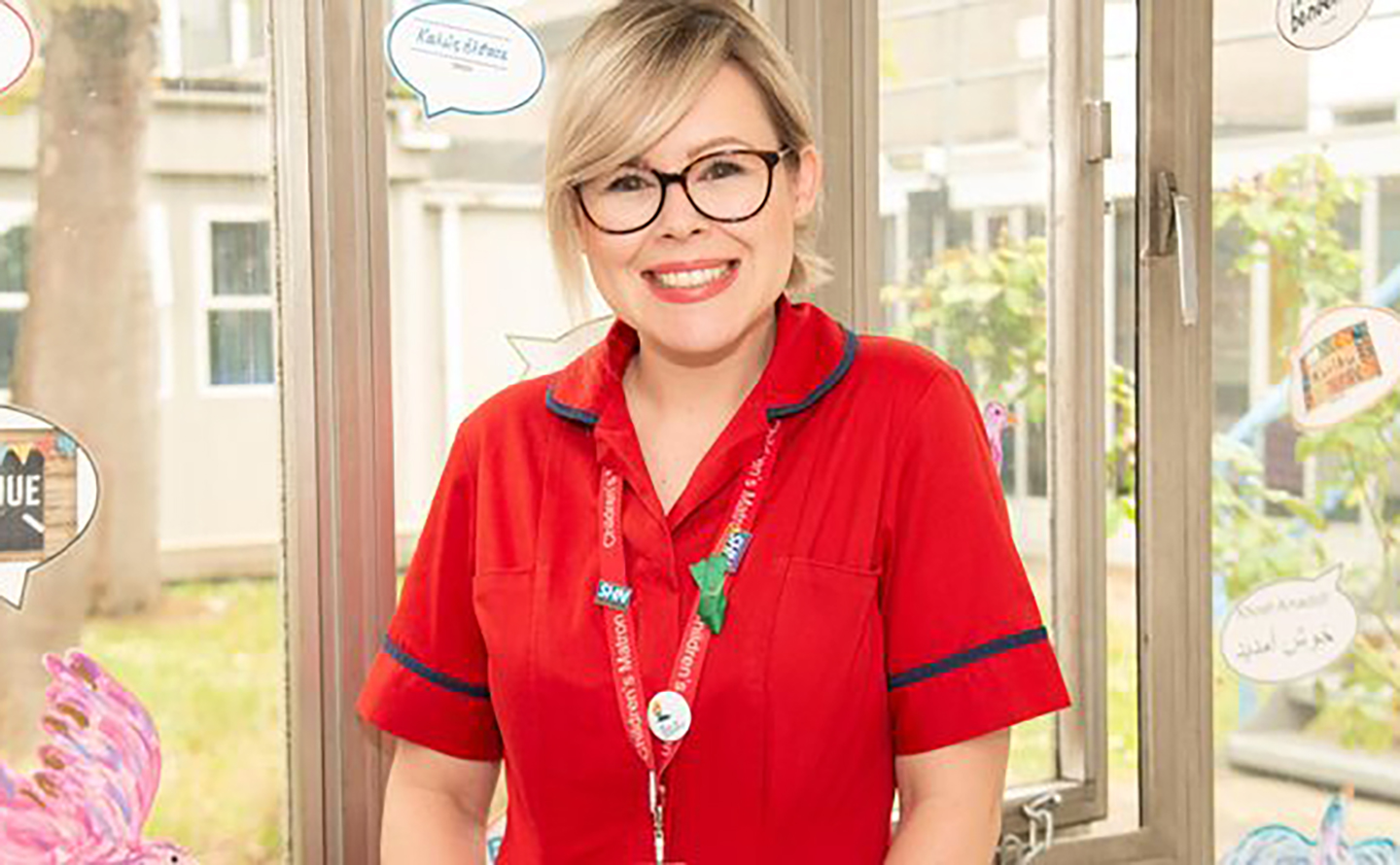 A passion for nursing
Lizzie loved nursing from the first day of her studies. 'I remember the first cannula I took out of a patient and even the way my first placement smelt. I remember the amazing teachers and placement mentors who taught me.'
'Who would have thought I would now be an advanced paediatric life support instructor! I have my dream job and I am currently leading an exciting transformational project in expanding our emergency service.'
'As soon as I graduated, I was offered a band five position within the emergency department where I did my last 12-week placement. This was a fantastic transition, however I remember being such a confident final year student but a very wobbly newly qualified nurse. It took me a little time to find my feet. I was able to take a career break and spent two years in Australia, working as an emergency nurse and travelling the world. I had the time of my life! As a band six I then worked across the UK at different hospitals through an agency, this gave me experiences of other clinical areas and teams. None of them quite met my expectation and I found I have blossomed at the East and North Hertfordshire NHS Trust, where I have grown and developed my skills, knowledge, and leadership.'
'The Florence Nightingale Foundation also changed my life. I was the first national scholar to be awarded the Michael Clift Leadership Scholarship, a scholarship to improve the care of vulnerable children and young people with mental health needs presenting to the emergency department in emotional distress and/or experiencing a mental health crisis.
From lived experience growing up, this was close to my heart, and this scholarship gave me with many scary but wonderful opportunities. I presented at the House of Lords to the most senior NHS leaders, including the Health Secretary and NHS Chief Executive. I spoke of the work we do at the East and North Hertfordshire NHS Trust children's services in partnership with young people, which was impacting change across our integrated care systems. This work has improved resources and facilities, the training and skills set for the teams, and built a network where health was an important partner in the care planning of children with multi-agency input.'
'As a junior band seven nurse, I was incredibly lucky to shadow Dame Ruth May, Chief Nursing Officer for England. My time with Ruth inspired me to branch into community nursing as a children's matron. I realised my skills are transferable and I loved the variety and challenge community nursing brought to my personal and professional portfolio.'
'I now work closely with the University of Hertfordshire, and love teaching future nurses the importance of parity between physical and mental health for all children and young people. I believe that anyone can be a leader, regardless of statue or position. Leadership comes from within, and I look forward to coaching and nurturing future nurse and midwifery leaders.'
An awarding winning career
In 2021 Lizzie was awarded an MBE for her services to nursing and mental health.
'I have had the most incredible role models and national leaders who have supported my nursing career personal development and leadership. My MBE is attributed to the amazing team I work alongside, the doctors, nurses, healthcare support workers, hospital administrators, liaison services and of course my family.
My MBE is and will always be one of the proudest moments of my life. It's recognition and a symbol for my passion and service to the NHS – my passion for leadership, learning and caring for people.'
Life as a Herts student nurse
Lizzie's favourite memory from Herts is the people she met. 'I remember my first night at the University. I was in halls on the de Havilland campus, and I called my mum and she told me I had to go out and meet people. I cried the first night wanted to go home. I had accidently dropped my phone down the toilet and felt completely isolated from my normal life. I subsequently went on to meet some of my best friends in the first week!
I also loved writing my dissertation about children's resuscitation training, spending many nights in the LRC (Learning Resources Centre) with all my friends.'

Advice for other student nurses and new graduates
'Take every opportunity and be authentic - in other words be you. Opportunity has taken me down career paths that have taught me the dos and don'ts, unleashed new passions, re-fired a fire in my belly in moments of doubt and has connected me to new people, expertise, and talent.
Be open minded and be present in the moment. Remember there is always opportunity for learning, that our role as nurses is ever changing and ever developing. A career in nursing is so vast, from education, research, digital, governance, prisons, schools, to safeguarding and politics. There is a dream job for you all, you just need to have the courage and curiosity to take the opportunity with both hands.'