Lee Stretch
Meet Lee Stretch who has achieved great success in motorsport engineering since graduating in 2011. He currently works as a Vehicles Dynamic Engineer for Ferrari's Formula One team.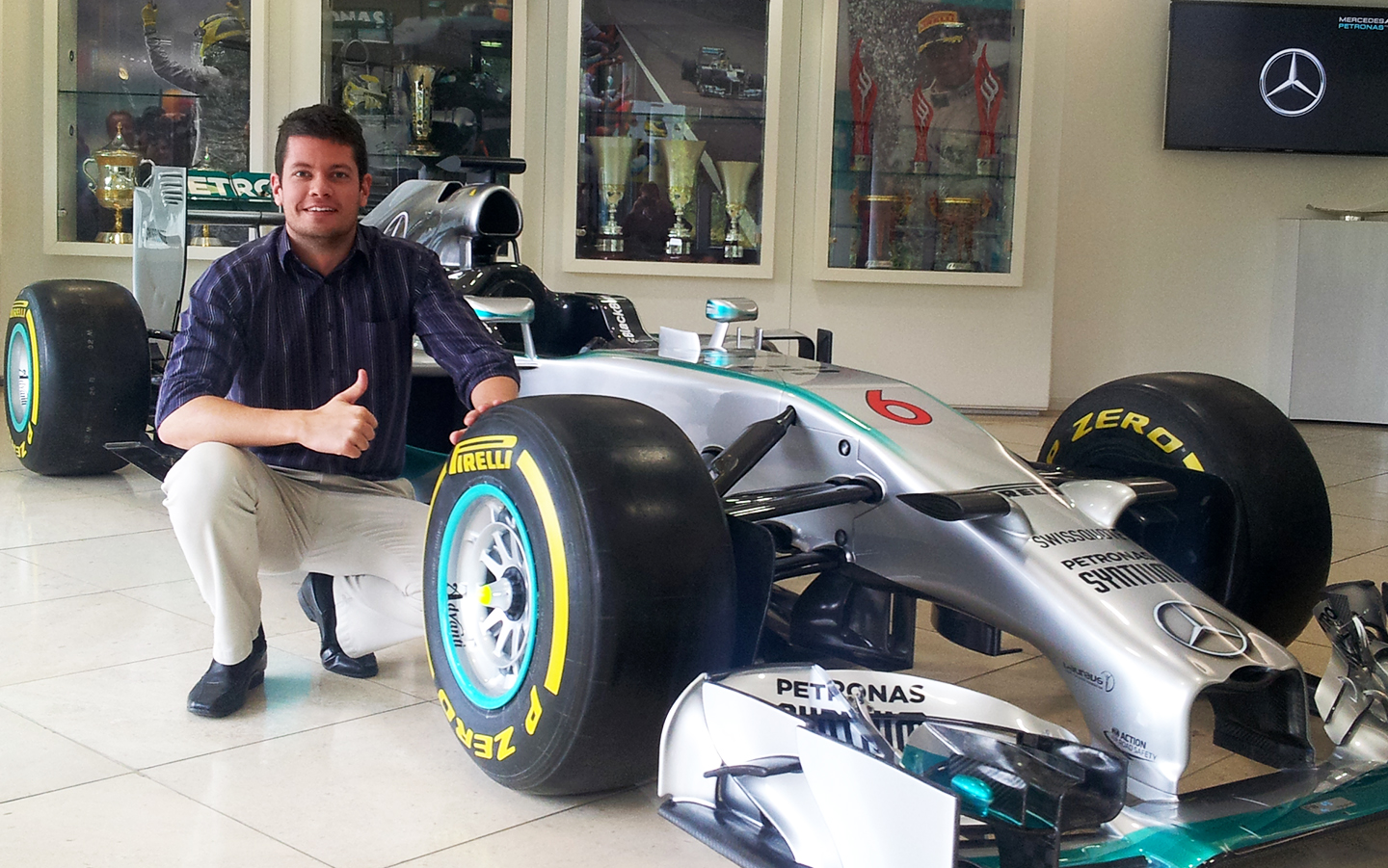 Facilities and experience
Lee made his decision to study at the University of Hertfordshire when he attended an open day, which included a visit to the Formula Student automotive workshop. 'The students had designed and built a single seat racing car which they raced against other universities. It blew me away!' His love of Formula Student became the catalyst for where he is today.
Lee felt the course itself was well rounded, covering all aspects of engineering, with a focus on design, which he enjoyed. Crucial moments of Lee's studies, from submitting his final year project, to designing a racing car in parallel with his full-time sandwich year job, taught him what is possible with determination, and a deadline.
This culminated in second place at Formula Student Germany - the best result ever for a UK team. 'Without these experiences, perhaps I wouldn't have had the guts to move to Italy.' He says, 'I've applied so many of the topics I studied at Herts to my career at Formula One. I regularly find myself reaching for my student notes from five years ago!'
Exciting career
After graduating, Lee worked with Mercedes GP as a Performance Simulation Engineer where he worked with some of the most sophisticated lap simulation tools in the industry. 'It was a very hard three years at Mercedes but equally rewarding, with the 2014 World Championship being the icing on the cake.'
Lee's passion and commitment was recognised by the only other team that he would have considered moving to - Ferrari. Lee moved to Italy and spent time learning Italian. After only six months in the role, he had contributed to next year's cooling system, and continues to develop the team's lap simulation tools. 'To help return Ferrari to the top of Formula One would be a dream come true!'
Despite working in a relatively specialised group of vehicle performance, Lee's role demands sound mechanical understanding, thermodynamics, practical design considerations and even pure mathematics in simulation. 'Communication is paramount, so all the report writing, presentation and team working skills necessary in the final two years of my degree have proved hugely beneficial.'