Kiran Seera
Meet Kiran. Kiran believes her undergraduate degree prepared her well for further education, and she has since started a master's degree at Herts.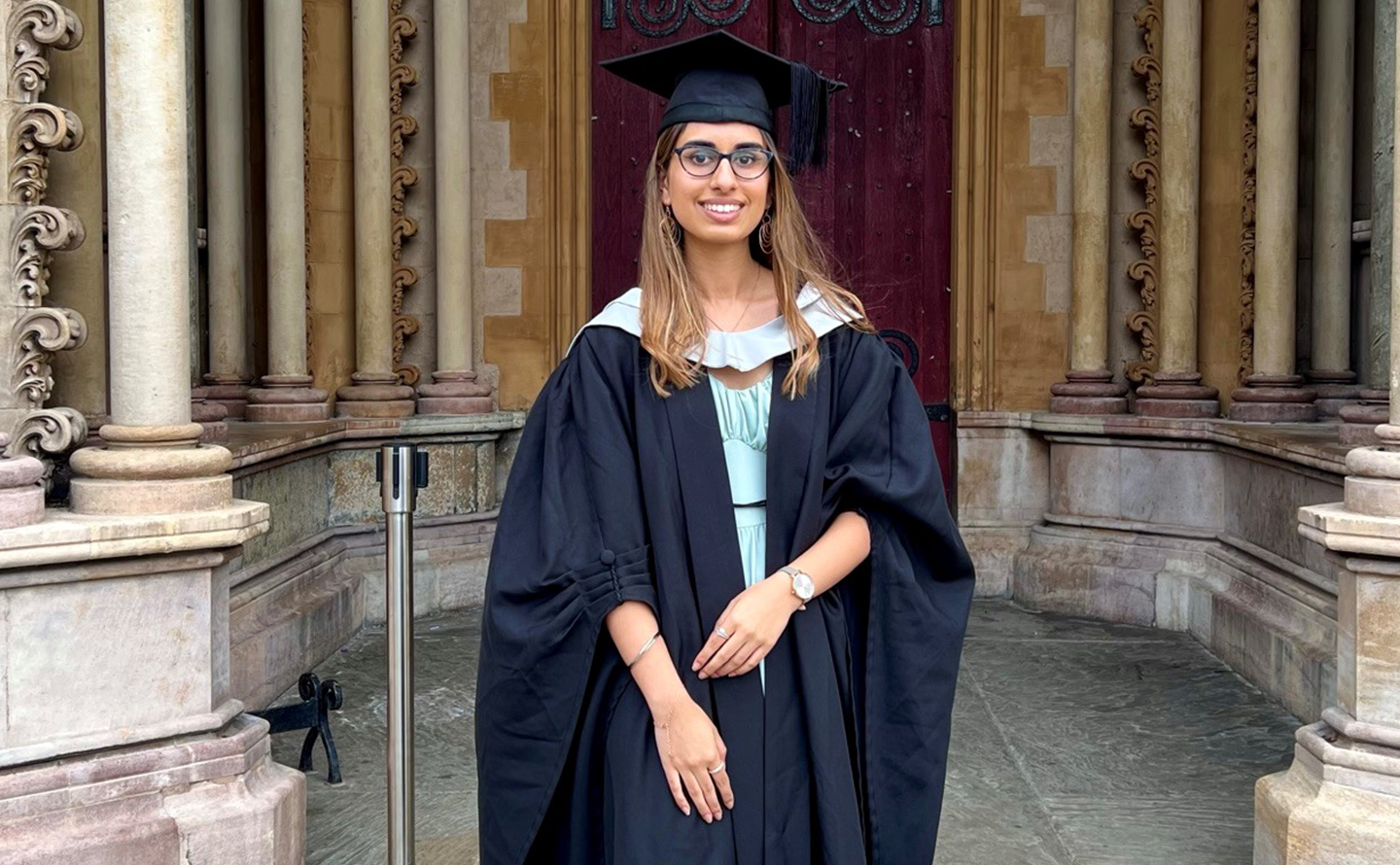 Flexible learning
Kiran wasn't sure what career path she wanted to follow after completing her A-levels, but she knew that she loved studying History and English. So, she chose the BA (Hons) History and English Literature degree at Herts.
Kiran says, 'Herts is only a 30-minute drive from home and the campus is easy to get to on public transport. Herts also has a welcoming and diverse community. Starting university is daunting, but the positive feeling at Herts made the transition from sixth form to university much easier.'
The flexibility of the course was one of Kiran's favourite things about studying at Herts. She says, 'There are a variety of modules and topics on offer. It gave me the opportunity to explore exactly what my interests were. The workshops and seminars were engaging too, and I was never bored with what we were learning.'
Next steps
Kiran's first two years at Herts were impacted by the COVID-19 pandemic, but in her final year she was able to do more in-person activities with the friends she made during her course. Kiran was involved in the Literature Society and was on their committee as a Social Media and Events Coordinator.
Kiran has since decided to take on a Master's by Research History degree at Herts and she is working part-time as a Student Guide. Kiran says, 'My undergraduate course prepared me well for my master's degree. It allowed me to develop my critical thinking, research, and essay-writing skills.
'I'm unsure on what I'd like to do in the future, but I am open to getting experience in different sectors and see what appeals to me. Studying a master's at Herts also opens the possibility of doing a PhD, which is something I would have never thought about doing when I first started at university.'