Jemimah Faransa
Meet Jemimah. Jemimah chose Herts because it was one of the few institutions that offered a year on placement. She is now looking to work in post-crisis management and humanitarian assistance.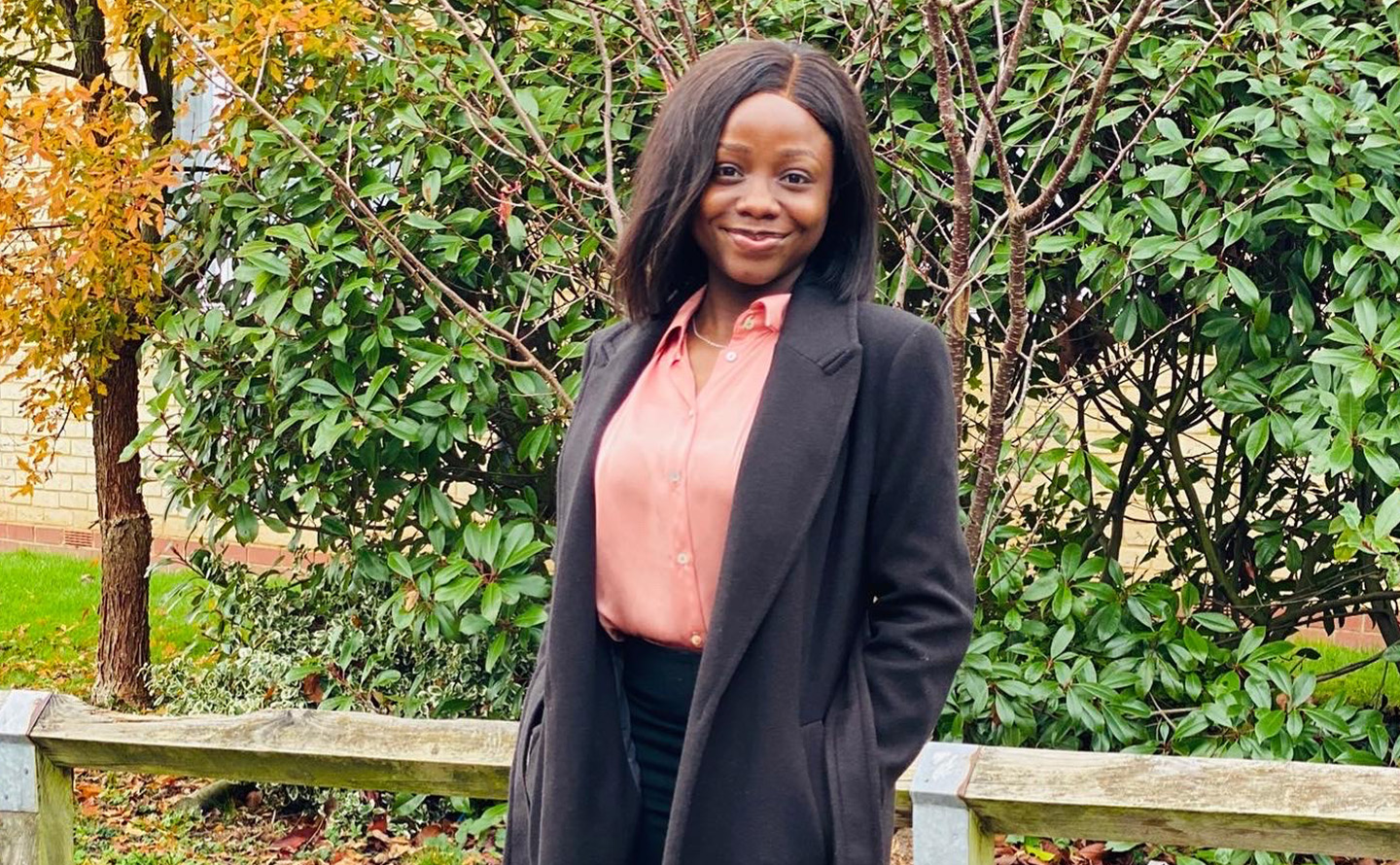 Gaining valuable real-world experience
After completing a bachelor's degree at a different university, Jemimah decided to study MA International Relations at Herts after hearing about her friend's positive experience. Having the opportunity to go on placement for a year was also a big plus for Jemimah. As she says, 'It was one of a few universities that offered this, and it gave me a valuable opportunity to gain experience in the workplace.'
For her placement, Jemimah interned at City Year, a charity that helps students in London overcome personal and academic challenges with the aim of reducing inequality in education. She adds, 'Studying international relations exposed me to the challenges people face and showed how these were being addressed at a global and regional level - whether that's through policy-making, diplomacy, or research. My placement year allowed me to build on what I had learnt in the classroom in a real-world setting.'
Jemimah began her studies at Herts during the peak of the COVID-19 pandemic but was able to return to face-to-face lectures towards the end of her course. One of her fondest memories from her time at Herts was meeting her lecturers and peers in person for the first time. She says, 'I can still picture what it was like that day. Attending graduation was another fantastic experience, as we were all able to come together one final time and celebrate two years of hard work.'
Her plans and advice
Jemimah graduated in December 2022 and is looking for a role in international development. Her passion is in post-crisis management and humanitarian assistance, and she believes her studies at Herts have given her the skills to help people in the most difficult of circumstances, such as war.
Jemimah's advice for Herts students is to 'not be afraid to ask for help. There are many resources at Herts to help you perform academically and look after your wellbeing.'