Ella Bennett
Meet Ella. Ella didn't want to sit at a desk all day and saw model-making as a way to flex her creativity.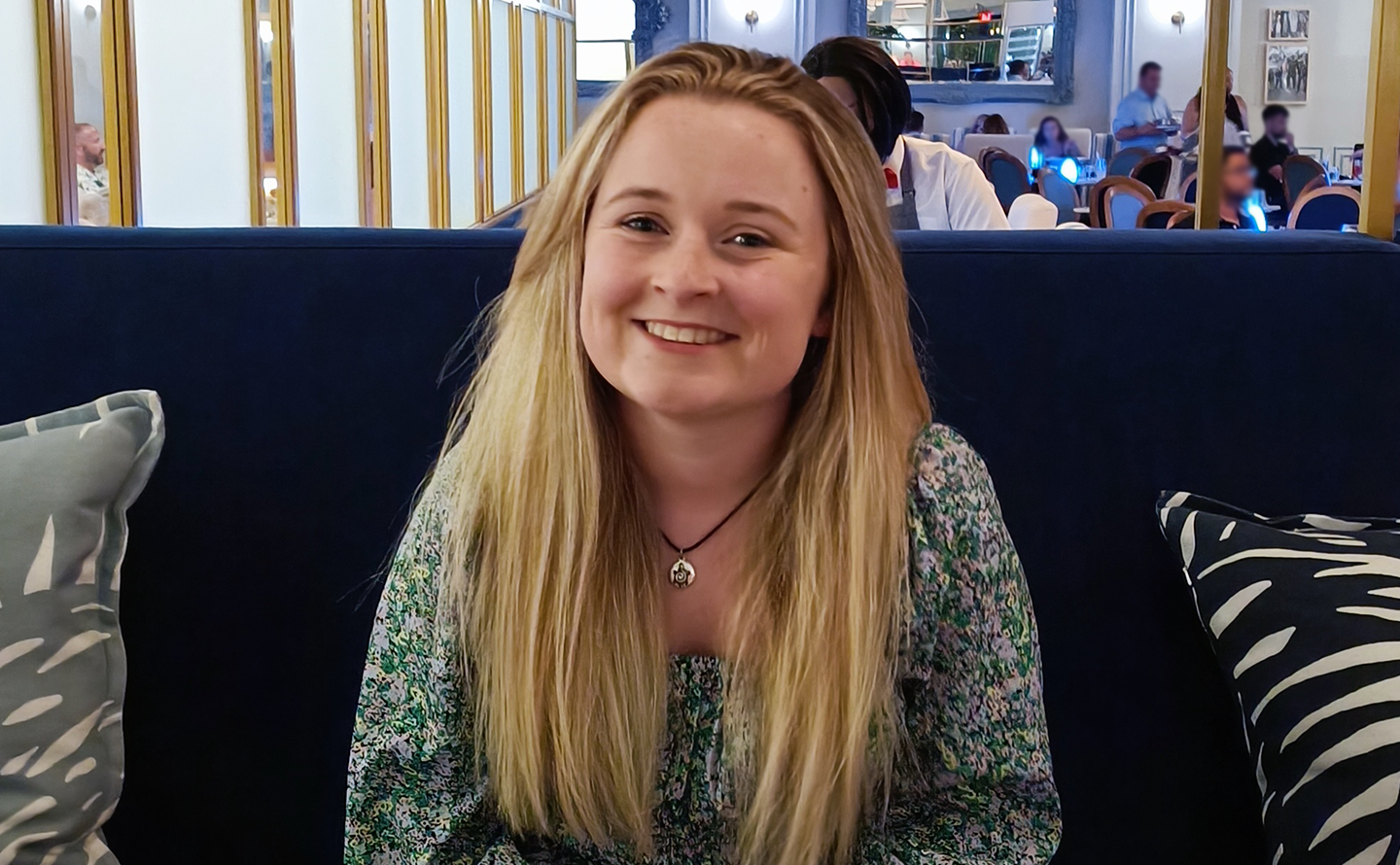 Learning from like-minded people
Ella never saw herself as someone who would work in an office and sit at a desk all day. She has always been creative and didn't know that model design was an option for her until she found a handful of universities that offered it, including Herts. Ella says, 'I was considering animation, but after visiting Herts for an open day where I saw their facilities, learnt about the course content and heard about the careers I could get into, I knew that model making was right for me.
'Everyone got their own desks within one large studio, which gave a lovely social aspect to it. It was nice to have like-minded people around and have the space to learn from each other. The campus is also close to London, which is great.'
Ella says that living on campus was the best decision she made. She adds, 'I have lots of great memories from hanging out in the communal area of my accommodation. I met most of my closest friends at Herts and after graduating, some of us decided to live together whilst we settled in at our graduate jobs. I even went to a wedding recently of two friends I met at Herts.'
Continuing to grow
Ella is now working at Dyson as an Operational Model Maker, and she is keen to build on the knowledge she gained at Herts to eventually take on supervisory roles in her field.
Her advice to current and future Herts students is to, 'Give everything a go. Time flies by faster than you think.
'Focus on yourself, particularly if you are in your final year. I watched as my friends got graduate roles straight after completing the course, which stressed me out as I had nothing lined up. Knowing what I know now, I would have told my past self to stay calm, as it does get better. Just don't give up.'