Bradley Johnson
Meet Bradley Johnson who has gone onto work in Higher Education since graduating.
Current job role

Head of Progression at NCUK - The University Consortium

Year of graduation
2015 / 2019
Course of study
BA (Hons) Marketing with Events Management
MSc Business and Organisational Strategy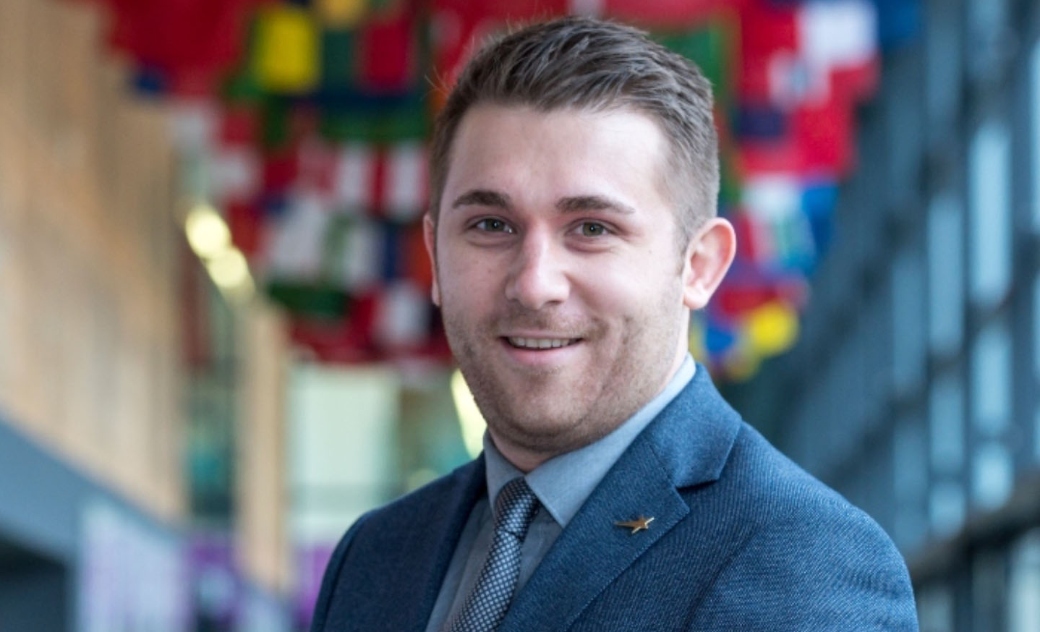 University experience and opportunities
Bradley immersed himself into his studies, taking advantage of all the opportunities his degree had to offer. He says, 'I was able to combine professional qualifications and academic learning, which made my whole experience more practical. In my first year of study, I started as a Marketing Assistant in the Students' Union, which eventually led to me becoming Vice President of the Students' Union in my final year.' He adds, 'Balancing work and studies can be difficult but the professional experience I gained in a practical role while studying was very valuable.'
He speaks fondly of his time as a student at the University and is proud to be an alumnus who continued his professional career here. He says, 'I made great friends on my degree and through the Students' Union, and I've now got friends around the world, because of the wider Alumni community.' He adds, 'I am proud to have been a student at the University and that's the reason I worked there after I graduated. I wouldn't have worked at Herts if I didn't believe it was great.'.
Aspirations for the future
Still incredibly driven, Bradley is looking to study for this PhD in the future and hopes to remain in Higher Education, ideally in a policymaking role. 'Driving education policy in the UK is hugely important because Higher Education is one of our biggest exports in the sector; it does a lot for the civic good, providing facilities, supporting businesses and supporting the economy of the local area. A strong education policy is ultimately good for the country.'
Making time for volunteering
In 2021 Bradley started volunteering with the RNLI, a charity providing 24 hour search and rescue across the UK and Ireland coastlines. Bradley, an All-weather and Inshore lifeboat volunteer crew member, and his fellow crew members are undertaking an ambitions fundraising programme for Skegness RNLI Lifeboat Station with '200 for 200' challenges which runs from 2022 to 2024 to coincide with the 200-year anniversary of the RNLI in 2024.
Bradley says, 'Giving back to my community through volunteering is really important to me. Being able to do something with my free time and potentially making a difference to someone's life is so rewarding. Working from home and remote work has enabled me to take on this amazing opportunity with such a worthwhile charity.