Ammar Malik and Shujaat Khan
Meet business partners Ammar Malik and Shujaat Khan who won the 2021 Flare People's Choice award. Their start-up recruitment agency aims to empower, transform and upskill candidates in order to address current unemployment issues.
| | |
| --- | --- |
| Current job role | Entrepreneurs and aspiring Solicitors |
| Year of graduation | 2020 |
| Course of study | LLB (Hons) |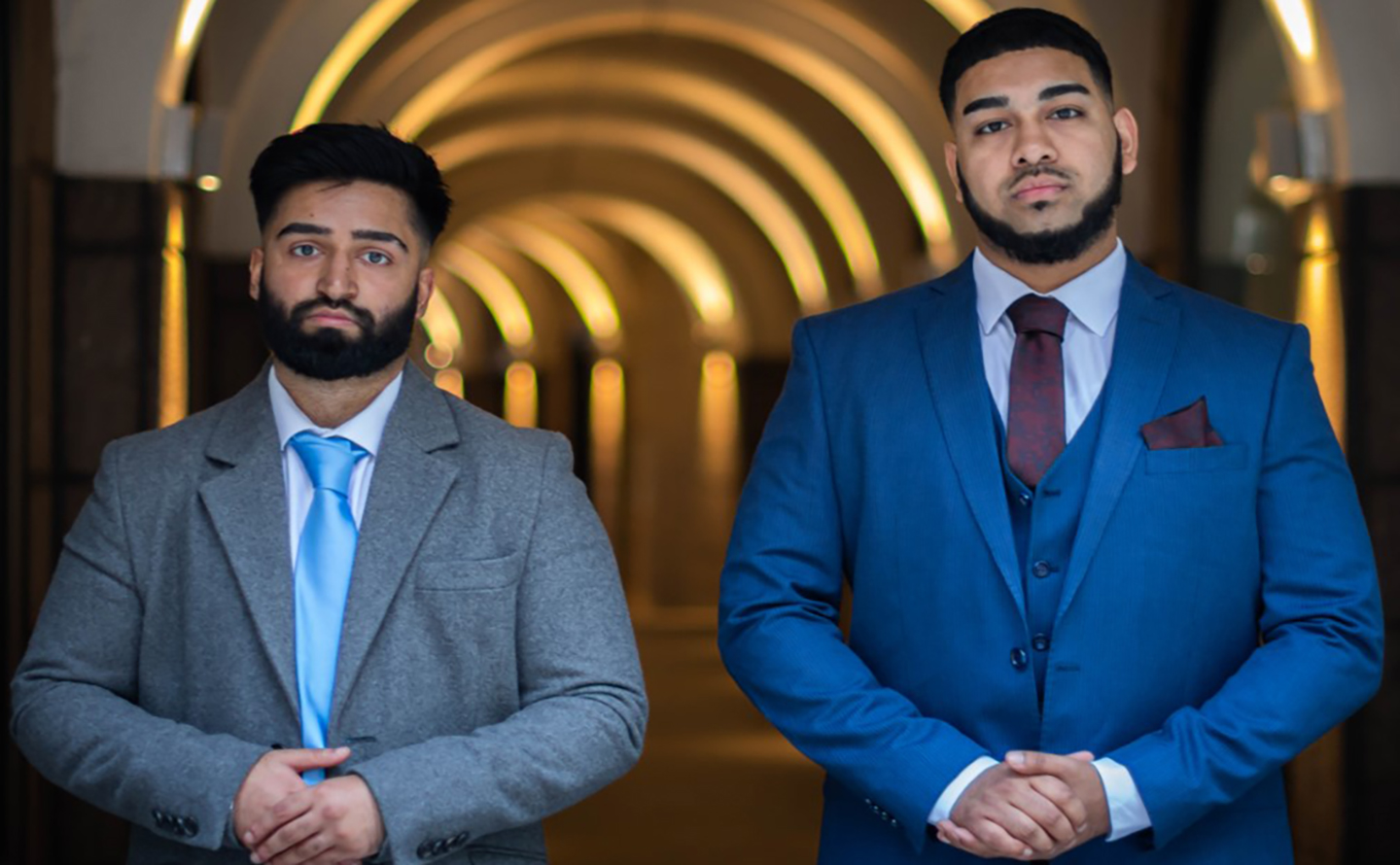 Ammar Malik and Shujaat Khan, won the coveted People's Choice award in the 2021 Flare awards with their start-up agency, Stenrock Recruitment Co.
Flare is the University's highly competitive annual enterprise competition giving budding Herts students and alumni the opportunity to access entrepreneurial support and training to bring their business ideas to life.
Leading the way in recruiting
The Stenrock agency is a hiring solution aimed at connecting job seekers with employers, with the assistance of smart technology built to streamline workflow and minimise costs. The system the team have developed allows admin and onboarding through one platform so they can spend more time on recruiting and bringing jobs to market. They also offer opportunities for candidates to boost their skills and enhance their CVs.
Both Ammar and Shujaat found the Flare competition process very rewarding. Ammar says, "The competition was an intriguing challenge and experience for us as it made us aware of concepts in business which we were previously not aware of and made us understand our business industry more in depth. We enjoyed the continuous help the Enterprise team assisted us with throughout the whole Flare journey, including the provision of valuable information, one-to-one mentorship, and giving us the confidence to believe and achieve in our business."
The team plan to grow Stenrock and become an industry recognised recruiter. They say, "We aspire to become one of the leading recruitment agencies and to become recognised within the recruitment sphere nationwide. We are very candidate-centric, and the success of our workers means more to us than anything else."
University is a place to meet like-minded people
Ammar and Shujaat chose to study at Herts to meet like-minded people. Shujatt says, "Studying at Herts was one of the best decisions of my life because I met my business partner and many other like-minded individuals from different countries and cultures. I integrated with a cohort of entrepreneurs where I was able to network and gain access to resources and innovative ideas. Additionally, Herts provided facilities from social clubs to weekly sporting events which I attended to help with my wellbeing."