close
Apply through Clearing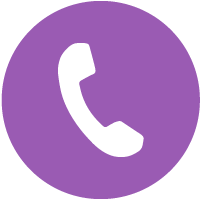 Call Clearing Hotline 0300 303 6300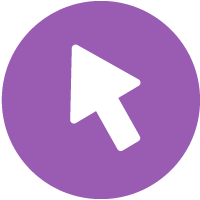 Apply online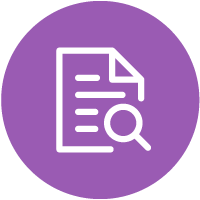 Find out more
close
Apply online through Clearing
Widening Access
There is a wide range of barriers that can prevent individuals from participating in higher education, including their socio-economic background. With some groups of learners statistically less likely to progress to higher education, our Widening Access team works to overcome barriers to learning. We believe that everyone can achieve their potential, once they have access to a range of support which levels the playing field.
Student bodies at universities need to reflect the diversity represented in wider society. It's therefore important to ensure that learners from all backgrounds have equal access to higher education. Widening Access aims to support and increase the profile of underrepresented groups going to university and graduating with a degree or other higher education certificate.
We deliver a huge range of activities each year, all designed to aid student ambitions and improve outcomes. To make our programmes as relevant and accessible as possible we collaborate with other university departments, external organisations, individuals and students. Our Student Ambassadors are key to the success of our delivery. As current University of Hertfordshire students, they bring first hand experience to our activities.
Find out about who we support
Primary schools
Widening Access work collaboratively with the School of Education to deliver activities across a select number of primary schools in our target areas.
Our events include:
The Primary Big Draw
The Big STEAM
The Joy of Reading.
A programme of in-school workshops that supports aspirations through discussions around higher education is also available to target primary schools.
The School of Education is also home to the Primary Science Quality Mark, a nationwide accreditation which raises the profile of science and children's science capital in 500+ primary schools across the UK each year. Visit the Primary Science Quality Mark website for more details.
Secondary schools
Widening Access work with schools which have been identified as having low progression to higher education. Typically, these schools have high numbers of students receiving free school meals and whose families have no history of attending university. Find out about the secondary schools we support (DOCX - 0.07 Mb).
Our events include:
Wayfinder days
summer residentials
GCSE booster workshops
in school talks/workshops
student shadowing opportunities
college programmes
parent workshops - next steps after GCSE, UCAS applications.
Aspire Higher
Aspire Higher is a partnership between the University of Hertfordshire, the University of Bedfordshire and the University of Northampton. We deliver impartial outreach, information, advice and guidance to students who reside in specific postcode locations. By connecting local schools with universities and employers we help you to access opportunities for your learners.
Aspire higher is one of 29 partnerships which are part of the Office for Students (OfS) OfS Uni Connect Programme. Find out more about OfS Uni Connect.
Email Aspire Higher for more information
To see information on all local outreach and collaborative activity taking place across Hertfordshire, Bedfordshire and Northamptonshire visit the Aspire Higher Hub.
Students we support
Students are selected based on meeting certain criteria and in collaboration with our partner schools. The criteria exists to allow groups that are currently underrepresented in higher education to have priority in accessing our programmes.
Support for teachers, leaders and governing bodies
We also work closely with our target schools to promote CPD opportunities for teachers and school governors. The University's Governor's Forum support staff by providing a network to share good practice and termly meetings to discuss their role. We also aim to help staff find volunteering placements as governors in local schools.
The information was really insightful and helped me to clear up any misconceptions and things I didn't already know about student finance
Student Finance workshop
It was lovely to see children engage with big topics such as OCD and mental health in a mature way. They loved having their own books to follow along with that they desperately wanted to read on more each day.