Industry Talks: journalism, media and communications
Media Matters
We regularly host a series of on-campus talks inviting media experts from across the country to discuss the importance of the media industry in the 21st Century. Whilst on-campus events are on hold, we want to continue to offer you this opportunity to learn and be inspired by media experts.
The views and opinions expressed in our industry talks are those of the speakers and do not necessarily reflect or represent the views of the University of Hertfordshire.
This talk focuses on what it takes to succeed in the media industry in the 21st Century. Through first-hand accounts and experiences of the industry, our guest speakers will offer valuable advice to help you pursue your dream career in this exciting and fast-paced industry.
About the speakers
Tobi Rachel Akingbade studied Mass Communications at University of Hertfordshire and now works as a Freelance Journalist. Tobi talks about her career in show-business, having interviewed celebrities ranging from Idris Elba to Michael Johnson as well as her writing on music and diversity.
Terry Mansfield CBE was one of the legends in the magazine business! Sadly, Terry recently passed away after contracting COVID-19.
Rebecca Johinke is an Associate Professor in the Department of English at The University of Sydney.
This talk focuses on the exciting and prominent role digital technologies will have on the future media landscape. Through first-hand accounts and discussing the ethos of his company, Marc Hartog, will introduce you to the future of the media industry and the importance of engaging content driven audiences.
About the speaker
Marc Hartog is a graduate of the University of Hertfordshire and now the founder and CEO of 1854 Media.
This talk focuses on the role newspapers play in telling stories in the 21st Century and how this is evolving to engage new audiences, both on and offline. Through first-hand accounts and stories, Theresa Malone, provides insight into how The Guardian operates bringing the news to life through engaging stories.
About the speaker
Theresa Malone is Head of Visuals and Social Media at The Guardian. Theresa joined The Guardian in 2006, working in London and Washington DC, on desks including opinion, arts and news. She has played a leading role in a number of digital projects, including The Guardian's 2015 website redesign and the launch of the international edition. She currently leads the graphics, interactive and social teams, telling Guardian stories visually, using innovative formats both on and off-platform.
This interview explores the benefits and challenges of prison radio. Find out how radio production skills are being used to aid reform in the prison community. Interviewed by Dr Jonathan Marsh, a journalism tutor at Herts and BBC radio producer, Donovan McGrath talks about the radio course he runs out of HMP Wandsworth prison. He shares the challenges and the successes, from teaching in a prison environment to the awards his students have won.
About the speaker
Donovan McGrath is the Media and Communications Lecturer at Novus, The Manchester College. He works in the Criminal Justice sector at HMP Wandsworth, where he teaches radio production in their award-winning 24-hour community radio station, Radio Wanno. Donovan also teaches Swahili at the University of London SOAS Language Centre. He has taught African World Studies and African Film Studies. Donovan is also the co-author of Colloquial Swahili (Routledge, 2003).
The life of a film critic
This talk focuses on the career and experiences of Pamela Hutchinson, a film critic, freelance writer, and film historian. With nearly 20 years of journalistic experience, from her extensive contributions to Sight & Sound, The Guardian, the BBC, Empire, and much more, Pamela shares her journey to become a successful film critic. Benefit from her tips on how to break into the industry, how to advance your career and find your niche.
About the speaker
Pamela Hutchinson is a freelance writer, critic and film historian. She specialises in silent and classic cinema and women in film. She is a regular contributor to Sight & Sound, the Guardian, Empire, Criterion, Indicator and the BBC. Pamela has written essays for several edited collections and is the author of the BFI Film Classic on Pandora's Box and the editor of 30-Second Cinema (Ivy Press). She is a guest lecturer at the National Film and Television School, and a member of both Fipresci and the London Film Critics' Circle. She also writes the silent cinema website Silent London
Develop resilience for your media career
Herts graduate, Charlotte Jones (@CharlottleJonesie) shares the opportunities she's had in the media industry. Starting as an online blogger for More! magazine, she pursued a career in magazine journalism working for Grazia, Heat and Closer. She later transitioned into a career in public relations and social media, working on campaigns for key brands like Nivea and Unilever. She moved over to digital and content marketing, creating global campaigns for L'Oreal. Charlotte is currently a global content editor for Revolution Beauty. As if that wasn't enough, she also works as a life coach and is a new mum! With so much to juggle she's learnt a lot and discusses just how important it is for all of us to develop key personal skills like resilience and confidence.
About the speaker
Charlotte Jones is a Herts graduate (aka @Charlottejonsie on social media). She has worked for world's largest cosmetics company L'Oreal as a social & content Manager, creating viral and global campaigns. she now works for Revolution Beauty as a global content editor. In addition Charlotte is a life coach and mindset mentor. She inspires women to step outside of their comfort zone, turn their pain into purpose and create their own version of success. She endeavours to build and support women's self-worth, confidence and growth. Her mission is to build a community of women who want more for themselves, to believe in themselves, to realise their potential and become the CEO of their own minds.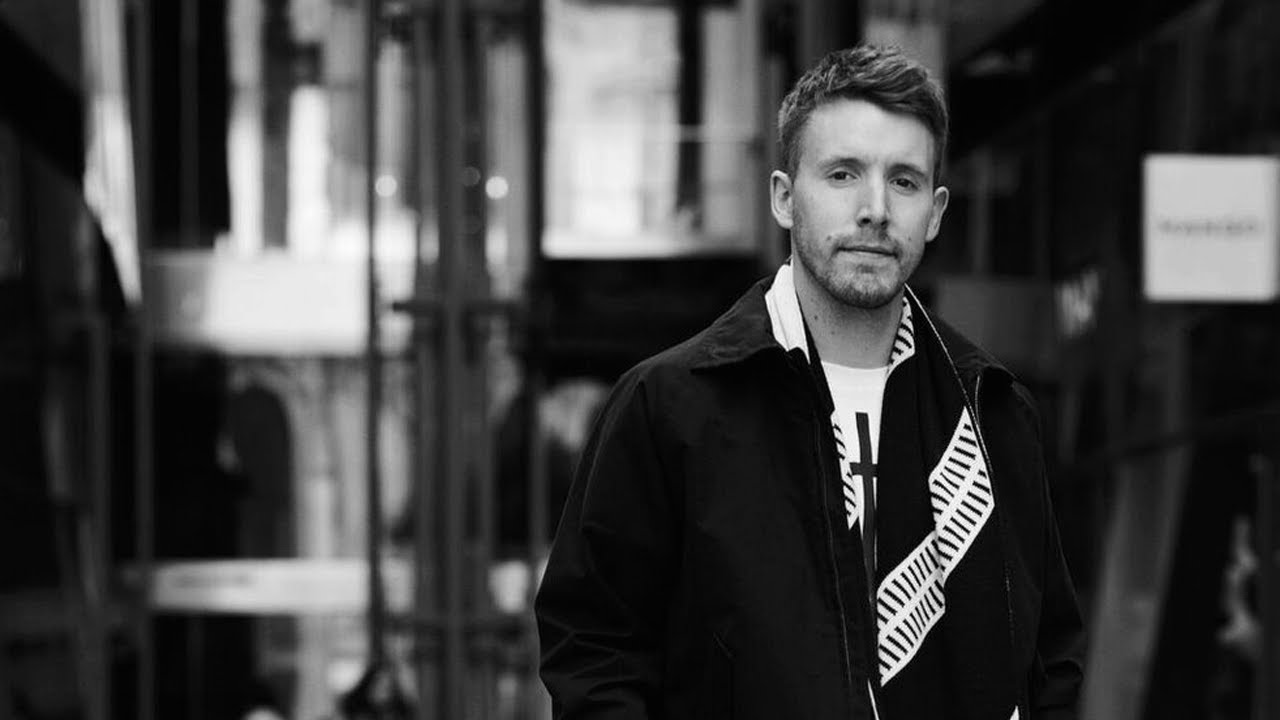 Ryan Mason shares his experience of launching an international magazine and offers tips on how you can start your own media business...
Starting a Glorious Football magazine
In this talk, Ryan discusses how the enterprising skills he learnt at Herts helped him create his dream football magazine and how you too can start a media business.
About the speaker
Ryan Mason is a graduate of journalism, digital media and English language at the University of Hertfordshire. He has always had a passion for journalism, for football and photography.