University professor appointed head of government task force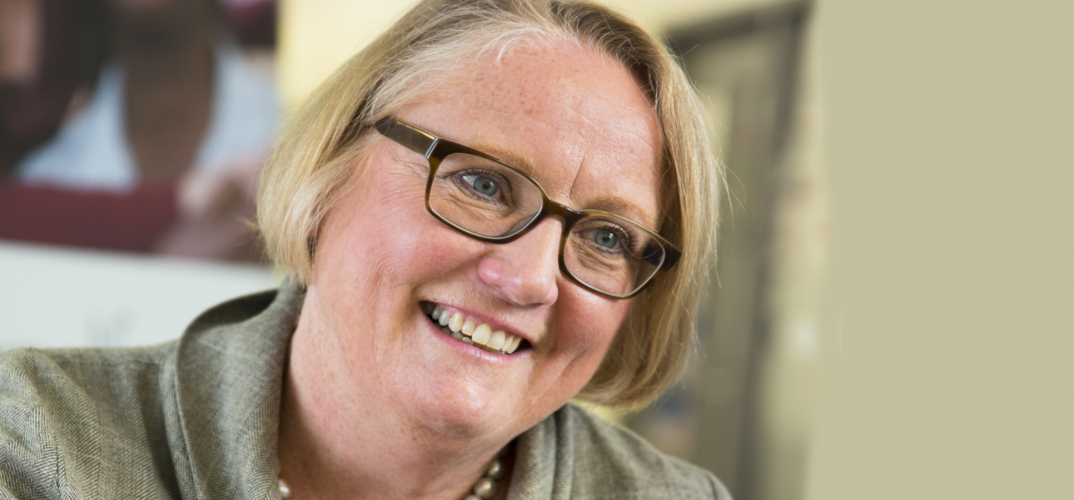 4 May 2023
Professor Julienne Meyer, one of the University of Hertfordshire's Visiting Professors, has been announced as the chair of the Older People's Housing Taskforce, part of a collaborative initiative between the Department of Levelling Up, Housing and Communities (DLUHC) and the Department of Health and Social Care (DHSC).
Professor Meyer, who was awarded a CBE in recognition for her contribution to older people and nursing in 2015, will head a panel of social care, health and housing experts advising the government on how to best increase the volume and range of housing options for older people.
"The taskforce has been welcomed by a wide range of stakeholders," says Professor Meyer who has been a Visiting Professor at the University since she officially retired in 2019. After 23 years leading Research and Development in Care for Older People at City, University of London, she provides invaluable consultancy on research into care homes, including contribution to the University's groundbreaking 2017 Optimal study, funded by the National Institute of Health Research (NIHR) and led by Professor Claire Goodman.
"We've got an ageing population and compared to countries like New Zealand, Australia, the States and Netherlands, we're way behind in terms of what we have on offer. So we really need to look at how to build many more housing options, and what regulations need to change to enable people to stay, for as long as possible, in a home of their choice."
Since leaving clinical nursing in 1984, Professor Meyer has devoted her life to boosting quality of life for older people, and is celebrated for her "solution-focused, action-based" research, which looks to bring older people's own experiences and stories to the table.
In 2006, she co-founded My Home Life, a collaborative initiative to promote quality of life in care homes for older people, which is now UK-wide as well as implemented in Germany and Australia. It was heralded as providing a vision for better practice. "We focus on what older people want and what works," she says.
She declaims the way private care homes have so often been cut out of discussions on how best to manage issues with older people's welfare. "I think there needs to be better integration between the public and private sectors; and also, between people working at government level and at local level in housing and health and social care and in care homes," she says. "They have an enormous contribution to make in terms of looking after some of the sickest and most vulnerable citizens in our society."
For her, the task force has come at a perfect time as her fear was that post-pandemic ‒ where people were forced to find new ways to work together ‒ they would slowly go back to their silos. It has been devised to help increase cross-department collaboration, and the panel of up to 14 members will be drawn from the social and private retirement sector, local government, adult social care, and from investors and developers.
The task force will run for up to 12 months and will produce an independent report to DLUHC and DHSC Ministers, with interim findings available after six months.
Professor Meyer is proud to have been chosen for such a prestigious and essential role. By the end of the year she hopes the panel will have a cohesive strategy to present to the government on how to help older people to live fuller, more independent lives for longer.
"I feel as though I'm holding something very precious, something that the sector has wanted for a long time," she says. "I want to give it my best shot. It will be my number one priority."
Find out more about studying at the University of Hertfordshire by browsing our Health and Social work courses. You can also read more about our groundbreaking research into health and social care.