University of Hertfordshire ranks among the top 50 universities for online learning in 2023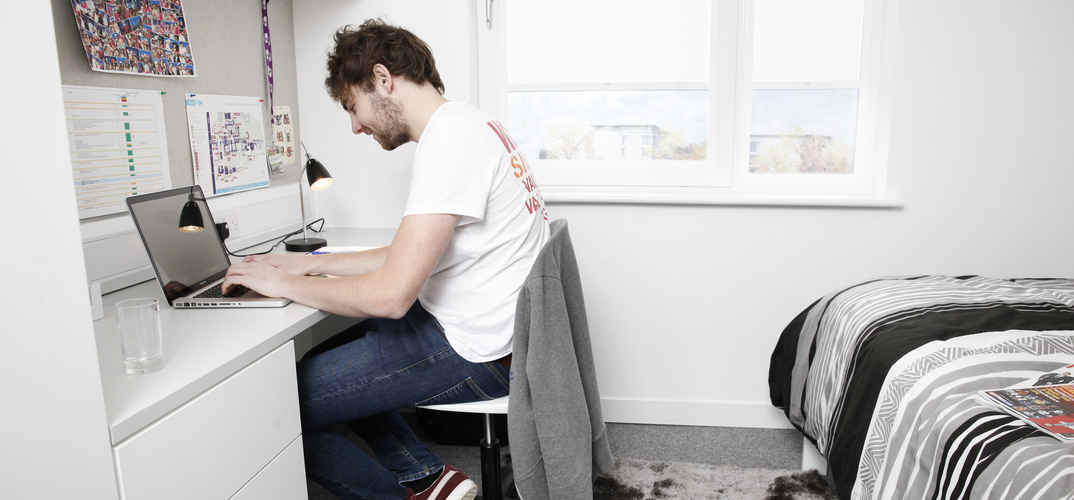 24 February 2023
The University of Hertfordshire has ranked 34th in Uswitch's new university league table for best online learning in 2023.
The study by Uswitch analysed 50 of the most populated UK universities on their online, distance-learning course offerings, also considering student ratings, the Guardian league table results and research quality to reveal the best for students hoping to study online.
The study also revealed the most popular online courses by analysing Google search data. It showed that Accounting is the most popular online course with 7,695 annual Google searches. English ranks as the second most popular online course, and Marketing as the third.
Max Beckett, broadband expert at Uswitch, comments: "With the rise of people learning and working from home, online education has become more advanced than ever. And some of the highest-ranked universities in the country now have a wealth of courses that you can access completely from home."
"Online courses are also highly recognised by employers. They show a conscious effort to learn more about the area you'd like to work in and display a good work ethic for having to stay organised without any structed classroom time".
The University of Hertfordshire offers undergraduate, postgraduate and Continued Professional Development (CPD) qualifications as online courses in a wide range of subjects, with the equivalent teaching, careers advice and community support as on-campus students. Online study is perfect for those who want to improve their skills, knowledge and career prospects, but can't commit to attending a university, or studying full time.
Graduates of online learning courses at Herts have praised their experiences of distance learning with Herts. Akosua Amponsah, who studied a BA (Hons) in Business Administration, said: "I absolutely enjoyed studying on the Business Administration online degree. It's been challenging and interesting and I've enjoyed all the modules for the course. The lecturers and administrators have equally been supportive too". Karen Machin, who completed an MSc in Mental Health Recovery and Social Inclusion, commented on the flexibility it gave her: "Distance learning has made it possible for me to study alongside all my home and work commitments. It has been a privilege to learn with such a wide range of people from across the world".