University of Hertfordshire lecturer selected as member of the new UK Young Academy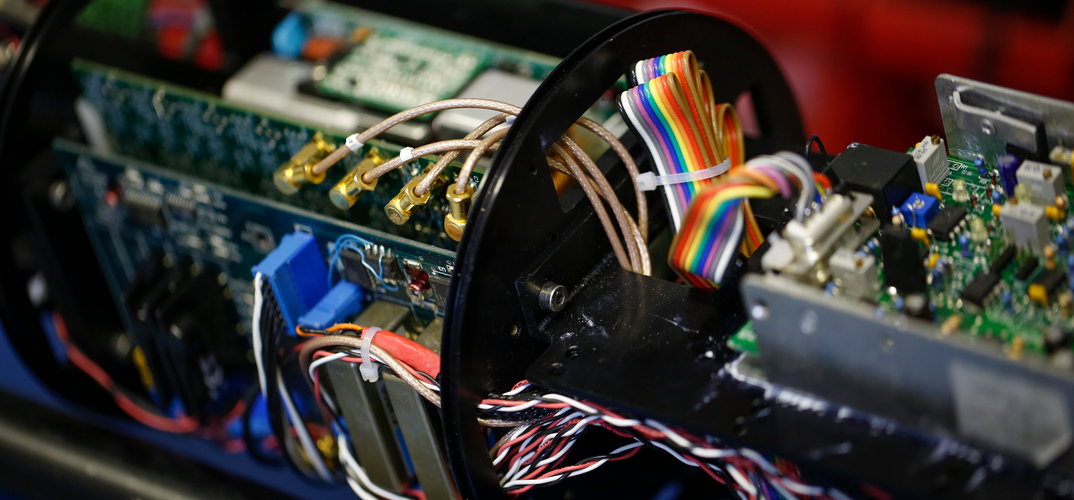 10 January 2023
The University of Hertfordshire is delighted to announce that Dr Amit Pujari, Senior Lecturer in Biomedical Engineering, is among the first members of the new UK Young Academy – a network of early career researchers and professionals established to help tackle local and global issues and promote meaningful change.
Amit is an award-winning biomedical engineer and neuroscientist primarily researching the development of rehabilitation and assistive technologies for people living with neurological disorders, such as strokes, spinal injuries and cerebral palsy. His work is funded through Royal Academy of Engineering/Leverhulme Trust, GCRF funds and EPSRC.
Amit works closely with patients, carers, clinicians and relevant industry to ensure the devices he develops satisfy the needs of the end users. Amit's focus is also on making the technology he develops to be low cost and affordable, especially for use in the 'global south'. For this he collaborates extensively with researchers internationally, working with a range of stakeholders crossing disciplinary and geographic boundaries.
The UK Young Academy is a new interdisciplinary organisation of UK-based early-career researchers, innovators and professionals from across society who share a passion to improve our world.
The organisation has been established as an interdisciplinary collaboration with prestigious national academies: the Academy of Medical Sciences, British Academy, Learned Society of Wales, Royal Academy of Engineering, Royal Irish Academy, Royal Society of Edinburgh, and the Royal Society. It joins the global initiative of Young Academies, with the UK Young Academy becoming the 50th to join the Young Academy movement.
As part of the first cohort of 67 members, announced today (10 Jan) by UK and Ireland National Academies, Amit will have the opportunity to help shape the strategy and focus of this new organisation, based on areas that matter to them.
On being selected for the UKYA, Amit commented: "I am absolutely delighted to have been selected as a member of the first cohort of the UK Young Academy. I strongly believe the Academy will provide an excellent platform for working together with UKYA members and external national and international organisations, to make a positive impact. I look forward to working with the other UKYA members to use our collective knowledge to help address societal issues we are facing".
Professor Julia Black, President of the British Academy, said: "We are delighted to join the other Academies in launching this exciting initiative. Empowering talented and ambitious researchers in the humanities and social sciences has always been a major priority for the British Academy. The Young Academy will help harness the drive, energy and passion of the next generation, providing them with a platform to make a real difference not just in their academic fields but to the UK's wider higher education and research sector. We wish the members of the Young Academy every success and look forward to seeing the fruits of their work."
To find out more information about the UK Young Academy, visit their website.
To find out more information about Dr Amit Pujari's work, visit their website.