University of Hertfordshire alumnus wins at SXSW Film Festival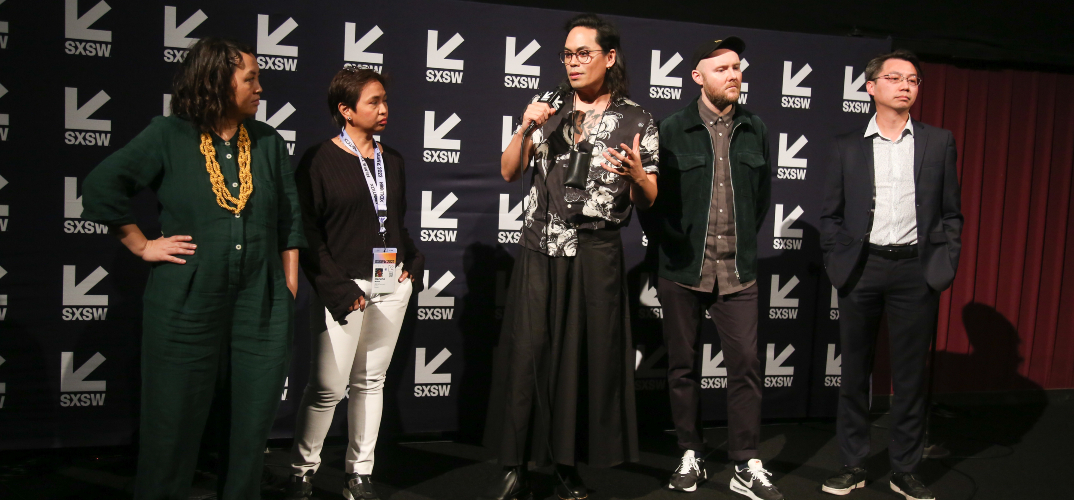 11 April 2023
A former University of Hertfordshire student has won two prizes at the prestigious South by Southwest Film & TV Festival in Austin, Texas. Writer-director Paris Zarcilla's debut feature, Raging Grace ‒ a genre-bending horror about an undocumented migrant worker ‒ won the Grand Jury Narrative Feature, beating over 100 others, while Zarcilla took home the Thunderbird Rising award, given for best directorial debut.
"It means more than I can articulate," Zarcilla said, after the double win. "To write [a film] that's so personal, and for it to be recognised for a body like SXSW: it feels vindicating."
Zarcilla studied digital animation at the University, switching to film shortly after graduating in 2008, and still has fond memories of his time studying under Programme Leaders, Dr Ivan Philips and Martin Bowman, as well as making great friends. "I'm still working with some of them now, and we'll probably be friends for the rest of our lives."
Raging Grace takes inspiration from his British Filipino background, telling the story of an undocumented migrant worker called Joy (played by Filipino actress, Max Eigenmann), who takes a job as a carer to give her daughter, Grace, a better life but things soon take a nasty turn.
"The story of undocumented workers is often horrific," explains Zarcilla of what he calls his 'coming of rage' movie. "People have to be entertained… but I also want them to learn something."
The film's debut at SXSW was a momentous occasion, not just for Zarcilla but for the industry, as Raging Grace is the first British-Filipino feature film in cinema history. The festival jury hailed its "heady blend of horror, history, and midnight humour", and Zarcilla's "excellence in all aspects of cinematic storytelling".
He's now hard at work on Domestic, the second feature film in his 'rage' trilogy, about a Filipino couple who attempt to rescue enslaved domestic workers in their spare time. An "unlikely heist movie" it will be another blended-genre movie, this time based on a true story about his own parents.
"They never talked about it. I never knew until 18 months ago!" marvels Zarcilla. "Their advice was always to, 'Assimilate, get good grades, don't rock the boat'. But, as you grow up, that turns out to be the worst advice ‒ you forget your mother tongue, you wonder who you are. After all these years of blending in, Raging Grace has given me a chance to discover who I am. Finally I can rage against blending in."
See more about Zarcilla's work at pariszarcilla.com.