New research will uncover the risk indicators of harmful internet use among teenagers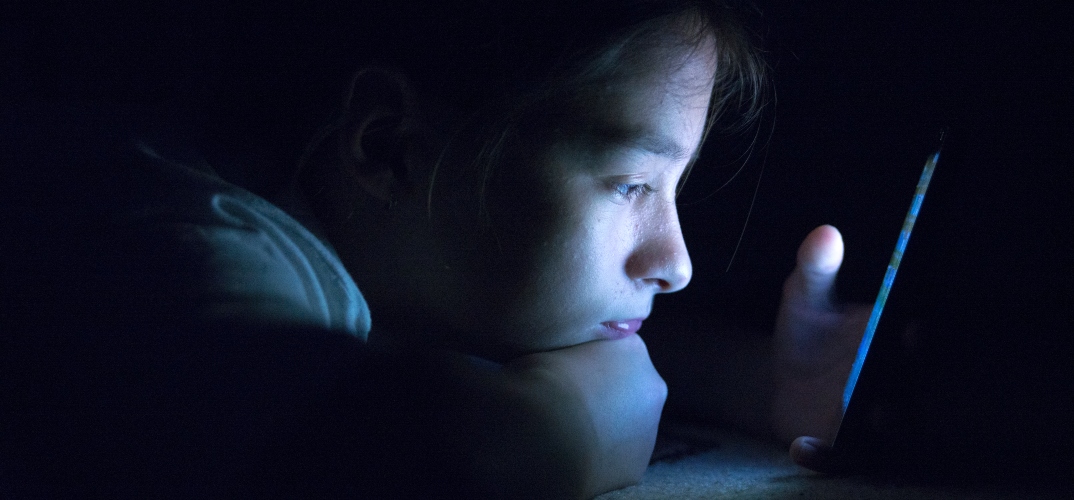 1 February 2023
A pioneering new study to address and reduce the risks of harmful internet use among teenagers is being led by University of Hertfordshire researchers.
The Bootstrap project (Boosting Societal Adaptation and Mental Health in a Rapidly Digitalizing, Post-Pandemic Europe) is a new, Europe-wide study that will monitor how young people use the internet, understand which behaviours lead to harm and determine how these can be addressed.
Selected by Horizon Europe for a €7.5 million funding grant, the project is the first large-scale, standardised analysis of the impact of internet use on young people with such a broad and diverse range of participants. The results will be used to produce policy recommendations to address Problematic Use of the Internet (PUI) on an international scale.
Conducted using a specially-created phone app, researchers – led by Naomi Fineberg, Professor of Psychiatry at the University of Hertfordshire and the Hertfordshire Partnership University NHS Foundation Trust – will monitor how thousands of volunteer teenagers from a broad range of European locations, cultures, socioeconomic backgrounds and education systems, use the internet on a day-to day basis. The app will log factors including time of internet use, length of access, content viewed and how it is interacted with, for researchers to form an understanding of behavioural patterns and identify how they may lead to harm or poor health.
Participants will also be offered information on healthier ways of using the internet, to determine how changes in behaviour can move people out of the risk category and avoid future conditions associated with Problematic Use of the Internet (PUI).
The study brings together leading international researchers, including those from the Universities of Cambridge and Southampton in the UK, as well as global experts collaborating with the World Health Organization.
University of Hertfordshire and the Hertfordshire Partnership University NHS Foundation Trust Professor of Psychiatry, Dr Fineberg, said:
"This isn't a campaign against internet use. It goes without saying that the internet has transformed our society bringing huge benefits to many parts of life – and the very existence of online gambling, shopping or gaming isn't a bad thing in itself. However, there is clear evidence that internet use does go hand-in-hand with some harmful behaviours that are affecting people's health and wellbeing. We need to have a way of identifying and unpicking what these damaging behaviours are, and who is most at risk, to enable effective early intervention.
"When we launched our original PUI research network in 2018, we were already looking at an explosion of internet use over the previous decade. What we couldn't have known then, is that a global pandemic would force even more of our interactions into an online space.
"Over 90% of teenagers in the UK now own a smartphone, which is why we're focusing on young people. They are the online generation, so it's important to help them develop healthy internet use before it causes harm, as well as supporting parents, carers, teachers and medical professionals to understand the risks".
The five-year Bootstrap study follows the success of the European Network for Problematic Usage of the Internet (2018-2022), also led by Professor Fineberg, which significantly advanced global understanding of the links between health, internet use, and behaviours such as excessive gambling, gaming, viewing pornography, compulsive shopping and 'cyberchondria'. The network's findings contributed to breakthroughs including the adoption of Gaming Disorder as a diagnosable disorder by the World Health Organisation.
---
Professor Sam Chamberlain, Professor of Psychiatry, University of Southampton: "While digital technology can be useful, it can also lead to harms, and Problematic usage of the Internet (PUI) has been associated with a variety of mental and physical health problems. The Bootstrap project will develop exciting new tools to help young people get the benefits from using the Internet, whilst minimising the harms.
This is the largest international project of its kind on this topic, and we are so pleased to have experts joining us from many different countries and disciplines, including young people themselves who will be an important part of the research team".
Professor Trevor Robbins CBE, Professor of Cognitive Neuroscience, University of Cambridge: "Bootstrap brings together a timely consortium of leading European researchers and clinicians to understand and treat problematic internet use, especially in adolescents: by combatting this increasingly significant social concern I predict Bootstrap will enhance mental wellbeing in young people, world-wide".
Sophia Achab, Doctor in Psychiatry and Neurosciences of Behaviour and Head of Collaborating Center for Research and Training in Mental Health, University of Geneva: "I strongly support this project, because of its European nature and its multidisciplinary approach towards promoting healthy internet usage amongst youth. Its aim at delivering an evidence-based operational toolkit for policy makers is aligned with the current Global Public Health needs in the area".
University of Hertfordshire Clinical Trials Support Network This project is supported by the Clinical Trials Support Network (CTSN), which provides assistance in the design, conduct, analysis and reporting of clinical trials and other research studies. The Network has growing a reputation for supporting studies of complex interventions such as Bootstrap, helping to develop effective methods to study these important societal issues.