TVAD - Theorising Visual Art and Design
Overview
Theorising Visual Art and Design (TVAD) is a trans-disciplinary research group.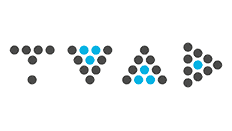 Our research calls upon a range of methodologies to explore relationships between text, narrative and image as they are played out within fine and applied arts, design film, and digital and text-based media.
Our researchers also examine issues of historiography, methodology, epistemology and pedagogy.
TVAD also has strengths in art and design histories including work funded by Arts and Humanities Research Council (AHRC), involvement with national subject bodies, journal and book editing.
The TVAD Research Group is based in the School of Creative Arts at the University of Hertfordshire.
Research areas
The TVAD research areas include:
Relationships between text, narrative and image
Contemporary practice, criticism and histories of art, design and the applied arts
Space, gender and visual culture
Narrative and writing as source material and practice
Historiography, methodology and pedagogy related to art and design.
Facilitating communication
TVAD provides a forum for discussion of these issues through:
publications by TVAD members and external collaborators – see individual TVAD member profiles for details
a programme of research events, including a series of international conferences
hosting a TVAD Visiting Researcher
open-access double-blind peer-reviewed academic journal Writing Visual Culture (previously Working Papers on Art and Design)
postgraduate and research degree supervision
international consultancy activity