TVAD - Theorising Visual Art and Design
Overview
Theorising Visual Art and Design (TVAD) is a multi and inter-disciplinary research group.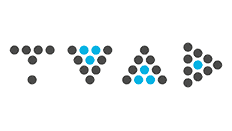 TVAD research employs methodologies from the practice-led to exploring archives and conducting interviews to exhibition-making, among other methods from related disciplines, in order to explore relationships between material, object, text, narrative and image as they emerge within contemporary art practice, applied arts, design, film, and digital and text-based media.
Our researchers examine issues and interrogate assumptions of historiography, methodology, epistemology and pedagogy.
The work of TVAD has been funded by Arts and Humanities Research Council (AHRC), and we are involved with national subject bodies, journal and book editing.
The TVAD Research Group is based in the School of Creative Arts.
Research areas
The TVAD research areas include:
Relationships between text, narrative and image
Contemporary practice, criticism and histories of art, design and the applied arts
Space, gender and visual culture
Narrative and writing as source material and practice
Historiography, methodology and pedagogy related to art and design
The definition, role and value of art in society.
Communicating what we do
TVAD provides a forum for discussion through:
If you would like to hear more about our upcoming programme, please email a.jelinek@herts.ac.uk to subscribe
A slide from Lorraine Leeson's talk about her artwork and her new publication, Art: Process: Change - Inside a Socially Situated Practice (Routledge 2017)