National Centre for Computing Education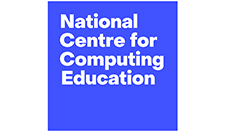 The National Centre for Computing Education is a government-funded programme of training and support for computing education in primary and secondary schools. In support of the vision for every child in every school in England to have a world-leading computing education.
The package of support includes:
face-to-face and online CPD spanning Key Stages 1, 2, 3, 4 and 5, free to schools in category 5 and 6 local authority districts and supported by bursaries, and at a very low cost to other teachers;
free, quality assured resources to support computing education;
a network of Computing Hubs and Computing at Schools communities of practice across England so teachers can link up with other computing educators;
links with industry partners to bring the computing curriculum to life in the classroom.
University of Hertfordshire Centre for STEM Education is a regional delivery partner for schools in Hertfordshire, Essex, Suffolk, Luton, Bedfordshire and Milton Keynes. We will be running courses for primary and secondary teachers across all key stages, supporting teachers regardless of their level of computing knowledge.
Find out more
To find out about local courses and bursaries, and access opportunities available from the National Centre for Computing Education, create an account here: https://teachcomputing.org/