Yasmin - Things you should know
January 1 2020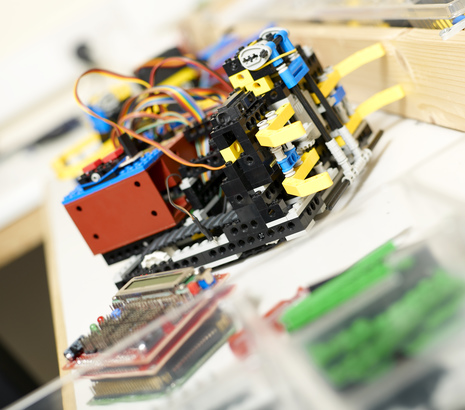 7 Things to know when starting university
Beginning of uni can be scary – but it'll be a new experience you can't forget!
Sort out accommodation

I would 100% recommend living on campus for your first year! It's such an effortless way to meet new people as you're all thrown in together and you'll always have someone to go out within your flat. You can make friends for life with the people you first meet in your own kitchen. The earlier you apply, the more likely you'll get your first choice.

Student Finance/Tuition fees

For some of us, thinking of the money aspect is daunting but it's so important to get it completed ASAP. You really don't want to have your SF payments delayed! You'll only get paid your loan after completing registration. If you have any problems, please see the student centre for the advice!

Open a student current account

What is important in a bank account for you? Is it the overdraft limit? Or the incentives in opening an account? Or convenience in a local branch. I went with Santander as there is a branch in Hutton Hub and came with a four-year railcard upon on opening. Do your research in what's best for you!

Register with the GP

We have a GP on campus in the Hutton Hub. There are other options in town or neighbouring cities if preferred. It's much more convenient to go to a health service in Herts rather than go home if there's a health problem. We also have a well-being service too which provide counselling if needed.

Do some research

Your course tends to release a reading list prior to beginning. You don't need to read everything in-depth, but it is good to get grounded on what to expect. You won't need to buy the books if you can just get them out of the library. Students from previous years will be selling second-hand books cheaper.
Scout the area

Shopping: We have Asda, Aldi, and Tesco's nearby. There's a petrol station near campus and a Premier shop on campus.

Gyms: We have Hertfordshire Sports Village and the Oval gym on each campus as well as other options like David Lloyd, Pump and Hatfield Leisure Centre.

Transport: London is a 25-minute train journey away. Perfect for trips with your new friends. St Albans, Watford, and Welwyn Garden City are all on bus routes away. The bus Hatfield to Hatfield is currently £1.20 with your student ID.

Fresher's Fair
Find out when Fresher's Fair is! It is a key event held by the student union to get to know what societies, athletic union, and activities you'll like to get involved in. I really encourage you to make the most out of your time at university! There will be lots of freebies and free taster sessions to try out.