Research at the University of Hertfordshire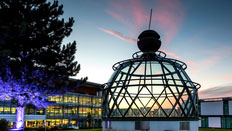 Our research is focused across 6 research themes reflecting our interdisciplinary strength in some of the key global challenges of the 21st century.
Select a research theme to find out more about our groundbreaking research and view key projects, news and public engagement. You will also find links to research degrees, centres and groups on the research theme pages.
Research at the University is undertaken across a wide range of Research Centres and Groups...
View the food theme
Research at the University is undertaken across a wide range of Research Centres and Groups...
View the space theme
You'll find some of the brightest academic and research staff at the University of Hertfordshire. Find out more about the staff who conduct our research...
Look up staff and view profiles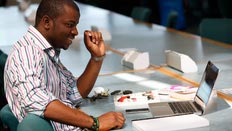 Join the next generation of researchers. We offer one of the most diverse range of Research Degree programmes in the UK and beyond...
Read more about research degrees
Researchers say findings provide opportunity to target resources at new mental health initiatives in schools and local communities in order to tackle self-harm....

4 September 2017

A new study by an international team of astronomers, led by the University of Hertfordshire, reveals that tau Ceti, the nearest Sun-like star (about 12 light years away from the...

9 August 2017

Research identifies how the NHS and care homes can work better together to deliver high quality, cost-effective healthcare to the half million people in residential care....

20 July 2017

Dementia awareness training as a single strategy will not improve dementia care in hospitals or outcomes for patients, according to a new study from the University of Hertfordshire, published in...

17 July 2017

University of Hertfordshire findings could be applied to skill-based sports including tennis....

5 July 2017

A pilot study into the use of near patient diagnostics in general practice, to help GPs and nurse practitioners prescribe antibiotics for chest infections more precisely, has won a national...

28 June 2017

Empowerment could potentially replace Asimov's famous Three Laws of Robotics, to ensure robots behave in a socially acceptable way...

29 June 2017

Results of public observational campaign Red Dots will be published in real time....

19 June 2017

University of Hertfordshire researchers have developed a new concept which could lead to the discovery of universal anti-influenza drugs....

19 June 2017

A new study from the University of Hertfordshire, published in the journal PLOS ONE, has found that urinary dysfunction and incontinence observed among Parkinson's Disease sufferers may start at the...

7 June 2017

University of Hertfordshire study, published in the journal Appetite, urges schools to work harder to offer affordable, nutritious lunch options and a more desirable social environment....

5 June 2017

This World Hypertension Day (Wednesday 17 May 2017), University of Hertfordshire research suggests that low dietary intake of magnesium increases the risk of hypertension....

17 May 2017

New research led by the University of Hertfordshire may significantly change the understanding of cognitive processes that are most impaired at very early stages of Alzheimer's disease....

16 May 2017
Join us at Hatfield Café Scientifique for a series of free events....

It is difficult to ignore the hold which theatrical entertainment had on the public in the war years....

UHArts launched its new vision in 2015 to produce contemporary touring theatre for young audiences inspired by the work of our world class academic researchers....

The Heritage Hub collaborated with Twisted Events theatre company to bring 18th century trials from the Old Bailey Online to life....

This art project by Anna Dumitriu and Alex May investigates social robotics and asks questions like: do we want and need robot companions? And, if so, what kind of robot...

Everyday Lives in War is one of five National Engagement Centres established for the centenary of the First World War aiming to encourage community research....

Share your stories and collaborate on discussions across the county, region and beyond or suggest a research idea and contribute to a project....

The Public Involvement in Research Group gives health researchers and academics the chance to work with patients, carers and the public....

The University of Hertfordshire's Professor Helen Payne has developed a new treatment pathway for patients with chronic symptoms for which their GP can find no medical cause....

Exploring older people's views and experiences of acquiring food in the UK....

Researchers are engaged in a wide range of activities that promote the public understanding of psychology....

Bayfordbury Observatory is open for the public to learn about the universe several evenings a year....

The University's first public engagement with research conference was held on Tuesday 23 June 2015....

The University held its first research showcase at the Hatfield Galleria on 17-18 February 2016....

Following fieldwork in Nepal and Norway in 2015 Dr Philip Porter and colleagues presented their work on shrinking glaciers at the prestigious Royal Society Summer Science Exhibition (RSSSE)....