Our brand and identity
Friendly, Ambitious, Collegiate, Enterprising and Student-focused
The University has defined a set of core values and messages which inform and sustain all of our activities. This website provides a quick reference for common issues and questions.
Visit HertsHub for all brand resources.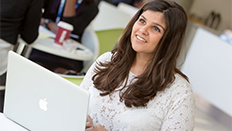 Choose from a large range of brand photography. Use the images in all your University of Hertfordshire materials....
Read more about images