Postgraduate taught experience survey
Postgraduate taught experience survey is a national survey co-ordinated by Advance HE. The University has been placed sixth in the UK for its postgraduate taught experience.
Staff at the University can also find further institutional and subject level results on the postgraduate taught experience survey page on Herts Hub.
Key information
| | |
| --- | --- |
| Hashtags | #GoHerts |
| Press release | Press release |
| Suggested emoji | |
Approved copy and assets
The below content is approved for use across all relevant University social media channels. To download available assets, follow the link under each item. Please ensure you are using the correct artwork per channel (i.e. do not post artwork intended for Facebook on Instagram).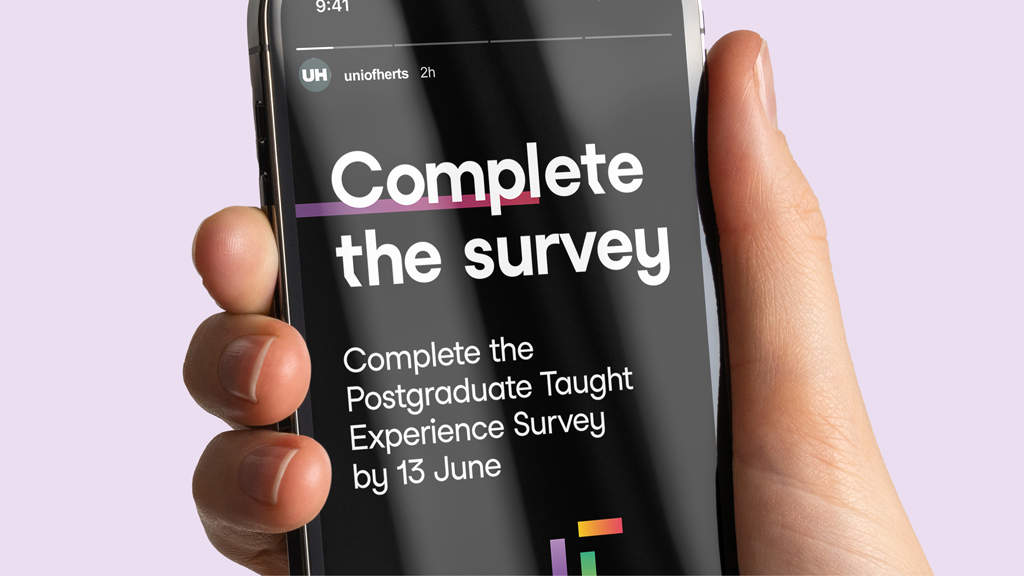 Message 1
Exciting news! 🚨 Herts has placed sixth in the UK for postgraduate student experience!
Read more about our sector leading results here: [Link]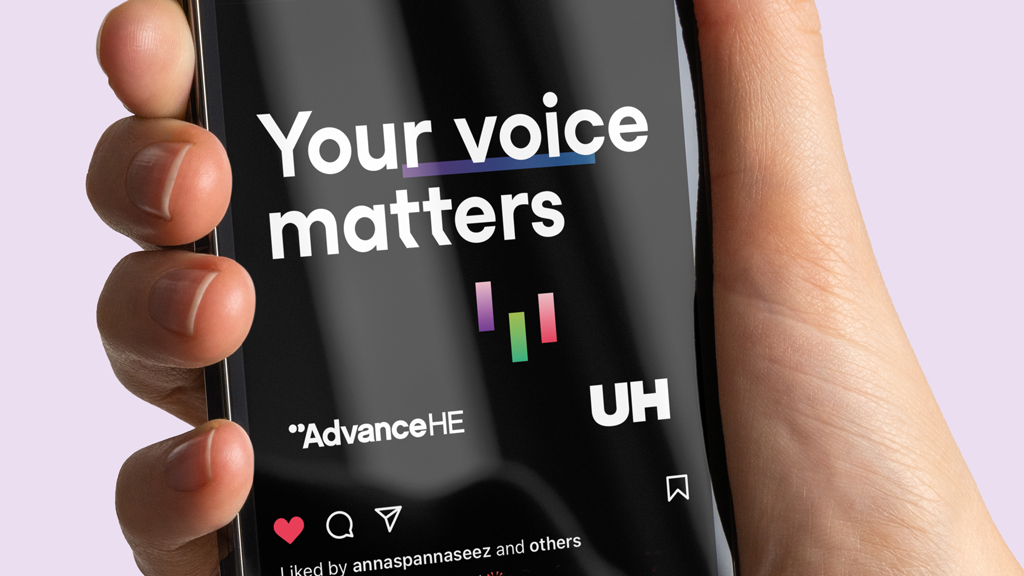 Message 2
89% feel better prepared post
Drum roll please! 🥁 We're proud to announce that Herts was placed second (out of 88) nationally for skills and development, with 89% of postgrad respondents agreeing they feel better prepared for their future career as a result of their course.
Read more: https://www.herts.ac.uk/about-us/news-and-events/news/2022/university-of-hertfordshire-placed-sixth-in-the-uk-for-postgraduate-student-experience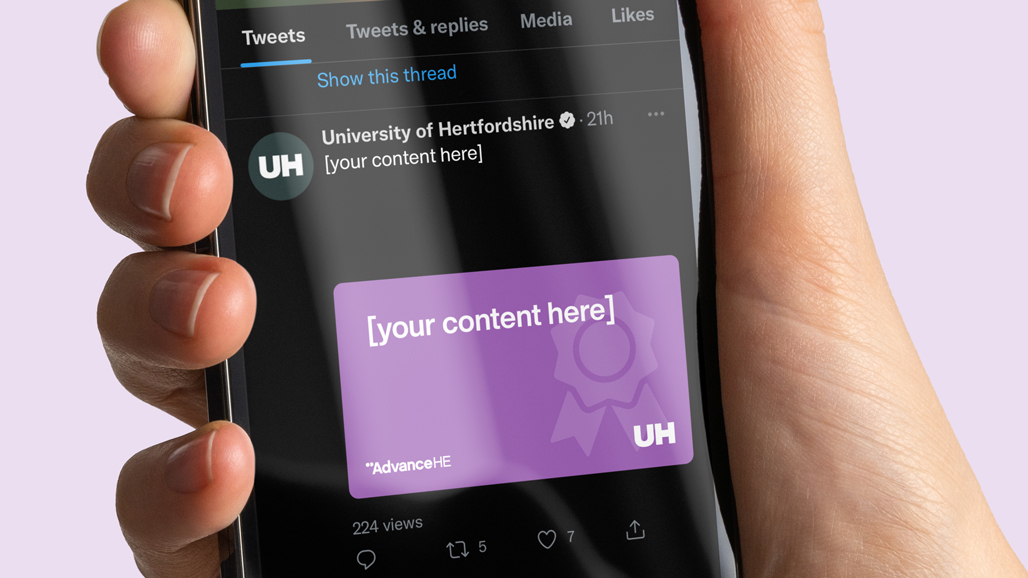 Empty belly images
No approved post copy for freedom of usage.
We would ask that you take the copy from the press release for accuracy of information and adhere to the tone of voice guidelines within the brand toolkit if any slight amendments are required.