Educational resources
Astronomy-themed Top Trumps
The Starry Messenger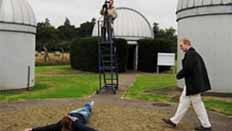 The Starry Messenger is an educational film drama produced at the University of Hertfordshire celebrating the International Year of Astronomy - 2009. It was written, produced, co-directed, scored by and starred astrophysics researchers from the University, and several scenes were filmed at Bayfordbury.
The film, along with supplementary educational material can be found on the Starry Messenger website.
Celebration of Women in STEMM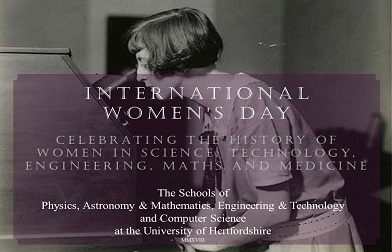 A video made for International Women's Day 2018 by staff and students in PAM highlighting some of the women, including many astronomers, often overlooked for the work and innovation they brought to their respective fields.
Timesnail
The Timesnail displays events in the natural history of the Earth from a few days ago to the formation of the Earth, displays the frequencies of electromagnetic radiation, and tells the time by the stars.
Brunometer
The Brunometer is a hand-held mechanical device, developed by Dr James Collett at the University of Hertfordshire, that allows you to calculate the surface temperature on planets.
Visit the Brunometer page to find our how to make your own.
The Moon and Hatfield
Lunar photography over 2 centuries.
Download The Moon and Hatfield.
Eclipse Masterclass
Learn about the science behind eclipses.
Quadrant Device Masterclass
Making and using the Quadrant Device
Print your own Quadrant Device
An Introduction to Trigonometry
Silent Witness
Using physics and mathematics to decode images.
Silent Witness (answers)
Answers checklist for the Silent Witness document.