BSc (Hons) Information Technology
Entry requirements

| UCAS points | A Level | BTEC | Access Course Tariff | IB requirement |
| --- | --- | --- | --- | --- |
| 120-128 | BBB-ABB | DDM | Overall merit profile in 45 credits at Level 3 | 120-128 points: From a minimum of two HL subjects at grade 4 to include HL Maths and Physics |

Additional requirements

GCSE: Grade 4/C in English Language and 4/C Mathematics

All students from non-majority English speaking countries require proof of English language proficiency, equivalent to an overall IELTS score of 6.0 with a minimum of 5.5 in each band.

If you do not have the required IELTS or equivalent for direct entry on to your degree programme, our Pre-sessional English and International Foundation courses can help you to achieve this level.

For more details on the University of Hertfordshire's entry requirements, please visit our Undergraduate Entry Requirements page.

Find out more about International Entry Requirements.

| UCAS points | A Level | BTEC | Access Course Tariff | IB requirement |
| --- | --- | --- | --- | --- |
| 120-128 | BBB-ABB | DDM | Overall merit profile in 45 credits at Level 3 | 120-128 points: From a minimum of two HL subjects at grade 4 to include HL Maths and Physics |

Additional requirements

GCSE: Grade 4/C in English Language and 4/C Mathematics

All students from non-majority English speaking countries require proof of English language proficiency, equivalent to an overall IELTS score of 6.0 with a minimum of 5.5 in each band.

If you do not have the required IELTS or equivalent for direct entry on to your degree programme, our Pre-sessional English and International Foundation courses can help you to achieve this level.

For more details on the University of Hertfordshire's entry requirements, please visit our Undergraduate Entry Requirements page.

Find out more about International Entry Requirements.

Professional accreditations

Accredited by BCS, the Chartered Institute for IT for the purposes of fully meeting the academic requirement for registration as a Chartered IT Professional (for 1st year entrants only)

Sign up for Clearing support package

Exclusive content to help you through Clearing

Tips and info sent straight to your inbox
Clearing advice livestream
Subject campus tour
1-on-1 call with advisor
Downloadable university starter kit
Opportunity to have your first year society membership fee paid upon enrolment
Why choose this course?
Accredited by BCS, the Chartered Institute for IT
1st in the East of England for Information Technology and Systems (2023 Complete University Guide)
Benefit from strong links to business and research
Choose this course with an emphasis on the application and deployment of computing in organisations such as businesses, or change to one of the others in our flexible programme
Be taught by highly qualified staff, most with a PhD or other advanced degree plus research, teaching, or professional experience
Be part of a highly regarded well established computer science department with excellent facilities, a strong research background, and links to business and industry
Prepare yourself for a career in the IT sector through a mix of academic, professional and practical study, with opportunities for industry certifications and a paid placement year. Previous students have worked placements at companies including GSK, Xerox, and BT​
Recent graduates from Computer Science have gone on to work at amazing organisations including Sega Europe, NHS, and Lloyds Bank.
What's the course about?
Information technology includes many aspects of computer science, but with more focus on the computer technology needs of people and organisations. The subject includes software development and acquisition, but also operations, support and systems administration. This course has a particular emphasis on the application of computer technology to businesses: the modelling and design of systems and data, the design of databases, how to enhance the user experience, and how to ensure software solutions meet clients' needs. You also have the option to gain Oracle DBA certification. Thanks to the nature of this degree, you'll develop the broad skills many employers are looking for while keeping your career options open.
Your main campus is College Lane 
This is where the creative arts, science and health-related subjects are based. This means you'll share the campus with future nurses, scientists, artists and more. You can use the common rooms to relax with friends, work out in the 24-hour gym or have a drink in our on-campus pub or cafes. We also have restaurants for you to eat in or grab something on the go. Our Learning Resources Centres are open 24/7, which means you can study whenever suits you best. Want to pop over to the other campus? You can take the free shuttle bus or walk there in just 15 minutes.   
New School of Physics, Engineering and Computer Science building opening in 2024
Learn in our brand-new building, where you'll experience a range of experiential learning zones.
The computer science labs are home to telecommunications, robotics and UX empathy labs, with a variety of research spaces that range from dark rooms to clean rooms, and sample prep labs to calibration and assembly labs.
You will also benefit from a Success and Skills Support Unit, which is aimed at helping you build your employability and academic skills. Plus, have access to industry mentors who will provide you with pastoral support, vocational guidance, and career progression opportunities.
The new building will also provide space to collaborate, with plenty of workshops, social and meeting spaces available. Even better, the building has been designed with the University's net zero carbon target in mind, and forms part of our plan to replace or upgrade older sites that are energy inefficient.
What will I study?
Computer Science is both an academic and a practical subject so you will be taught in different ways such as lectures, smaller group tutorials, supervised practicals (labs) and self-study including experiential learning. Assessment is by a mix of in-class tests, exams, and coursework.
The School has well equipped laboratory facilities, with PCs running Windows 10, Linux and/or virtual machines and a whole range of industry-standard and educational software from Microsoft, Oracle, Adobe, and others. There are specialist labs for cybersecurity, networking and robotics.
In addition to scheduled classes, about 16 hours per week in Year 1, you will be expected to spend the same amount of time in self-study taking advantage of the University's extensive and up-to-date facilities. These include the Learning Resource Centres, open 24x7, with over 1,200 computer workstations and wifi access, Studynet our versatile online study environment accessible on and off campus, and open access to our labs.
Most of our students own their own PC or Mac, but this is not essential since you can use the university facilities instead or as well.
What you will learn
First Year
You will learn the foundations of the subject including topics such as an overview of the field, programming, modelling, and computing platforms.
Second Year
You will deepen your understanding and develop more advanced skills. There are modules on IT in business/organisations, software development, requirements, databases, web scripting and operating systems and networks.
Third Year
You have the option of taking a one-year paid work placement, or you can study abroad at one of our partner universities worldwide.
Final Year
You will study project planning, security management, the user experience and databases, plus two options. Finally you will undertake an individual project, typically an extensive piece of practical work.
As well as academic skills and significant experience of the key areas of computer science and IT, you will also gain those skills needed for employment. These include team work, creativity, communications, business awareness, and professionalism. You will acquire these throughout the course plus there is a core module on in the second year covering the legal, social and ethical knowledge necessary to become an IT professional.
Check out our student blogs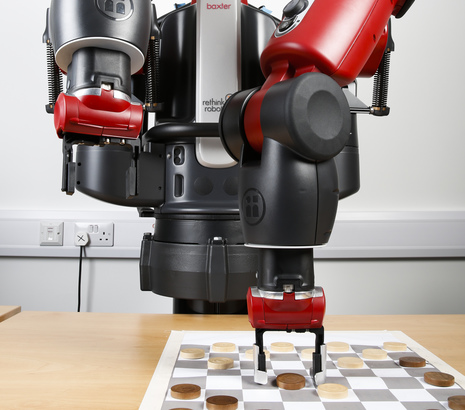 Student Blogs
Dilek Selin - My typical day
My typical day
A typical day would start off with getting up, catching the University UNO bus and heading towards the forum canteen (they stop serving breakfast around 11:00 but this often changes) to grab a full English breakfast and a coffee at Starbucks (yes, we have a Starbucks on campus!!). During this time, I would regularly check my emails or look at my timetable for the day ahead to find the rooms and prepare my notes for the relevant lectures and tutorials. Generally, after finishing my breakfast I would either grab a meal deal for lunch at the Student union shop since it gets busy towards lunchtime or even because I wouldn't have time to grab food if I had back to back classes, so having prepped lunch with me or just snacks if I wasn't feeling too hungry – bringing along food with me was always a must.
Later, if I ever had breaks during my day, I would go to the Learning Resource Centre (LRC) aka the university library. If I didn't have any upcoming assessments, I would check the active students timetable to see if there were any sports events going on and take part in those sessions where I could participate in sports for free with other students at the uni. After that, I would go to my next classes and then finally when It was home time, I would go back to the bus stop and head home. Since I was a commuting student, by the time I got back home I had enough time to prepare myself for the next day or just wind down from the events of the day. Every student would get at least one day off in the week. For me, in my first year, this was Wednesdays. Including the weekends, I had plenty of time to run errands, book appointments for health checks and even catch up on studies thanks to the extra day off. For the students who lived on campus, they would often take their day's off as an opportunity to set it as a laundry day!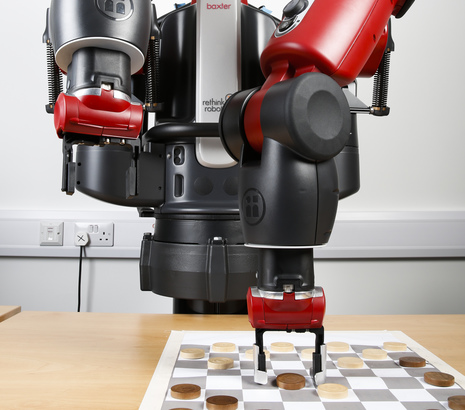 Student Blogs
Dilek Selin - Things you should know
Things you need to know before studying Computer Science at Herts
It's okay to not know what you want to do, you don't have to have everything figured out now and as long as you have a direction or a path, stick to it and take new opportunities that present themselves to you, you won't regret taking up on new things and going out of your comfort zone. For me, the best thing I did was take part in a hackathon. The fintech company that was hosting it later offered me my placement, it's one of those things that you don't expect to happen to you but you sometimes have to make your own luck in these things and research and throw yourself out into the deep end because the challenges we face now are only going to make us stronger for the challenges we are to face ahead.
In my first year everyone was fed in through the same stream, we studied four modules (modules are like subjects), so we took, programming- you get to learn about coding and different programming languages. I learnt about Java but I believe they have introduced Python as well, the second module was Platforms for computing -essentially this module covered the hardware side of computing and we learnt about logic gates which tie in with the content that the electronic engineering students also study, so even though there's a slight overlap it gives us more depth in our subject area and also a chance to explore computing aspects. The third module you'll study at level four (level four being the first year) is models and methods of computing, this was the maths-based module and you'll be exposed to theorems and truth tables and binary, it really will shape your understanding in computing logic.
And finally, Human dimensions of computing, in this module you'll get the chance to work in a group and put your presentation skills to practice, learning about the ethical side of computer science. All four of these modules are further explored in your second-year studies, where the knowledge you gained will be expanded in the sense where one of each of those four modules will link to your second-year modules. Later in your final year, you get to choose a specialised area such as Software Engineering, AI, Networks and Cyber Security. You might be thinking how I know which one to pick, luckily throughout your academic journey, you'll be given tasters to each of the streams. For example, in my second year I took up AI and robotics modules which I really enjoyed- up until then I was convinced, I'd stick with the software engineering stream, but If I had never tried, I would have never known!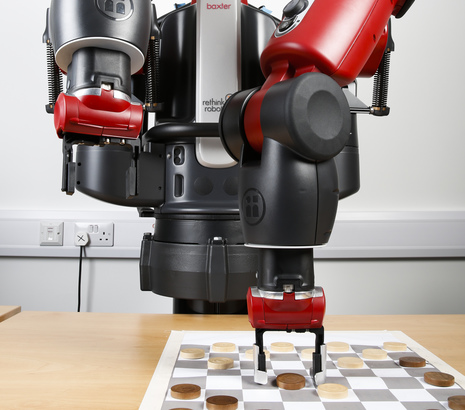 Student Blogs
Dilek Selin - Why I chose Herts
Why I chose Herts
Originally studying at Herts wasn't my primary choice, although when I opened my UCAS application and saw my results I was overwhelmed with excitement and I immediately discussed with my family that I wanted to confirm my place at the university, my family were supportive and my dad even drove us to the uni and we explored the campus and spoke with current students about their experience, after hearing and seeing a welcoming and warm atmosphere I wanted to confirm my place on my UCAS application. I had also attended one of the applicant days held by the computer science department. During the applicant day, I spoke with a senior lecturer and also my professor for one of my final year modules as well as a Student Ambassador, she used to be a student at the university so together they both provided me with knowledge on the computer science course and its layout, how it would be assessed. After speaking with them I felt reassured and confident. The University is spread out across two campuses; the second campus is just a 15-minute walk away alternatively a free shuttle bus can take you there in five minutes. There are several activities and events held across the two sites. For example, on our de Havilland campus, there are opportunities to take part in leisurely activities for free.
We have sports available through the university's active students' program, active students are free sports sessions for the students, they have a rotating timetable that can be found online, and you just turn up and play!! The variety of sports is very widespread too, you can take part in badminton, volleyball, tennis, football, boxing the list is endless. And the best thing about it is, you don't have to be an elite athlete to take part. They also have a rewards scheme with active students, each time you attend a session you can get a stamp and when you obtain 10 you can get a free hoodie and t-shirt! It's a great way to stay fit and healthy, to add to this, I've been a commuting student ever since I enrolled and I have not missed out on any of the social sides of the university experience, of course, certain students love nightlife events and we have plenty of events that help throughout the week for those who love a cheeky evening out, I personally prefer going to London and seeing concerts or theatre performances. From Hatfield station to Kings cross it's just a 20-minute journey.
Male to Female ratio in Computer Science - Being a Female in STEM (Science Technology Engineering and Mathematics)
In terms of women in tech, it's fairly obvious to say that yes there are more males in the industry, however, many companies and establishments are striving to achieve a more balanced gender ratio, the current ratio of women in computer science is 45% this has increased significantly since the 20th century. One of the main reasons why young girls choose not to pursue comp sci is due to a lack of role models in the industry. However, the whole female to male ratio is so ironic as Ada Lovelace was the world's first computer programmer so I think it's safe to say that having a role model to look up to couldn't have been any more inspirational and empowering. As a female in STEM, I feel strong as I can break the norms and stereotypes of others and work together with my peers to come up with solutions to problems. The computer science department held an event for world women's day and female and male students from our course came together to celebrate women all over the world and women in Tech. I hope that it will be an annual event for many more of our students to celebrate in the future.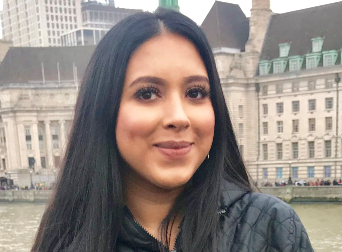 Alumni Stories
Hafsa Rahman
Meet Hafsa Rahman who has excelled in her career since graduating. She currently works in IT Application and System Support at Optoma Technology.
Read more stories
Find out more about this course
University experience
Hafsa's time as a student at the University helped ready her for employment in many ways. Her Computer Science degree facilitated a broad spectrum of transferable skills, from teamwork and multitasking to time management and communication skills, which Hafsa believes were invaluable when job searching.
She says, 'The University organised job fairs where I had the opportunity to meet many top employers and had the chance to ask them many questions face to face.'
These practicable and social aspects of her studies exposed Hafsa to employers, presenting tangible links and networking opportunities that would be beneficial after graduating. She credits her time at Herts with helping her gain confidence as well as boosting her interview skills.
Hafsa advises current students looking to pursue a similar career path to ensure they thoroughly investigate what jobs are out there before graduating and identify what jobs they would excel in. She recommends looking out for graduate schemes and getting involved in as much professional experience as possible during university. Preparation is key and university study provides the skills, resources and opportunities to best prepare students for entering employment.
The future
Setting her sights on further development, Hafsa is planning to return to the University of Hertfordshire to do a part time MA in Computer Science, allowing her the flexibility to continue working full time.
What's next for my career?

Our graduates have become software developers, programmers, web developers, business analysts, database administrators, project managers and IT consultants, or have studied for postgraduate degrees at the University of Hertfordshire or other universities. There are careers across many employment sectors, including the IT industry, business, education and government. Recent employers have included Blackberry, GSK, HP, IBM, John Lewis, and T-Mobile.

Our graduates have become software developers, programmers, web developers, business analysts, database administrators, project managers and IT consultants, or have studied for postgraduate degrees at the University of Hertfordshire or other universities.

Recent graduates have become business analysts, web designers, support specialists, IT analysts, database administrators, project managers and IT consultants, or have gone on to postgraduate study. Careers are available in virtually all sectors and our graduates have landed jobs at EE, ECA International, Lloyds, Imagination Technologies and many other world- class organisations.

View our Alumni profiles

Further information - includes assessment method

| Course fact sheets | |
| --- | --- |
| BSc (Hons) Information Technology | Download |

| Programme specifications | |
| --- | --- |
| BSc Honours in Computer Science and Information Technology | Download |

Additional information

Sandwich placement or study abroad year

Optional

Applications open to international and EU students

Yes

Course length

Full Time, 3 Years
Sandwich, 4 Years

Location

University of Hertfordshire, Hatfield

How to apply?

Fees and funding