BA (Hons) Psychology in Education
Entry requirements

| UCAS points | A Level | BTEC | IB Requirement |
| --- | --- | --- | --- |
| 104 - 112 | BCC - BBC | MMM - DMM | 104 - 112 points |

Additional requirements

Access Course Tariff: An overall merit profile in 45 credits at Level 3.

All students from non-majority English speaking countries require proof of English language proficiency, equivalent to an overall IELTS score of 6.0 with a minimum of 5.5 in each band.

If you do not have the required IELTS or equivalent for direct entry on to your degree programme, our Pre-sessional English and International Foundation courses can help you to achieve this level.

For more details on the University of Hertfordshire's entry requirements, please visit our Undergraduate Entry Requirements page.

Find out more about International Entry Requirements.

The University of Hertfordshire is committed to welcoming students with a wide range of qualifications and levels of experience. The entry requirements listed on the course pages provide a guide to the minimum level of qualifications needed to study each course. However, we have a flexible approach to admissions and each application will be considered on an individual basis.

Sign up for alerts

Get access to personalised content, tailored towards your interests:

Information on your favourite courses
Tips to help you through the application process
Blogs, vlogs and advice from current students
Why choose this course?
We are ranked 11th for Education in the UK
Final year placement in educational setting
Facilities include an observation room
Education at Hertfordshire is ranked 13th in the UK in the Guardian 2022 league table .
The top University in the 2021 NSS for teacher training and in the top 10 providers for employability by the Department of Education
Top of university provider in overall satisfaction for undergraduate primary ITE provision (NSS 95.1%)
Gain the required skills and knowledge to meet the requirements of today's psychological needs allowing you to thrive in your future career
Access to first-class teaching facilities and resources, which have been designed to help you with your studies
You will be taught by a skilled group of research informed academics, who bring together years of extensive knowledge and experience from a range of educational backgrounds. They will challenge, support and help you to develop your expertise in psychology.
You could be eligible for bursary or grant if you are a full-time home student starting your course in September 2022. Full eligibility criteria and further details.
Broaden your understanding of the role psychology plays in shaping policy our lives, society, education and work environments
Careers and employability
91% of UH Education graduates are in employment or further study 15 months after graduating from their 1st degree (Graduate Outcomes Survey 2018 -2019). In addition to this, the average salary of our Education graduates 15 months after graduation is £21,000 (Graduate Outcomes Survey 2017- 2018).
Many of our graduates have found work in the public sector and private sector, in roles such as Wellbeing Practitioner, Academic Coach, Support Worker, Education Consultant, Human Resources Officer, Market or Social Researcher and Policy Officer.
After further study, graduates have also gone on to roles such as Dance Movement Psychotherapist, Art Therapist, Play Therapist, Psychotherapist/Counsellor and Teacher.
Our aim is not only to teach you the principles of psychology theory but how to use those theories in practical work environments. This is the reason why so many of our students thrive in employment after graduation.
What's the course about?
This course will offer you insights into a whole range of perspectives. It will challenge your thinking. It will give you a deeper understanding of yourself and others. This course will enable you to apply psychology to education and learning explored through lively, real life scenarios using a practical approach. You have the option to gain a BA Hons or a BSc Hons in Psychology in Education.
You will also have the opportunity to study abroad, which will give you valuable experience and enhance your career prospects.
In the first year, you will learn about what it means to think psychologically, and to engage in the psychological imagination. To achieve this, all students study foundation modules, which introduce learners to everyday psychology - how we think about ourselves, other people and the social contexts within which we construct our lives. These introductory modules are designed to give you a good grounding of the fascinating and amazingly broad field of psychology. Through these modules, you will become aware of the personal constructs that frame our experiences, and the multiple ways of understanding our fellow human beings. So, the first year is simply an invitation to begin using a psychological lens to understand ourselves, other people and the social world.
In the second year, you will build upon the key ideas from the first year. We will delve more closely into recent advances in psychology regarding how our thinking, feelings and actions are shaped by our social contexts, personal life goals and motivations, and the workings of our brain. The modules are intended to enhance your knowledge of psychology, as well as develop your research skills, particularly in educational settings. Thus, the second year is geared towards becoming critical enquirers of the human mind and behaviour and nurturing essential skills for careers in psychology.
In the final year, you will study modules which take an interactive, lively and thought-provoking look at the essential skills and possibilities of careers in psychology. Importantly, students will specialise and conduct research in particular areas in psychology, which interest them. The projects you will complete, will provide you with useful opportunities to apply, reflect and evaluate theories in practical educational settings. So, the final year seeks to develop you into competent users of psychological knowledge and prepare you for the world of work.
Your main campus is de Havilland 
You'll share this campus with students from business, law, sport, education, and humanities subjects. The student housing is close to our Sports Village which includes a gym, swimming pool, and climbing wall. You can get breakfast, lunch, or dinner in our on-campus restaurant or bar (in the newly built Enterprise Hub) on days you don't feel like cooking. You can also use the common room to play pool, video games or just to hang out with friends.  Our Libraries are open 24/7, which means you can study whenever suits you best. Want to pop over to the other campus? You can take the free shuttle bus or walk there in just 15 minutes.  
What will I study?
You will be studying four 15 credit modules in each semester (this may vary between double modules) and your contact time varies between modules and will include a balance of lectures, seminars and tutorials. In addition, as part of your study time, you will be collaborating with your peers on individual and group tasks. Each student has a personal tutor who will provide support throughout the programme.
The University's 'online learning environment' means you can access all your course resources, literature, and timetables from anywhere in the world.
Assessment is 100% coursework. The style of coursework can vary from presentations to reports or essays depending on the taught topics.
Level 4

Level 5

Level 6

What if I need support?

You'll get a personal tutor to guide you through your course, all the way to graduation.

You might also want or need extra support during your time with us. Rest assured, no matter what you study, we've got you covered. For help with study skills, including referencing, essay writing and presentations, you'll have access to our academic support services. You can attend workshops, 1-to-1 sessions and online tutorials. Both our LRCs run drop-in study skills sessions. And the best thing is, it's all free.

Within the School of Education, we have a dedicated Student Success and Engagement Team who are there to support you with your welfare and academic writing support. There are also opportunities to have a peer mentor, who will be a more experienced student specially trained to provide support.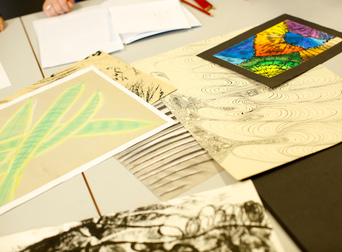 Alumni Stories
Jake Garwood
Meet Jake Garwood who discovered his passion for teaching and education while studying. He currently works as a Year 4 teacher in a junior school near the University.
Read more stories
Find out more about this course
Sparking a passion
Jake decided to go to the University of Hertfordshire based on our 'excellent reputation for teaching training.' His time as a student did not disappoint as his course sparked his passion for education and he says the 'engaging modules at the University and inspiring tutors played a key part in making me the teacher I am today.'
The variety of modules on both of my degrees, from contemporary issues in education to educational technology, from philosophy of education to equality and inclusion, put me in the best possible position to begin my teaching career.'
Aspirations for the future
Jake finds teaching an extremely rewarding career, therefore he does not intend to leave the profession. He says, 'I think it is one of the most rewarding profession available and if you care about the future, then teaching the next generation is one of the best things you can do.'
However, he adds that his ultimate goal is to work towards a Masters in Education, followed by a PhD in the same field. He'd like to keep his options open as to future career paths.'
The variety of modules on both of my degrees, from contemporary issues in education to educational technology, from philosophy of education to equality and inclusion, put me in the best possible position to begin my teaching career.
What's next for my career?

Many exciting career paths could follow your studies. These can include but are not limited to:

Wellbeing Practitioner

Academic Coach

Research Assistance

Teacher (after further study if seeking qualified teacher status)

Support Worker

Advice Worker

Border Force Officer

Careers Adviser

Chaplain

Dance Movement Psychotherapist (after further study)

Art Therapist (after further study)

Education Consultant

Human Resources Officer

Life Coach

Market Researcher

Mediator

Play Therapist (after further study)

Policy Officer

Police Officer

Psychotherapist/Counsellor (after further study)

Social Researcher (in public or private sectors)

Our aim is not only to teach you the theories and principles of psychology but how to use those theories in practical environments. This is the reason why so many of our students thrive in industry after graduation.

View our Alumni profiles

Further information - includes assessment method

| Course fact sheets | |
| --- | --- |
| BA (Hons) Psychology in Education | Download |

| Programme specifications | |
| --- | --- |
| BA (Hons) Psychology in Education | Download |

Additional information

Sandwich placement or study abroad year

n/a

Applications open to international and EU students

No

Course length

Full Time, 3 Years
Part Time, 6 Years

Location

University of Hertfordshire, Hatfield

How to apply?

Fees and funding

Fees 2022

UK Students

Full time

£9250 for the 2022/2023 academic year

Part time

£1155 per 15 credits for the 2022/2023 academic year

EU Students

Full time

£14000 for the 2022/2023 academic year

Part time

£1750 per 15 credits for the 2022/2023 academic year

*Tuition fees are charged annually. The fees quoted above are for the specified year(s) only. Fees may be higher in future years, for both new and continuing students. Please see the University's Fees and Finance Policy (and in particular the section headed "When tuition fees change"), for further information about when and by how much the University may increase its fees for future years.

View detailed information about tuition fees

Read more about additional fees in the course fact sheet

Other financial support

Find out more about other financial support available to UK and EU students

Living costs / accommodation

The University of Hertfordshire offers a great choice of student accommodation, on campus or nearby in the local area, to suit every student budget.