Why choose Herts?
Professional Accreditation: Successful graduates are eligible for the Graduate Basis for Chartered Membership (GBC) with the British Psychological Society. This is your first step to pursue a professional career as a chartered psychologist.
Teaching Excellence: You will be taught by expert teaching staff currently engaged in cutting-edge research. See key staff section.
Industry-Focused Course Content: Research projects include investigations into various areas of psychology such as autism, psychosis, spatial memory, behaviour change, cyber psychology, and the psychology of luck.
Entry requirements and key information

All successful applicants must normally:

(a) Have a good honours degree (2.1 or above) from a UK institution, or an equivalent overseas qualification. In exceptional circumstances, students with a lower second class (2.2) degree may be considered if they can demonstrate appropriate academic competencies.

(b) We welcome applications from UK, EU, and international students. For country specific international qualifications please check here. International students should have a minimum overall IELTS of 6.5, with no less than 6.0 in each band. If you do not have the required level of English for entry, our academic English courses can help you to achieve this level.

Institution code

H36

School of study

School of Life and Medical Sciences

Course length

Full Time, 1 Years
Part Time, 2 Years

Location

University of Hertfordshire, Hatfield

Request information and updates

Get access to personalised content, tailored towards your interests:

Information on your favourite courses
Tips to help you through the application process
Blogs, vlogs and advice from current students
Employability

Careers

This course provides Graduate Basis for Chartered Membership (GBC) with the British Psychological Society, which is the first necessary step towards becoming a professional psychologist. Having obtained GBC, students can then pursue a career in specialist area such as Clinical, Forensic, Health, Occupational, Counselling, Sport and Exercise, or Educational and Child Psychology with a view to becoming a Chartered Clinical, Forensic, Health, Occupational, or Counselling Psychologist.

Alumni success stories

See what some of our previous graduates have gone on to achieve and how their time at the university helped shaped their careers.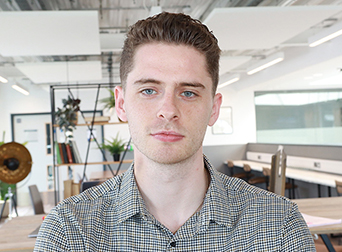 Alumni Stories
Farrell Masterson
Meet Farrell Masterson, who has founded an award-winning boxing training business.
| | |
| --- | --- |
| Current job role | Founder and Lead Coach at the Combination Club |
| Year of graduation | 2020 |
| Course of study | MSc Psychology |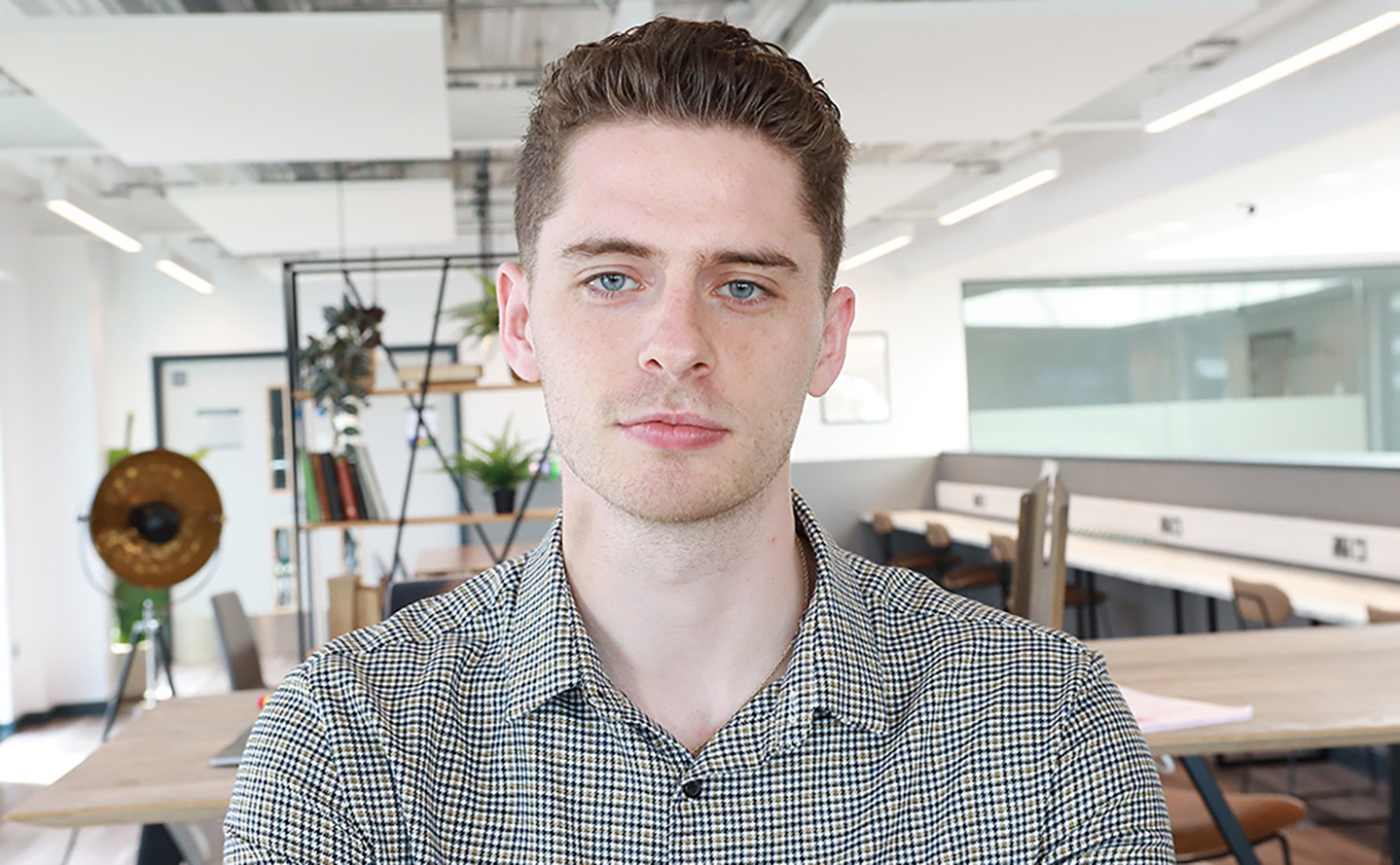 Farrell's Flare journey 
Farrell won the award for lifestyle business of the year in the University's Flare awards 2022. Flare is the University's highly competitive annual enterprise competition giving budding Herts students and graduates the opportunity to access entrepreneurial support and training to bring their business ideas to life.
Farrell's business, The Combination Club is a boxing for fitness chain of classes operating across Hertfordshire. Farrell says, 'The aim of the company is to teach boxing to as many people as possible and give people the chance to be part of a great community. I want to create a community where people can listen to great music, lose weight, learn boxing, and have fun. I am at the stage of developing my business into a full-time venture and the Flare competition has helped me reach this milestone.'
'I really enjoyed the Flare competition, I had to write a business plan and then present it to business experts. This is something I had never done before and it was a very valuable experience as it helped me better understand the strengths and weaknesses of my business. I am ambitious and I hope to open my own boxing gym one day.'
An enterprising student experience
'My studies at Herts have helped me in my entrepreneurial journey. I studied MSc Psychology and the subject made me think deeply about human nature, the mind and what is important to people. My current business is people focussed so understanding the fundamentals of psychology really helped me with developing ideas for my business. I also really enjoyed meeting and interacting with lots of new people on my course.'
'My advice to other enterprising students would be to say yes to new opportunities!'
Professional Accreditations
Graduate Basis for Chartered Membership (GBC) with the British Psychological Society.
About the course
The Masters in Psychology at the University of Hertfordshire is typically for individuals who have degrees in other (non-psychology) subjects, but who wish to obtain Graduate Basis for Chartered Membership (GBC) British Psychological Society. On successfully completing the course, you will:
Have demonstrated sufficient knowledge of psychological theories and literature to be eligible for the Graduate Basis for Chartered Membership (GBC) of the British Psychological Society;
Have developed a more detailed knowledge of the literature, theories, and issues relevant to your career ambitions;
Be able to design, carry out, and evaluate psychological research using a variety of methodologies, including the ability to conduct an advanced research project;
Be able to conduct ethically sensitive research.
Students enrolled on the MSc programme will study core modules covering the broader psychological principles of developmental, social, cognitive and biological psychology. This will be contextualised by historical issues in psychology along with research methods and statistical analysis.
The MSc programme is flexible enough to allow individual tailoring to particular interests or career aspirations. Masters students have to study two additional modules, selected from the following modules (subject to availability):
Forensic Psychology
Clinical Psychology
Occupational Psychology
Educational Psychology
Cognitive Neuropsychology
Why choose this course?
This course provides an intensive route into gaining a psychology qualification recognised by the British Psychological Society, allowing you to pursue a professional career in psychology.
Psychology ranked joint first nationally for research impact, obtaining 100% outstanding rating (Research Excellence Framework, 2021).
To find out more about this course you can come to one of our Postgraduate Open events.
We also have a thriving research community of staff and students alike.
What will I study?
Teaching and learning methods include lectures, seminars and tutorials. Students will develop the ability to design, carry out and evaluate psychological research, using a variety of methodologies, including the ability to conduct a research project and ethically sensitive research. Assessment for the programme is by examination, coursework, demonstration of a series of competencies and completion of the research project.
Further course information
| Additional information | |
| --- | --- |
| Sandwich placement or study abroad year | n/a |
| Applications open to international and EU students | Yes |
Student experience
At the University of Hertfordshire, we want to make sure your time studying with us is as stress-free and rewarding as possible. We offer a range of support services including; student wellbeing, academic support, accommodation and childcare to ensure that you make the most of your time at Herts and can focus on studying and having fun.
Find out about how we support our students
You can also read our student blogs to find out about life at Herts.
Funding and fees

Other financial support

Find out more about other financial support available to UK and EU students

Fees 2023

UK Students

Full time

£9900 for the 2023/2024 academic year

Part time

£825 per 15 credits for the 2023/2024 academic year

EU Students

Full time

£15450 for the 2023/2024 academic year

Part time

£1290 per 15 credits for the 2023/2024 academic year

International Students

Full time

£15450 for the 2023/2024 academic year

Part time

£1290 per 15 credits for the 2023/2024 academic year

*Tuition fees are charged annually. The fees quoted above are for the specified year(s) only. Fees may be higher in future years, for both new and continuing students. Please see the University's Fees and Finance Policy (and in particular the section headed "When tuition fees change"), for further information about when and by how much the University may increase its fees for future years.

View detailed information about tuition fees

Living costs / accommodation

The University of Hertfordshire offers a great choice of student accommodation, on campus or nearby in the local area, to suit every student budget.

View detailed information about our accommodation

How to apply