Behaviour change in public health
Led by Professor Katherine Brown, Dr Katie Newby and Dr Neil Howlett, with input from Dr Nick Troop and Dr Daksha Trivedi, behaviour change research at Herts has focused on using behaviour change science, to produce translational research with local and national partners in public health. The team are supported by Senior Research Assistants Kayleigh Kwah and Lauren Schumacher.
Between them, the team have expertise in addressing many of the major public health priorities our societies face, including:
low levels of physical activity and high levels of sedentary behaviour
poor sexual health and wellbeing
sexual and gender-based violence
smoking cessation and vaccination uptake.
Both Katherine Brown and Neil Howlett have served on the committee of the Behavioural Science and Public Health Network. This network were lead contributors to Public Health England's national strategy improving People's Health, applying behavioural and social sciences to improve population health and wellbeing in England. Professor Brown also provided independent input to development of the strategy and continues to serve as part of the working group for strategy implementation led by Public Health England.
Our research aims to produce trans-disciplinary collaborations to embed evidence, from behaviour change science into public health efforts, to reduce the burden of unhealthy behaviours in the most disadvantaged communities. We apply a range of methodological approaches that help us to synthesise existing evidence. We apply and develop theory and design. We develop, co-produce and evaluate interventions.
Our systematic reviews of behaviour change interventions
We have conducted numerous systematic reviews, with and without meta-analysis. Examples include:
a systematic review with meta-analysis of randomised controlled trials of physical activity and sedentary behaviour interventions for inactive adults. The findings showed that increases in physical activity can be achieved through intervention up to a year after completion and highlighted a number of behaviour change techniques (BCTs; the smallest identifiable components of interventions through which they should demonstrate effect) that were associated with effectiveness (e.g. action planning, instruction on how to perform the behaviour, prompts/cues, self-reward)
a systematic review with meta-analysis of randomised controlled trials of digital interventions for smoking cessation in pregnancy. This review found that digital interventions were effective for this target population and behaviour. Computer-based and text message-based interventions were the most effective. Seven BCTs were associated with smoking cessation including action planning and problem-solving
a further systematic review with meta-analysis considered whether automated digital interventions targeted at a range of health behaviours had a positive effect of self-efficacy. Self-efficacy towards behaviour, or the confidence one has in one's ability to engage in a given target behaviour has been identified as an important antecedent of behaviour and behaviour change. Intervention were found to have a small positive effect on self-efficacy but it was unclear which BCTs might be responsible for changes observed.
Two related systematic reviews explored what influences people's responses to public health messages for preventing infectious diseases and the best ways to promote vaccine uptake. The vaccine review found that campaigns should consider the beliefs and information needs of target populations, make message accessible, and include clear information on vaccine eligibility and availability. The wider messaging review recommended engaging communities in message development, using credible sources, and developing messages aimed at increasing understanding, inducing social responsibility and empowering personal control.
Additional reviews have looked at the most effective BCTs in physical activity interventions for people with dementia, young people who have experienced bereavement, and for adolescent and young adult cancer survivors. Reviews in progress are focused on assessing the effectiveness of Motivational Interviewing for physical activity, the effectiveness of Drug and Alcohol interventions delivered remotely, and the effectiveness of psychosocial interventions for survivors of sexual violence experienced in adulthood.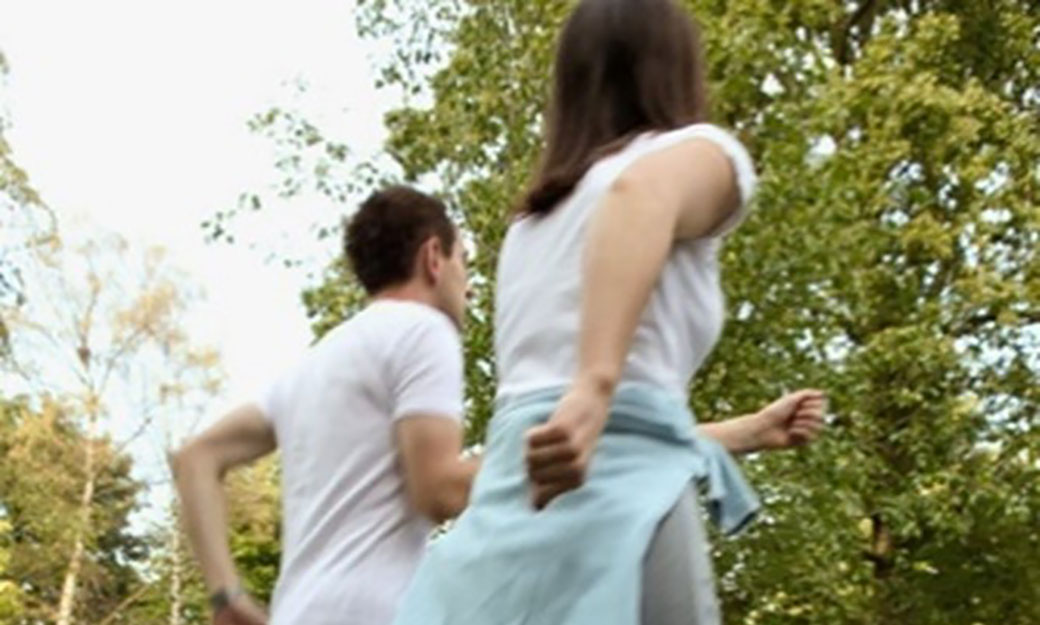 Our work contributing to behaviour change theory
Previous research has suggested that theory has been used inconsistently and has rarely been applied to the design, implementation or evaluation of physical activity and sedentary behaviour interventions. The COM-B model of behaviour suggests that behaviour results from having sufficient capability, opportunity, and motivation.
Our research analysed the content and predictive validity of the COM-B for moderate-to-vigorous physical activity (MVPA) and sitting behaviours. The findings suggested that capability (habits, action planning, and self-monitoring) and motivation (intention, self-efficacy, and exercise self-identity) are key in performing regular MVPA. For sitting behaviour capability (habits and self-monitoring) and opportunity (subjective norms) were key.
Many theories of health behaviour identify risk appraisal as a primary determinant of behaviour change. These theories propose that unless an individual perceives a health outcome (e.g. getting an STI) as sufficiently threatening, then they will not be motivated to perform the action required to reduce that threat (e.g. use condoms). If we wish to have a positive influence on people's risk appraisals however, it is necessary to understand the beliefs on which these are based.
The team have led on research to explore these beliefs and examine the strength of their relationship with risk appraisals and health behaviour in a series of qualitative and quantitative research studies spanning the behavioural domains of, for example: condom use, physical activity and vaccination behaviour.
Our recent public health interventions and their evaluation
The Active Herts programme was co-designed by our academics and programme staff with Sport-England funding. It is a community physical activity programme for inactive adults, with additional cardiovascular disease risk factors and/or mental health issues. An outcome evaluation has shown increases of 300 minutes per week of physical activity and reductions of an hour a day in sitting time. A process evaluation has explored the views of programme users, programme providers, and commissioners about what has worked best and why.

READY is a National Institute for Health Research (NIHR) funded trial testing the effectiveness of exercise at different intensities as a treatment for young people living with depression. A feasibility trial is currently in progress to see whether young people can be referred and recruited to the intervention and whether it is acceptable. If the trial is feasible then READY will progress to a full-scale randomised controlled trial (RCT).

Wrapped is a co-produced digital intervention to increase condom use amongst 16-25 year-olds accessing a STI self-sampling tests online. The original intervention development work was funded by the Medical Research Council (MRC) and the NIHR have funded a feasibility randomised control trial (fRCT) to see if it is possible to recruit and retain sufficient numbers of young people to run a full RCT.
Independent Evaluations of public health interventions
In 2020, Professor Katherine Brown successfully led a team of researchers including Dr Katie Newby and Dr Neil Howlett to bid to become one of four NIHR funded Public Health Interventions Responsive Studies Teams – known as PHIRSTs.
The UH-led Central PHIRST is a consortium of four universities who are collaborating to provide robust, co-produced and responsive evaluations of important public health interventions from across the UK. Our first three projects include:
an evaluation of the move to remote delivery of Drug and Alcohol Services in Leeds during the covid-19 pandemic
an evaluation of the move to online service delivery for the National Exercise Referral Scheme in Wales, during the covid-19 pandemic
an evaluation of five pilot sites' implementation of a Whole Systems Approach to Diabetes prevention in the East of Scotland.
A rolling call for local authorities across the UK to submit an expression of interest for their service, campaign, or broader local authority initiative to be evaluated was opened on 13th April 2021 and further information can be found here.
We also provide robust evaluation for key partners such as the charity HENRY, who are testing a novel volunteer-led delivery of a programme to improve the behaviour and knowledge of parents and young children around nutrition and physical activity.
Our evaluation of these projects comes from funders such as the Big Lottery and the Health and Social Care Volunteering Fund. A mixed methods evaluation of the programme in London showed it is feasible to recruit and train volunteers to deliver the structured preschool obesity prevention programme. Parents considered this acceptable and enjoyable and there were preliminary reports of parent and child benefits.