Ofqual news update - Exam Stakeholders Executive Group 07 July 2017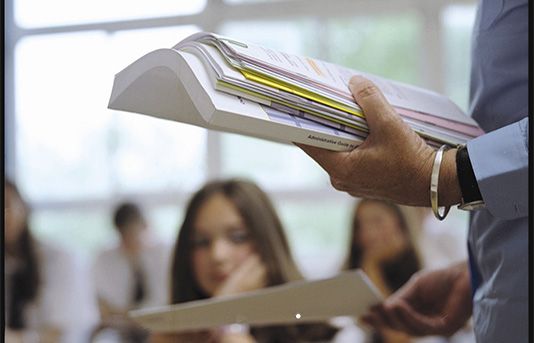 11 July 2017
The focus of the July Ofqual ESEG was the summer exams. A summary of the key points and links to relevant documentation is below:
Summer series update
Ofqual report that in addition to the usual range of issues throughout the exam season e.g. the wrong papers opened on wrong day, the wrong papers given to students etc., there have been several more serious issues to consider.
These include:
A number of national tragedies, terrorist attacks and the Grenfell fire disaster which have had an impact on schools and students and families. The application of special considerations will be made in these cases where necessary.
Malpractice allegations, particularly the sale of an A Level paper which has led to a criminal investigation. Pearson, the awarding body in question are working with police and Ofqual are monitoring the issue closely. Ofqual note that it is important to communicate clearly the responsibilities of those involved in examinations and make all concerned aware of the sanctions if malpractice found. JCQ documentation on malpractice can be found here. Sanctions are decided by an Independent panel.
The General Election has slowed down the promotion of the 9-1 system. Ofqual report that public understanding of the new grading system is generally good by those directly involved in the changes. Employers and the Higher Education sector are a current focus for their 9-1 campaign. A link to the 9-1 blog can be found here.
Summer awarding key messages
See the link to the summer symposium here.
Monitoring this summer
Ofqual have been and will continue to carry out the following monitoring activities:
Daily meetings of the summer 2017 team
Gathering feedback from schools, colleges and other stakeholders
Reviewing social media comments
Attending standardisation meetings
Attending award meetings
Reviewing data from all awards.
Approach to awarding in 2017
This summer's approach to awarding will be no different from other years despite the current exam reforms. The key focus is to ensure students this summer are not disadvantaged by being first to sit exam.
To do this Ofqual will utilise;
Statistical approach to predict likely percentage of students at each grade
Predicted outcome contextualised by the prior attainment profile of cohort
Based on the relationship between prior attainment and outcomes (results) in a 'reference year' - for 9-1 GCSEs in 2017 that's KS2 2011 to GCSE in 2016 for 16-year-olds.
Why…?
Overcome limitations of examiner judgement, especially in new qualifications
Protect students in the early years of a new specification

Align grade standards across exam boards.
A link to series of blogs on the Ofqual website can be found here.
Entry pattern changes
English/English Language GCSE
Three qualifications available
9-1 English language (new)
A*-G English (legacy, re-sit only)
A*-G English language (legacy, re-sit only)
Provisional entries up 52%
English Literature GCSE
9-1 available only.
Provisional entries up 48%
Maths GCSE
Provisional entries stable – up 1%.
AS Levels
Entries in 2016 down 14%
Entries in 2017 down a further 42%
Only unreformed subjects are stable
A Level
Provisional entries are stable with an increase of less than 1%.
13 new A Levels being awarded for the first time this year
Update on reasonable adjustment and special consideration – JCQ
JCQ announced changes in enhanced grades
Special consideration: Minimum requirements for enhanced grades reduced to 25%
Guide to the special consideration process
Access regulations will be accessible by the end of July / early August
There will be a small number of changes from last year
JCQ are working on improving their online version of regulations
General Qualifications policy update
Inter subject comparability. Following a public debate, it has been determined that comparability between diverse subjects e.g. Physics and Art need to be treated with caution. Ofqual are focussing on looking at 6 subjects (3 science subjects and 3 MFL subjects)
Evaluation of GCSE and A Level reform. The process of evaluation of new qualifications will begin. It will be hard to judge from a single exam so this will be an ongoing process. There is a request for teachers to get involved in working groups in autumn.
More information here.
Accreditation
Yet to be accredited Statistics AS and A level, Media studies 2 A levels and 1 AS level, reformed MFL qualifications.