About the CIEA
Promoting excellence in assessment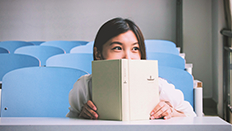 The CIEA was set up to improve standards in educational assessment.
We are a professional membership organisation. Our members include teachers, examiners, school and college leaders, academics, awarding organisations and people responsible for professional development in diverse sectors including finance, health and land management.
Setting and carrying out assessments requires skill, expertise and experience.
The CIEA supports assessors by:
Accrediting individuals against the framework, with a clear progression route through the CIEA grades - Associate, Member and Fellow - for those who meet the professional standards
Providing specialist, high quality training for individuals and organisations
Supporting its members with advice, information and services