Student membership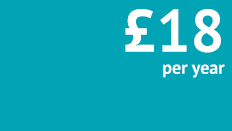 Student Member status is available to anyone studying for a qualification in education such as a degree (BEd) or post-graduate certificate (PGCE). This grade is also open to newly qualified teachers (NQTs).
To become a Student Member, you must meet the following criteria:
You are studying for an appropriate qualification at NQF level 6 or above.
You can provide evidence of your student status.
Evidence
You must submit the following supporting documents:
A CV
Documentation which confirms that the applicant is studying towards an appropriate qualification at NQF Level 6 or above. For example, a letter or email from your college or school confirming your enrolment or employment; a copy of your Certificate in Education (CertEd), Post-Graduate Certificate in Education (PGCE) course or similar offer letter.
Student Member case study
Ted is studying for a PGCE to become a teacher. Having joined the Institute to learn more about effective assessment practice, he is receiving guidance, information and support enabling him to carry out more effective assessment in the classroom.
Apply now