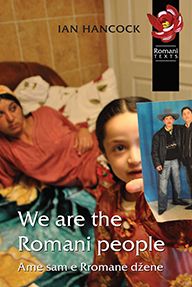 About the book
This highly readable introduction to Roma life, written by a Gypsy, considers culture, language, politics, society, health, and food to provide an insightful portrait of this fascinating minority.
In surveying the Gypsies, their origins and history and their exclusion from society, Ian Hancock offers candid advice on rejecting prejudices and stereotypes and getting to know the Roma as individuals.
There is also a section of short biographies of Roma from many different walks of life.
ISBN: 978-1-902806-19-8 Format: Paperback, 208pp Published: Nov 2002
Any questions
Contact us at UH Press if you have any queries or would like to find out more about this book.