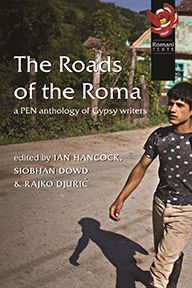 About the book
"This anthology of the best Roma poets and writers has been sensitively compiled and ends with biographies of the authors. Excellent translations" Romano Centro
In this unique anthology, Romani poets and writers from twenty countries address a devastating legacy of slavery, pogroms, expulsions, hangings, fire bombings and genocide.
Forty-three poems and prose extracts, most appearing in English for the first time, are arranged alongside an 800-year chronology of repression.
Professor Ian Hancock's introduction traces the growth of a written literature out of an oral tradition. What emerges is a portrait of a people struggling to preserve their identity in a hostile world.
ISBN: 978-0-900458-90-3 Format: Paperback, 160pp Published: Oct 1998
Any questions
Contact us at UH Press if you have any queries or would like to find out more about this book.