How to make payment as an international student
Pay your fees ->
International students
To ensure that we are able to allocate your money to the correct account please make sure that you state your application number and personal information when making a payment to the University.
Failure to provide the necessary details can cause delays when processing your visa documentation.
You will be issued with a receipt when your payment has cleared into the University's account. This process may take up to 3 weeks from point of payment.
If you would like to get in touch with the finance team, please visit the fees and funding website.
Paying your deposit, tuition or accommodation fees
International bank transfer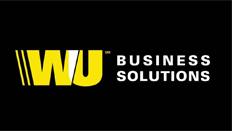 International students can pay their fees using the University of Hertfordshire payments platform powered by our partner Western Union Business Solutions. This allows you, your parents and sponsors to pay GBP student fees in the currency of your choice and provides you with a simple and secure way to initiate a payment.

Simply select the country you are paying from, what are you paying and your preferred method of payment. Enter your student details, following the payer details. Get your payment instructions and make your payment. You can track your payment status through every step.

You can make your payment directly on the Western Union Business Solutions website.

<!-owl.js-->
Other ways to pay
Please remember to include your Student ID number on all communications in relation to payments so we can track and attribute payments quickly.
Payment using the University's online facility is the University's preferred payment method as it provides an easy and flexible way to enable you to make payments.
Online payment

You need your student or application number to pay online.

Chinese students - bank transfer

For students from China, we have partnered with myMoney® Business Solutions, to allow you or your sponsor to pay your tuition fee via a secure online payment service platform in your local currency (CNY).

To use this service, you will need to have your online banking security devices to arrange the payment. You will be provided with the payment amount in your local currency, and the payment will arrive at the University bank account within 3-5 working days after it has been submitted.

The procedures of using this service will be as follows:

Before starting, ensure that you have your offer letter or fee letter which contains your student registration number and the exact tuition fee payable in sterling pounds (GBP).
You just need to complete the simple online form in a few steps, and all the instructions are in your local language (Chinese). An exact tuition amount in CNY based on real time rate will be provided once the form has been completed. You will then need to authorise the payment via your own internet banking once you have accepted the quote.
Your payment will be sent directly to the University of Hertfordshire bank account after your authorisation. Please note there is no extra charge for you to pay unless you've selected a premiere service.
You can log back in the website to check your payment status at any time.

International bank transfer

Bank Name: Barclays Bank PLC

Bank Branch and address: St Albans City, PO Box 104, 22-24 Upper Marlborough Road, St Albans, AL1 3AN

Bank Account Number: 13201783

Bank Sort Code: 20-05-03

Bank Account Name: University of Hertfordshire

Swift No: BARCGB22

IBAN: GB64BARC20050313201783