History of the University of Hertfordshire
2012 was the Diamond Jubilee of the University of Hertfordshire
Part of the community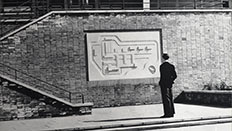 Having been a central part of the local community for more than 60 years, the celebration offered a perfect opportunity to look back and see how far the University had come, and to look forward to see how far we still have to go.
Share your memories of the University of Hertfordshire.
Origins of the University
In September 1952, the first students entered the newly built Hatfield Technical College.
They were part of the post-war generation looking to the development of technical education to secure their place in a rapidly changing world.
Drawn from the expanding population centres across Hertfordshire, which were created under the New Towns Act of 1946, students included apprentice engineers and draughtsmen from local companies such as the de Havilland Aircraft Company.
Young men and women also studied Science and Humanities 'A' Levels, Accountancy and Secretarial Skills.
The University of Hertfordshire today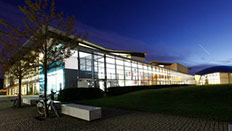 Since those early years the Technical College has changed its name from Polytechnic to University, and the syllabus has expanded to include courses like:
Art and Design
Business Studies
Education
Health and Human Sciences
Law
Sport Science
The identity of the University of Hertfordshire has been strongly maintained as an institution grounded in its locality and county.
Find out more about the University of Hertfordshire.
Get involved in the Heritage Hub
Contact us if you have a research idea, would like to get involved in a project, or want to find out more about the University of Hertfordshire's Heritage Hub.