Heritage Degrees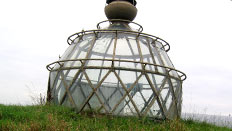 Take your career further with a range of degrees in heritage at the University of Hertfordshire
Explore the wide range of full-time and part-time courses on offer at the University of Hertfordshire.
MA Folklore Studies
MA by Research (History)
PhD
Professional Doctorate in Heritage
MSc Sustainable Planning
Study for an MA in Folklore Studies
An exciting programme is offered at the University of Hertfordshire for anyone curious about the traditions we follow, the customs we practice, and the legends we tell.
We offer the only MA in Folklore Studies in England. It offers students with an Honours degree in a range of related subjects (such as History, English Literature, Anthropology, Archaeology, and Sociology) a thorough grounding in the history of the discipline of Folklore and current work in the field.
This distinctive programme combines breadth with depth of study through wide-ranging but inter-connected modules with a focus on legend, ritual, belief, and tradition in British society.
Students will also explore Folklore in comparative international contexts and consider its global importance as an aspect of UNESCO's definition of Intangible Cultural Heritage. See the course website for further details.
Email Professor Owen Davies or Dr Ceri Houlbrook if you have any questions.
Study for an MA by Research (History)
The MA by Research in History can be taken full-time (1 year) or part-time (2 years).
It is based on the development and completion of a discreet research project in any field of History for which expert supervision can be provided.
The resulting thesis, which should normally be around 20-25,000 words in length, is defended in an oral examination led by an external examiner.
The successful candidate will have demonstrated through their research:
the exercise of independent critical powers
technical competence in their chosen field
appropriate knowledge
use of research methods and of other relevant work
MA by Research students are strongly recommended to attend relevant sessions of the University of Hertfordshire's Generic Training for Research programme, and will be required to attend postgraduate research methods modules in History.
Study for a Professional Doctorate in Heritage
The School of Humanities hosts a unique Professional Doctorate in Heritage. Professional Doctorates are different from traditional PhDs. Students are typically experienced in their field and want to study a relevant topic at an advanced level alongside their work commitments. The DHeritage offers professionals the opportunity for advanced study of key issues in the contemporary heritage sector.
The heritage sector is a crucial contributor to the UK economy and one that draws great public interest. It is dynamic and diverse, involving areas such as:
historic preservation
education and interpretation
tourism
engagement with businesses or communities
planning and policy
Developed in association with heritage partners, DHeritage is a broad-based, flexible qualification with scope to include a work-related project and a range of interdisciplinary interests from digital learning to community engagement. Students will be able to work across the disciplines of history, education, creative arts, geography and urban planning, business and tourism. The doctorate has a strong emphasis on the theory and practice of Heritage and Public History internationally, and their role in policy.
One-day workshops on a range of topics, such as cultural memory, ethics and digital futures, will help students develop their research projects.
The DHeritage brings together students from different backgrounds and provides a stimulating context in which they can share and develop their knowledge and reflect on the latest thinking and practice.
See the DHeritage webpage or email the DHeritage Programme Director, Professor Grace Lees-Maffei for more information.
Study for an MSc in Sustainable Planning
The Sustainable Planning Masters module on Urban Design and Conservation focuses on the heritage related area of urban conservation - a discipline that is currently undergoing significant changes, with implications for up to date planning approaches.
The emphasis of the module is on acquiring a good understanding of conservation approaches and the relationship between the historic city, built and cultural heritage and the planning system.
The conservation aspects of the module explain the contribution that planning can make to the heritage of built and natural environment through a good understanding of the latest in conservation theory and practice, and in particular recognise the implications of climate change for place shaping.
Students have the opportunity to:
evaluate key concepts in conservation
gain an advanced knowledge of the potential of conservation methods and strategies in a range of contemporary contexts
develop a critical understanding of how conservation can aid sustainable urban living in national and international contexts
Students are able to develop critical skills in conservation analysis, an ability to evaluate and generate conservation strategies based on sound investigation, and develop familiarity with key design and presentational skills relevant to conservation practice.