About the Heritage Hub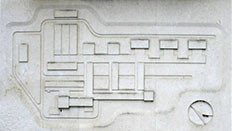 The Heritage Hub was created in 2010 by Sarah Lloyd and Owen Davies to represent staff across the University of Hertfordshire who are interested in fostering historical awareness in:
the community
public policy
commercial settings
Its current members are drawn from Humanities, Education, Creative Arts, the Centre for Sustainable Communities, the Business School and Geography.
What does the Heritage Hub do?
The Heritage Hub:
Provides an organised, unified, outward-facing identity for University of Hertfordshire heritage engagement activities.
Pools the heritage expertise held by staff, exploring exciting synergies between academic disciplines regarding local and regional heritage initiatives.
Works with local communities, social enterprises, tourism, housing associations, archives and library services, conservation charities, district and county councils, education and outreach organisations, local museums, societies and private individuals, heritage trusts, and companies operating in the heritage sector.
Enhances the employability of our students through volunteer placements with heritage organisations.
The Heritage Hub team
The Heritage Hub is being reviewed during Summer 2020. Please check back regularly for updates.
Owen Davies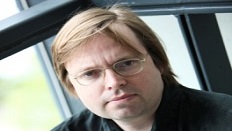 Owen Davies is Professor of Social History and was a Co-Director of the Heritage Hub 2010-2020. He founded the Heritage Hub with Professor Sarah Lloyd in 2010. He has worked with a variety of heritage groups and organisations exploring local and regional histories. In 2009-2011 he directed the de Havilland Aerodrome Community Heritage Project funded by a Heritage Lottery 'Your Heritage' grant. Owen is interested in the concept of heritage as social enterprise, and in research knowledge exchange between academics and external partners, and in 2015 created the student Heritage i-Teams concept. He was also a Co-Investigator for the AHRC-funded Everyday Lives in War Engagement Centre led by Sarah Lloyd.