About the Heritage Hub
The University's Heritage Hub was established in 2010. It is now situated in the new School of Social Science, Humanities and Education. HHub sits under the UH Research Theme of Heritage, Cultures and Communities.
HHub provides an organised, unified, outward-facing identity for UH heritage engagement activities. It is open to all members of staff across all Schools at the University working in the field of heritage and with outside heritage partners, and all students, especially those taking the Doctorate of Heritage (DHeritage). HHub's activities are all participatory and community co-production research in heritage.
UH HHub is led by Prof Katrina Navickas (link: Dr Katrina Navickas - Research Database - University of Hertfordshire (herts.ac.uk), with a steering committee of academics from the Schools of Social Science, Education and Humanities, and Creative Arts.
It is also the umbrella organisation for the Oral History Team (OHT), https://www.herts.ac.uk/heritage-hub/oralhistoryarchive/oral-history-team, currently led by Prof Tony Shaw, and facilitated by Senior Research Fellow, Andrew Green. It is composed of UH staff, undergraduate and graduate students, and local community members from the region. It also partners with Heritage for Business, led by Prof Jonathan Morris, which provides consultancy services to corporate clients.
The Heritage Hub team
Owen Davies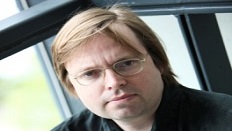 Owen Davies is Professor of Social History and was a Co-Director of the Heritage Hub 2010-2020. He founded the Heritage Hub with Professor Sarah Lloyd in 2010. He has worked with a variety of heritage groups and organisations exploring local and regional histories. In 2009-2011 he directed the de Havilland Aerodrome Community Heritage Project funded by a Heritage Lottery 'Your Heritage' grant. Owen is interested in the concept of heritage as social enterprise, and in research knowledge exchange between academics and external partners, and in 2015 created the student Heritage i-Teams concept. He was also a Co-Investigator for the AHRC-funded Everyday Lives in War Engagement Centre led by Sarah Lloyd.