Sparks Might Fly Theatre Commission
In 2015 the University of Hertfordshire Heritage Hub and UHArts launched Sparks Might Fly, a project that invites theatre companies to work with researchers at the University of Hertfordshire to interpret their research in new ways and to use the power of theatre to make world-class academic research accessible to all.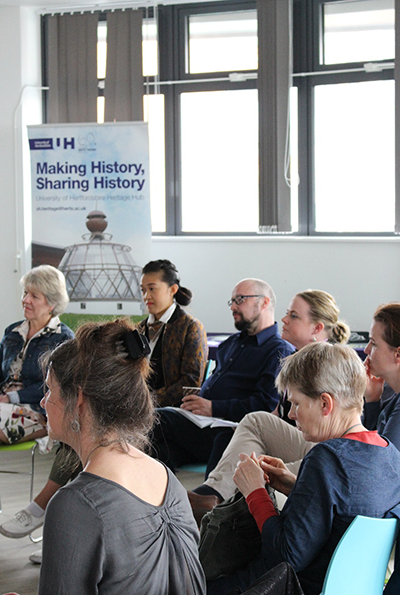 The inaugural Sparks Might Fly project worked with Newcastle-based Cap-a-Pie to develop The Important Man, a new piece of theatre inspired by Everyday Lives in War, a University of Hertfordshire research project focusing on the lesser-known stories of everyday life during the First World War. The Important Man will be touring secondary schools and colleges in the Eastern region from November 2016.
In 2016 the Heritage Hub invited applications for the second Sparks Might Fly. Sparks was developed in collaboration with theatre producer Stuart Mullins and UHArts. A range of projects were submitted and from those were chosen research by Dr Theo Gilbert on compassion in higher education and Dr Janice Norwood on the lives and experiences of a number of largely-forgotten Victorian English actresses.
Dr Janice Norwood is working alongside Julia Cheng, the founder of the all female dance and music collective House of Absolute. Read more about Janice's research and the experience in her Sparks Might Fly blog post.
Dr Theo Gilbert is working with aerialist and choreographer Vicki Amedume from Upswing, pioneers in circus theatre. Read more about how Theo found the experience in his Sparks Might Fly blog post.
See some footage from one of our projects below