The Elstree Project
The Elstree Project is dedicated to preserving the memories of men and women behind film and television productions.
Sharing history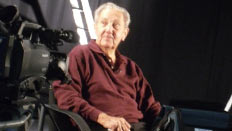 Howard Berry and students on the 3 year film and TV course of the University of Hertfordshire's School of Creative Arts have been working for the past 3 years in partnership with volunteers from Elstree Screen Heritage.
The memories of local film and TV veterans form a key part of our unique film and television heritage.
They are the authentic voice of the story of how film and television has grown and prospered in Elstree and Borehamwood since 1914.
Elstree Screen Heritage, a group of local volunteers, is committed to capturing this heritage by:
recording
preserving
and sharing
Working together
The group has entered into a formal partnership with the University of Hertfordshire and the 3 year Film and TV course at the School of Creative Arts.
Working with staff and students to plan, record and edit interviews, we have recently completed our 36th interview across a wide range of craft skills.
The Elstree Project has been endorsed by the Oral History Project of media industry union BECTU.
Listen to tales from the film and TV industry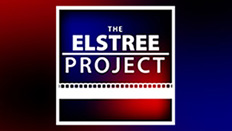 Keep up to date with the on-going oral history project.
Since September 2010, veterans of major film and TV productions have been interviewed about their careers and life in the film industry.
Listen to the stories that you don't normally get to hear from crew members like the props painters, the cameramen, the stills photographers, and the riggers.
Visit the Elstree Project website.
Find out more about Elstree Screen Heritage
Visit our website for further details about the group, or contact the Heritage Hub.