Herts Camera Action!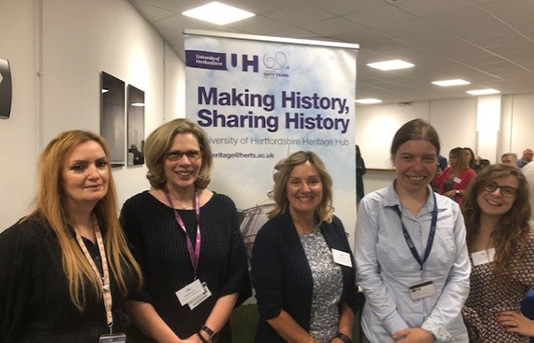 In 2022, Heritage Hub participated in the Enterprise and Innovation Team and Visit Herts on the Government Community Renewal Fund project, 'Herts, Camera, Action!'.
This project's aim is to promote Hertfordshire as a destination for the film industry.
Our research assistant Liz Currie has been working with 10 external partners, ranging from historic houses, businesses and creative arts organisations, to develop materials, exhibitions and activities using heritage.
The project partners included, among others:
Knebworth House
Pendley Manor
Tewinbury Farm
Ashlyns School
De Havilland museum
On 7 July 2022, the Enterprise team hosted a hugely successful event bringing together partners from the project, and representatives from Warner Bros, and other major companies.
Find out more about Herts Camera Action! on the Visit Herts website: https://www.visitherts.co.uk/herts-camera-action/
Watch the video: