GCSE Results Overview - 24 August 2017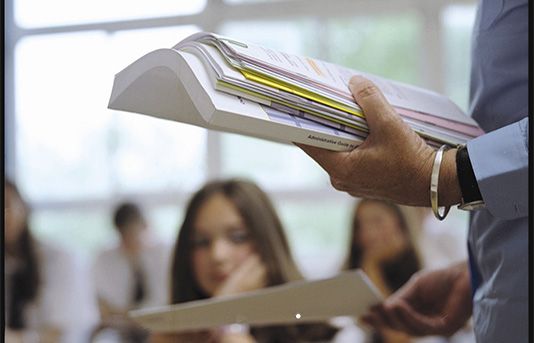 23 August 2017
Details of GCSE results have been released today. A summary of this can be found below:
Introduction
This year's results are the first to include the new 9-1 grading for Maths, English Literature and English Language. Reformed GCSEs are more challenging and better differentiate between the higher performing candidates. The new grading scale cannot be compared with the old one other than cumulatively at A/7 C/4 and G/1 grades. The anchoring of these key grades enables a reference point between old and new specifications and ensure students sitting the first exams won't be disadvantaged. Grading for GCSEs in Wales and Northern Ireland remains A*-G.
Entries
The overall population of 16 year olds is down 2.7% (E, W and NI). Overall GCSE entries are up 3.9% with a 6.9% rise in 16 year old entries. 17 year old entries are up 6% (predominantly entries in English and Maths) and 15 year old entries are down 44.3%.
English Language and Literature have seen a steep rise in entries this year whilst Maths entries have remained relatively stable. Significant changes in entries can be attributed to changes in performance measures in England (IGCSEs are no longer counted in performance measures and the Progress 8 measure includes a student's best grade doubled if they sit English Language and Literature resulting in an increase in numbers of students taking English Literature who wouldn't have taken it previously).
Resit policies requiring students to continue working towards GCSE in English Language and Maths if they hadn't received a grade C has influenced the increase in entry numbers of 17 year olds.
Overall outcomes
Changes in percentage points year on year at the key grades A/7 C/4 and G/1 show a marginal decrease reflecting the impact of entry pattern changes. The number of grade 9s awarded is 51,000.
English Language
Changes in percentage points year on year at the key grades A/7 C/4 and G/1 for 16 year olds:
A/7 - 2016 to 2017 drop of 0.8 percentage points
C/4 - 2016 to 2017 drop of 1.4 percentage points
G/1 - 2016 to 2017 drop of 0.4 percentage points
Key points include:
Entries up 250,000 so a change in outcome expected
Analysis shows this year's entry has a lower prior attainment profile
English Literature
Changes in percentage points year on year at the key grades A/7 C/4 and G/1 for 16 year olds:
A/7 - 2016 to 2017 drop of 1.9 percentage points
C/4 - 2016 to 2017 drop of 2.2 percentage points
G/1 - 2016 to 2017 increase of 1.1 percentage points
Change in entry levels (up 160,000) reflects students being entered who previously wouldn't have been and students who previously would have taken iGCSE
Analysis shows that this year's English Literature entry has a significantly lower prior attainment profile than last year's hence lower overall results
Number of entries dominated by 16 year olds
Maths
Changes in percentage points year on year at the key grades A/7 C/4 and G/1 for 16 year olds:
A/7 - 2016 to 2017 remains the same
C/4 - 2016 to 2017 drops 0.6 percentage points
G/1 - 2016 to 2017 increases 0.8 percentage points
Entries are relatively stable
Growth in 17 year old (and over) resitting is impacting outcomes
Science
Entries down 27.6%
This is being attributed to 15 year olds delaying taking the new Double Science in 2018
The overall outcomes are down reflecting loss of high performing 15 year olds
16 year old outcomes are relatively consistent year on year
Modern Foreign Languages