Associate (ACIEA) membership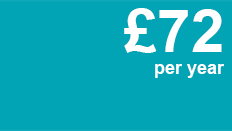 Associate Membership is a voting grade of membership open to anyone who has relevant qualifications or training in educational assessment and has a minimum of one year's assessment experience or has obtained the CIEA Certificate in Educational Assessment and who can fulfil the eligibility criteria described below.
Examples of relevant qualifications include BA/BSc/BEd /CertEd/MA/MSc/Postgraduate Certificate in Education/Postgraduate Certificate in Learning and Teaching in Higher Education/PhD or Assessor Qualifications .
Continuing professional development may include in-house or externally delivered training courses or events that relate to educational assessment.
Eligibility
An Associate Member will:
have relevant qualifications or be able to provide evidence of completing training or continuing professional development in educational assessment
have obtained the CIEA Certificate in Educational Assessment or have a minimum of one year's assessment experience undertaking the majority of the following activities:
Preparing for assessment
Understand the principles of assessment
Know what, when and how to assess
Set appropriate assessment tasks
Conducting assessment
Understand assessment criteria
Understand assessment task and criteria
Assess a quota of learners' work in accordance with the assessment criteria and procedures
Standardise own assessments
Select and moderate appropriate samples of work
Feeding back after assessment
Provide/check reports for candidates and organisations
Provide a range of quality feedback to facilitate student learning.
Performing effectively
Plan and undertake assessment activities to required procedures and deadlines
Identify and plan for improvement in own performance
Use appropriate resources to meet development goals and enhance performance.
Managing and working with others
Cooperate with other team members to achieve the goals of the assessment team
Encourage and support others to develop their competence as opportunities arise
Communicate effectively to ensure agreed commitments are fulfilled
Embrace and effect change.
How to apply
Fill in the online inquiry form in order to receive an application pack.
Your Associate Member application must include:
The completed application form
The completed Associate proforma
A CV
Certified* copies of qualifications or evidence of RPL
Apply now