SPECS Building Capital Campaign
January 2022 sees the start of construction of the new School of Physics, Engineering and Computer Science (SPECS) Building and with it, the launch of a major, multi-million pound fundraising campaign.
This major project will result in the largest single building at the University, and is currently scheduled to open in the spring of 2024. Read more about our Estates vision.
The construction of the SPECS Building is being majority funded by the University of Hertfordshire as a major part of its 2030 Estates Vision.
In order to create a world-leading facility, we have an ambitious fundraising target to complete the work and fit out the building. With the support of corporate organisations, trusts and foundations and individuals, we will be able to purchase the equipment required for studying physics, engineering and computer science to the highest standard as well as fulfilling our vision to transform lives through our research and student support.
The SPECS Building will be a vital tool in continuing to deliver our skills and experience to business, communities and providing world-changing research and graduates. It will be a community asset, showcasing the best in innovation and sustainability and allowing everyone to experience our work first-hand.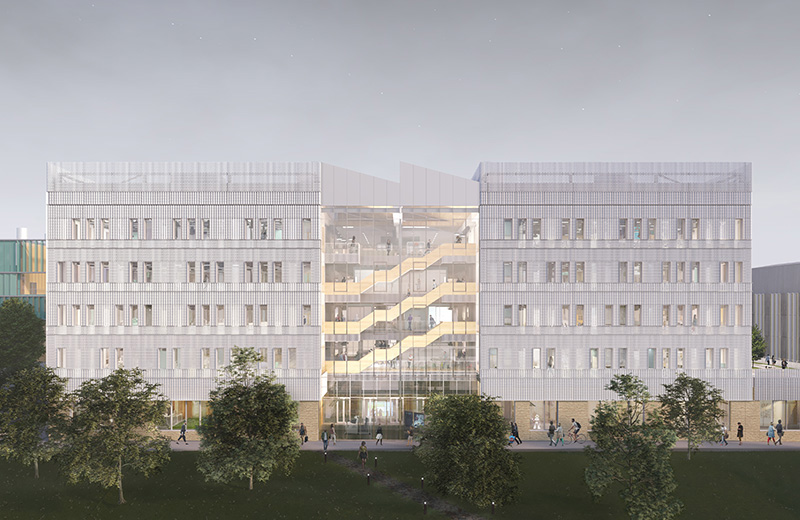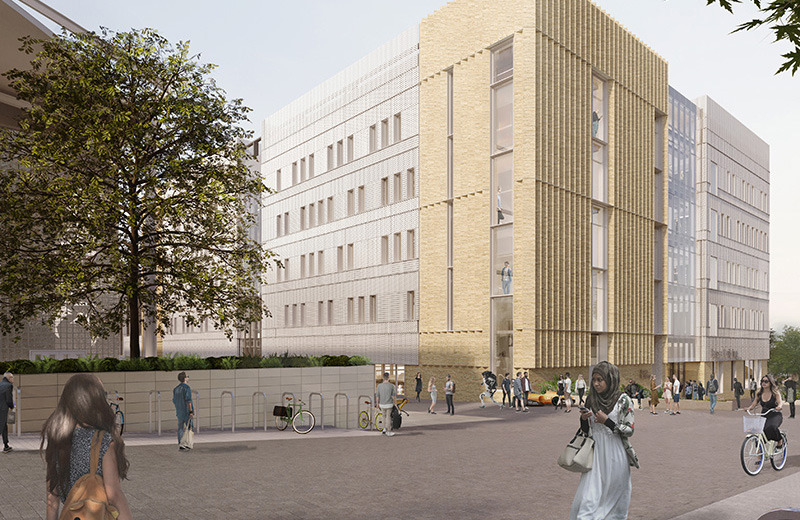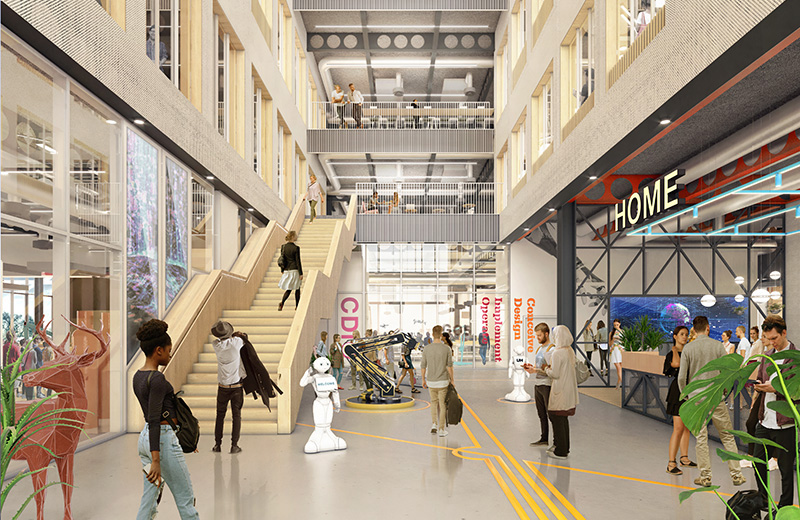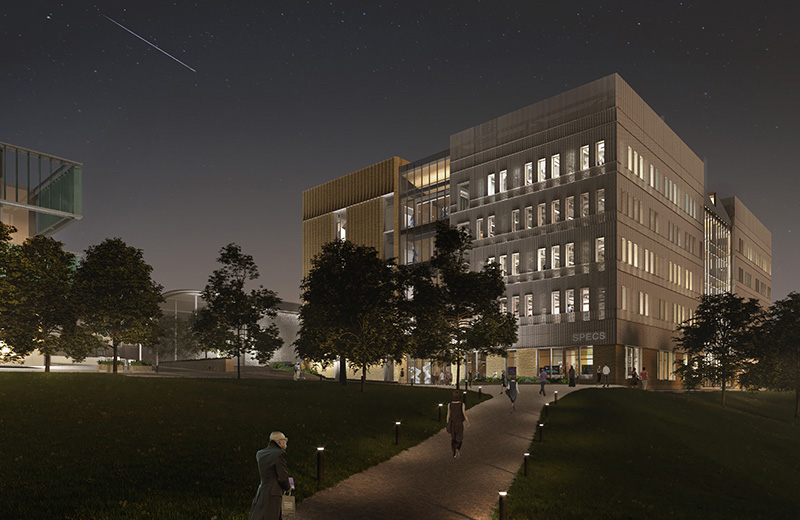 About the building
The striking, steel framed building will be grouped across four separate internal houses divided by a central atrium.
Modern methods of construction and off-site manufacturing will be utilised to deliver high-quality sustainable solutions as the building aims for a BREEAM 'Excellent' sustainability rating as part of the University's Climate Vision goals. This will include delivering on water reduction, biodiversity, carbon management and air quality commitments.
This will be a versatile, multi-purpose, adaptable building that will provide the space needed to work effectively with modern tools and facilities. Set over five floors and extending beyond 15,000m2, it will enable better research, teaching, collaboration and innovation, whilst championing accessibility, sustainability and connectedness. The multi-purpose building will provide sector-leading facilities for staff, students and business including large Conceive-Design-Implement-Operate (CDIO) spaces, workshops and laboratories as well as flexible teaching and learning environments. The finished development will drive the institution's renowned research and commercial capabilities further.
Our priority fundraising areas
This building is essential to the development of our institution and for our region. As a School which produces world-class research and work-ready graduates, this building will transform our outlook for engineering, physics and computer science and enable every student, researcher and partner to be part of building a better future, from here in Hertfordshire and around the world.
That's why the University is investing heavily in making this project a reality. But we still need significant corporate and philanthropic support to reach the full potential that our new building offers.
We are looking for individuals and organisations who share our vision to create a dynamic and inspiring hub for innovation and excellence in engineering, computer science and physics in our region.
Naming opportunities are available for the main building, laboratories and other study and social spaces. Donor support is also required particularly for specific pieces of essential equipment.
To find out more please contact Hollie Rendall, Head of Development.
The new building will provide the resources and facilities to extend the School's world-leading research. We want to extend our work with businesses and philanthropic trusts and foundations to take this to the next level.
To find out about supporting the University of Hertfordshire's SPECS Research contact the Development Team.
In line with our 'business-facing' philosophy, the new SPECS building creates extensive opportunities for collaborations with business to provide placements, internships and new partnerships. We want this building to be a home for local and regional businesses to innovate and be creative. This building will house some of the most exciting people, facilities, research and business technology solutions in the country – and we are looking for organisations to partner with us to make this dynamic vision a reality.
If you represent a business that would like to be involved in this exciting partnership, please contact
For skills or apprenticeships: Gilmar Queiros, Head of Skills and Apprenticeships.
For other business partnerships: Pete Gooden, Head of Innovation.
We want to create an inspiring, relaxing and energising learning environment where all of our students can power their potential. We will continue to offer a variety of scholarships, bursaries and prizes to attract the most talented students, whatever their background, to study with us. We also remain committed to giving additional support to those who need it.
To set up a donation to our University Student Trust Fund, please visit our alumni portal.
Or to discuss a specific or transformational gift, please contact Hollie Rendall, Head of Development.