Our Public Engagement Strategy
Public engagement is deeply embedded in our philosophy and essential to our vision to transform lives and Power Potential. With an inclusive approach in recognition of our diverse university community, it is central to our vision of offering opportunity, embracing flexibility, and building community.

Inspiring learners
Over 4,000 school-aged learners take part in a variety of events and activities

Enriching experiences
Over 724,000 visitors engage with our art shows, museum galleries, and exhibitions
Captivating campaigns
Over 40 million people have engaged with the 'Powering Progress' campaign
At Herts, public engagement runs through everything we do. From inviting the public onto campus to experience our arts and culture programmes, to providing access to our cutting-edge telescopes and connecting people with astronomy, through to involving the public in shaping our public health and community care research to enhance the positive impact on peoples' lives.
Our vision
As an anchor institution in the region, our public engagement efforts are highly valued by our students and staff and drive us to achieve better outcomes and greater impact across our education, research, and knowledge exchange.
While Herts' reach and impact are at an international level, as a civic university, our public engagement activity is place-based, meaning it occurs within the region to deliver truly impactful benefits to our primary communities living, working, and learning within the local area.
Embracing and working with the National Co-ordinating Centre for Public Engagement (NCCPE) definition of public engagement, our public engagement also compliments our Research Strategy and Enterprise Strategy, setting out how we work with our communities locally, regionally, and globally.
Our strategic approach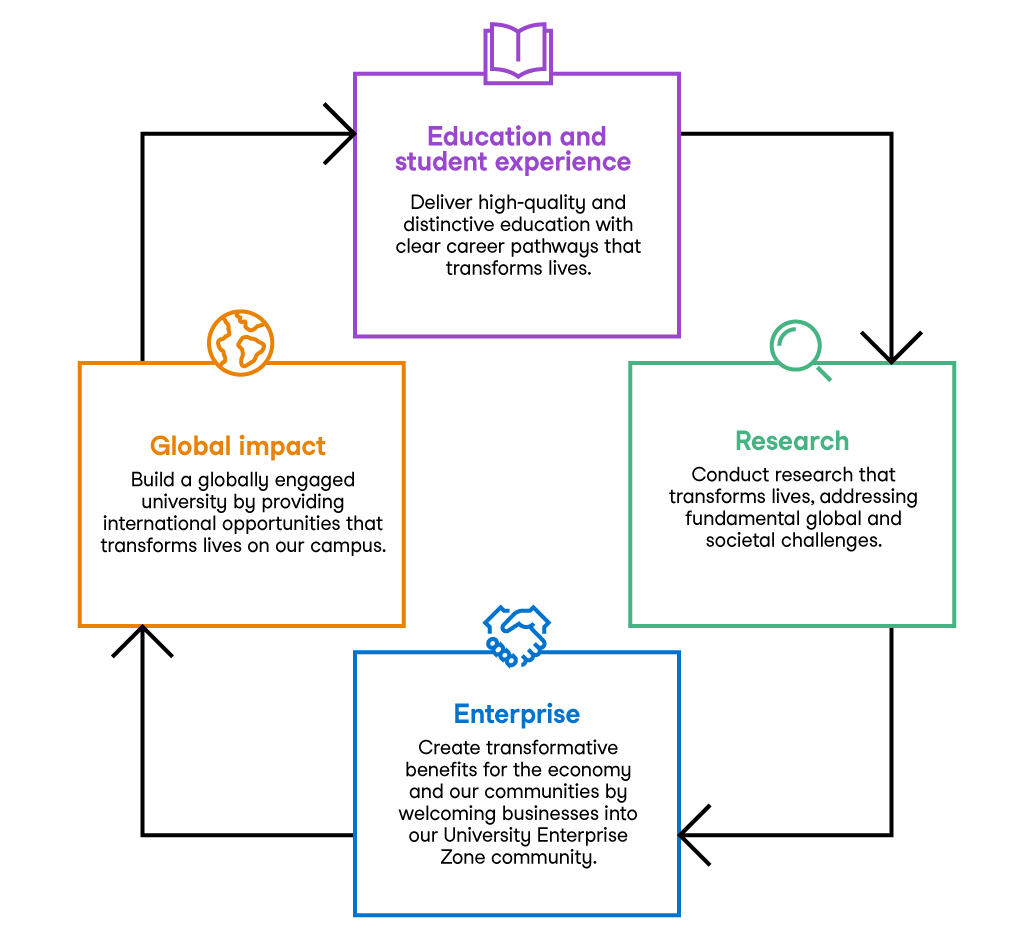 Further reading