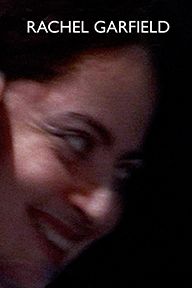 About the book
Artist Rachel Garfield uses video, painting and photography to explore the gap between an individual's own perception of their identity and the perceptions of others.
All her works layer multiple experiences and viewpoints. The presence of the artist herself as both subject and interviewer is also a recurring feature.
Her video work in particular examines the history of racism and xenophobia in Europe and explores the experience of being part of ethnic-minority communities in Britain, through the narratives that people tell about their lives.
Throughout her work stereotypes are placed alongside the subject of those stereotypes to present us with a complex, multifaceted view of the individuals concerned and their relationship to their communities and histories. The viewer is never offered pointers as to how they 'ought' to respond.
More about the book

With an Introduction by Lesley Farrell, an essay on the intellectual origins of Nazi Germany's anti-Jewish revolution by Matthew Shaul, and 'The Undecidability of Difference', an essay by Amelia Jones on the work of Rachel Garfield.

About the Author/s:

---
ISBN: 978-1-905313-10-5 Format: Paperback, 36pp Published: Sep 2005
Any questions
Contact us at UH Press if you have any queries or would like to find out more about this book.