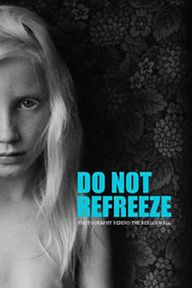 About the book
"Do Not Refreeze" charts a 'lost' chapter in the history of European photography. These photographers developed their practice in the former East Germany negotiating its omnipresent secret police to create imagery, increasingly compared to that of luminaries such as Henri Cartier-Bresson, Diane Arbus and Robert Frank.
The stunning images convey a glimpse of day-to-day life and evoke the claustrophobia, rage, envy and ideological pomp of the Communist era as well as its unexpected personal warmth, tenderness and exoticism.
Had they been painters, sculptors, authors or playwrights, these photographers would have been arrested or imprisoned. Because photography was not considered to be 'art' however, they were able to circumnavigate a rigid system of censorship to produce the most insightful and openly critical visual arts output in East Germany's 40-year history.
This book is published by Cornerhouse in association with the University of Hertfordshire.
ISBN: 978-0-955047-81-7 Format: Paperback, 112pp Published: Mar 2007
Any questions
Contact us at UH Press if you have any queries or would like to find out more about this book.